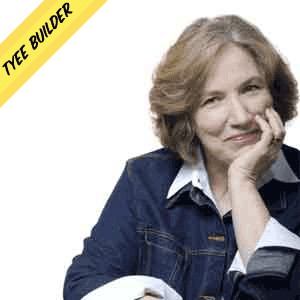 "What hooks me? A great story. Especially a great story with criminals. I am far less interested in nice people, good people, than I am in bad." -- Stevie Cameron
The Tyee is all about great stories. Thankfully, they're usually not as gruesome as the ones that Stevie has written about, but over the years, The Tyee has investigated issues that impact Canadians, broken many major news stories, and has won awards for our journalism. Stevie is supporting our Tyee Builders program so that we can do more of that.
With Stevie's help and yours, Tyee journalists will be able to do more great work. Click on the big yellow button below to sign up to become a Tyee Builder.

Sign up to become a Tyee Builder, and you'll be ensuring you have more Tyee journalism to enjoy as well as giving our writers the privilege of reporting for you. Stevie discusses what that means: "I specialized in reporting on white collar criminals for a long time, but they all stole the same way and all hid it the same way. They all -- well, except for Conrad Black, Allan Eagleson and Karlheinz Schreiber -- got away with it. But when, out of the blue, I was offered the story on Willie Pickton, I knew God had smiled on me. It was the most important story I ever had the privilege of telling and -- as a rare bonus -- no worries about being sued."
About this Tyee Builder: Stevie Cameron is a Canadian journalist and the author of several non-fiction books. Her latest, On the Farm, is the definitive story of the case of serial murderer, Robert Pickton. She first began covering the story of British Columbia's missing women in the late 1990s, and researched On the Farm as the case unfolded (under a publication ban) over several years in B.C. courtrooms. Her account is the product of months of court attendances, interviews, and learning the story inside and out. You can read more about Stevie and her work on her website.
About the Tyee Builder Program: Want to give independent Canadian journalism a boost? You've come to the right place. The Tyee is trying to become fully sustainable. In order to do so, we've launched the Tyee Builders program to allow readers who love The Tyee's work to help fund more of it.
Every penny you support us with will go directly to pay Tyee writers and editors. And besides the warm, fuzzy feelings you'll get knowing you're helping dial up the volume on an independent voice in Canadian media, we've come up with a few other ways to thank you. Click on "Hammertime" above to learn more and start Building!