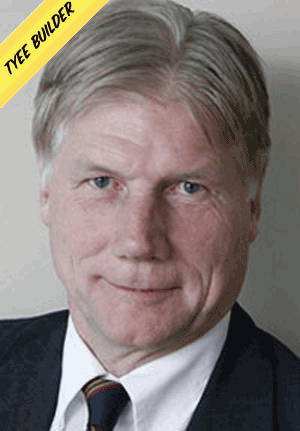 Yes, that's right. According to a recent article in The Hill Times, Lawrence Martin -- political and public affairs reporter for The Globe and Mail and several other publications -- is the "columnist the Tories love to hate."
And why wouldn't they? His most recent book Harperland: The Politics of Control is, as The Hill Times described, "a devastating critique of PM Harper and his style of government." For what it's worth, we really enjoyed it.
It seems that Lawrence likes reading our work as much as we do his. He's joined us as a Tyee Builder, and is helping us spread the word about this new Tyee program that will help us "build up" our editorial budget and thereby increase our capacity to report. Here's what Lawrence had to say:
"I support The Tyee because it's an intelligent publication. What else hooks me about it? That it's one of the few media products in western Canada that's to the left of Dick Cheney." -- Lawrence Martin

If you'd like to join Lawrence and the rest of the Builders that support The Tyee's work, please click on the big yellow button and become a Tyee Builder today.
About this Tyee Builder: Lawrence Martin is a Canadian author and journalist. He's a columnist for The Globe and Mail, and writes occasionally about politics and public affairs for The Tyee, La Presse, and others. His books have focused on a broad range of topics: from a biography of Quebec sovereignist, Lucien Bouchard, to one about the Canadian hockey star, Mario Lemieux. Lawrence's most recent book, Harperland, was a finalist for the Shaughnessy Cohen Prize and the National Booksellers Non-Fiction Award.
About the Tyee Builder Program: Want to give independent Canadian journalism a boost? You've come to the right place. The Tyee is trying to become fully sustainable. In order to do so, we've launched the Tyee Builders program to allow readers who love The Tyee's work to help fund more of it.
Every penny you support us with will go directly to pay Tyee writers and editors. And besides the warm, fuzzy feelings you'll get knowing you're helping dial up the volume on an independent voice in Canadian media, we've come up with a few other ways to thank you. Click on "Hammertime" above to learn more and start Building!