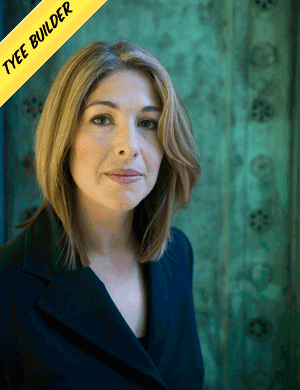 "I support the Tyee because its reporters are brave, independent and smart as hell -- and because Canadians need to learn the truth behind government spin more than ever before. What else hooks me? Playing fetch with the dog on the rocky beaches of the Sunshine Coast." -- Naomi Klein
At The Tyee, we believe, as Naomi does, that independent voices are a crucial part of a democratic conversation. When one of our journalists reports a story, we empower them to do as much researching and investigating as possible, to bring the whole story to you, The Tyee's readers. However, we'd like to increase our capacity: to report on more stories and in greater depth than ever before. To do so, we need your help.
To become more sustainable and to increase our ability to produce award-winning journalism, The Tyee has launched the Tyee Builders program. Naomi has signed up, as have several other notable Canadians. For as little as $5 a month, you can join them as a Tyee Builder. Oh, and did we mention that signing up at $20 a month or more earns you a copy of Naomi's bestseller, Shock Doctrine? Click on the yellow button below to learn more and to sign up today.

About this Tyee Builder: Naomi Klein is an award-winning Canadian journalist and the author of the New York Times #1 Bestseller, Shock Doctrine: The Rise of Disaster Capitalism. Currently, Shock Doctrine is being published in 30 languages around the world and has over one million copies in print. Naomi's first book, No Logo, was also an international bestseller. We can't wait to see what she writes next. You can learn more about Naomi on her website.
About the Tyee Builder Program: Want to give independent Canadian journalism a boost? You've come to the right place. The Tyee is trying to become fully sustainable. In order to do so, we've launched the Tyee Builders program to allow readers who love The Tyee's work to help fund more of it. Every penny you support us with will go directly to pay Tyee writers and editors. And besides the warm, fuzzy feelings you'll get knowing you're helping dial up the volume on an independent voice in Canadian media, we've come up with a few other ways to thank you. Click on "Hammertime" above to learn more and start Building!