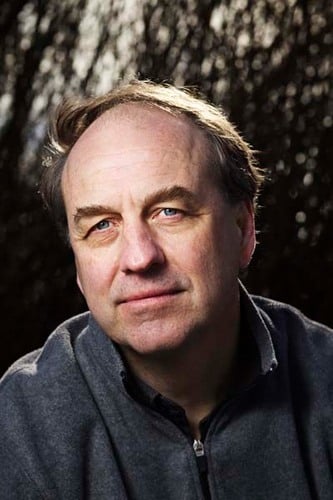 The British Columbia Green Party is proposing a pilot project that would provide residents of a small municipality in the province with a basic income, or guaranteed minimum income, for at least five years.
Under the project, which would replace existing provincial benefit programs, including income assistance in the town, the government would make payments to individuals or households regardless of whether they were looking for work or meeting any other conditions.
While the idea of providing a basic income has been around in various forms for decades and has at times found support across the political spectrum, it has seldom been tried.
"The concept of basic income is something that scares a lot of people," said Andrew Weaver, the party's leader and lone MLA. "People are resistant initially to change."
By first introducing the change as a pilot project and not more widely, it would provide a chance to study how it affects people's lives, the decisions they make and the overall cost, Weaver said. "I think the public would be ready to explore it."
Other jurisdictions have recently been looking seriously at the idea and in some cases are ready to try it. Ontario has recently announced that it will launch a basic income pilot project next year.
A B.C. Green Party blog post on the topic says Quebec, Alberta and Prince Edward Island have also discussed running pilots, while Finland and the Netherlands are both committed to trying the concept on a larger scale in 2017.
Weaver pointed out that the governing federal Liberal Party has adopted positions at its conventions in favour of introducing basic income programs, a commitment that could help with a B.C. pilot. "We would look to the feds to see if they would support it," he said. "It's tough to go it alone as a province on basic income."
While there are many details to be worked out, Weaver said, the hope is to try the concept in a town of 5,000 or 6,000 people, preferably one subject to boom and bust cycles where there is relatively wide income inequality.
He wasn't ready to say which town he has in mind, but names like Port Alberni, Prince Rupert and Burns Lake came up. Fort St. John was dismissed as being too big.
Weaver also said the party would likely try it in more than one community, perhaps with differences between how it's applied in each place.
Individuals who had filed their taxes as residents of the town in the pilot would be eligible to participate, Weaver said, adding that a Green government would likely determine eligibility based on the tax year before the announcement is made, thus avoiding an influx of people hoping to opportunistically take advantage of the payments.
Ontario is planning on letting its pilot project run between three and five years, but any test should last for at least the amount of time it takes a student to earn a post-secondary degree, Weaver said. "It cannot be less than five years."
Aside from students taking on debt so they can study, a basic income would help people working in what's become known as "the gig economy" or precarious, short-term jobs, Weaver said. "It's clear the nature of work is changing."
It would act like an insurance policy, where for most people there would be times when they were in need and received help, balanced with other times where they give back, Weaver said.
Pilot projects would allow the government to determine what the program costs and what it saves in other areas, he said, noting that the province pays in many ways for the rising disparity between the rich and the poor, including through higher health care expenses.
Weaver said B.C. is the only province in Canada without a poverty reduction strategy, and a basic income program would have to be part of a wider framework that included a housing-first policy, support for child care, and a minimum wage that better reflects the cost of living, preferably tailored to different regions of the province.
He expects the province would be better off overall if, at a fundamental level, it prevents people from sliding into poverty, such as by providing a basic income, instead of applying the various band-aid programs it does now, he said.