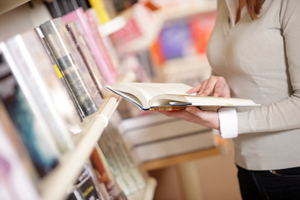 When it comes to adult education tuition fees in British Columbia, public post-secondary institutions are "all over the map," says the president of the Federation of Post-Secondary Educators of BC, which represents post-secondary faculty and staff.
Some institutions aren't charging tuition, while others are, George Davison said. "The maximum [tuition] is supposed to be $1,600 a term, but it seems like the institutions are manipulating this" by making instruction time longer in order to charge more tuition per course, he said.
Davison raised the issue in a press conference with the BC Teachers' Federation yesterday, which called on the provincial government to restore adult basic education funding.
In December, the B.C. government announced an end to funding for all adult basic education courses and English as a Second Language post-secondary students, as well as for high school grads upgrading their education through the public school system.
Adult basic education courses are for students who didn't graduate from high school, or those needing to upgrade high school credits in order to apply for postsecondary. Adults working towards their high school diploma in the public school system are still funded.
The move reversed a 2008 provincial decision to fully fund adult basic education courses for graduated and non-graduated adults.
It also meant a $9-million cut to school district funding, and shifted $6.9 million in post-secondary operational funds to an adult basic education grant. The grant covers tuition and related expenses for low-income students.
At the same time, the government decided to allow public institutions to charge tuition for adult basic education and ESL courses starting Jan. 1, 2015. It capped tuition at $1,600 per full semester, or $320 per course for part-time students.
Some institutions like Okanagan College and the College of the Rockies aren't currently charging tuition. The College of the Rockies will start charging in January, and Okanagan has yet to decide what courses will have tuition charges. But most of B.C.'s 18 public colleges offering adult education now charge tuition.
The government's reasoning for the change was to "help make the programs more sustainable," Davison said, adding that he understands the tuition model is based on a full-semester of university transfer courses: five courses per semester at $320 each, adding up to $1,600.
"But the reality is that adult basic education courses were never like university transfer courses," he said. "They had lower class sizes and class time was longer."
Many students eligible for grants, bursaries
The federation thought government's tuition fees per course were capped at $320, but "now some institutions are designing [adult ed] courses to charge the maximum amount: as much as $800 per course," said Davison, by making them longer.
Camosun College is one institution charging more than $320. Over 20 of its adult basic education courses cost $816 each.
But Camosun administration denies changing its course lengths since tuition was introduced.
Ian Humphries, dean of Camosun's School of Access, home to adult ed and English language programs, said a full course load in those programs is 20 hours of class time per week. It still meets the $1,600 tuition fee cap to charge $816 for a 10 hour a week course.
For some ESL courses, tuition is $816 because the course covers so much material and necessitates longer class time. But other math and English literature courses charging $816 are self-paced, and the cost varies depending on how long the student takes to finish.
"If they don't take the entire semester to complete that course, for example, they wouldn't pay the full tuition for the course," Humphries said. He wasn't sure, however, if students who finish early receive a partial refund or credit towards the cost of their next course.
B.C.'s Ministry of Advanced Education said it considers 20 to 25 hours of instruction per week to be a full-time course load and that tuition can be "pro-rated" based on the number of hours a student spends in class, not the number of courses.
The ministry confirmed Camosun's tuition charges falls within government's tuition parameters, and said every institution charging tuition is respecting the cap.
Humphries said 63 per cent of Camosun's current adult basic education and ESL students are eligible for the government grant.
When the school's own upgrading bursary for tuition is included, he added, 90 per cent of students are covered. Unlike Vancouver Community College, whose own student grant is available this year only, Camosun's bursary has no expiry date.
But like Vancouver Community College, which announced 40 to 50 potential layoffs last month due to low fall enrollment in adult education, Camosun's adult basic education and English as a Second Language registration is down 20 per cent compared to last fall.
A recent increase in international students at Camosun has helped financially support domestic programs, Humphries said. As a result, while many sessional instructors won't have adult education or English language courses to teach this semester, no faculty will be laid off.
Davison doesn't know exactly how many B.C. students will be impacted by the introduction of tuition fees, only that it numbers in the thousands. He hopes to have a better understanding of the impact by next week.