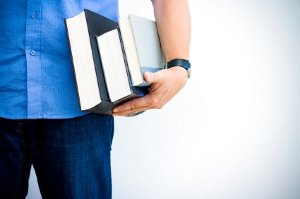 Another fall semester, another potential round of layoffs for faculty in Vancouver Community College's adult education programs.
Yesterday, faculty learned that because enrollment for the fall semester is down by 30 per cent in high school upgrading and college prep courses, about one-third of faculty in those departments will receive advanced lay-off notices next week.
"It is bad," said faculty association president Karen Shortt, adding 40 to 50 faculty members will receive notices. Those laid off will remain in their jobs until December. "It's all because the government has brought in tuition for programs that have been free since 2007."
As of Jan. 1, 2015, the provincial government stopped funding adult education courses for students with and without high school diplomas in B.C.'s 18 public post-secondary institutions. At VCC, the cuts specifically impacted Grade 10 to 12 courses in the adult basic education, career and community access, and college foundation departments.
VCC is the largest provider of such programs in B.C. In previous years, about 1,400 students enrolled each fall.
If enough students enroll by the time classes begin on Sept. 16, layoffs may not be necessary.
Adult ed courses for students with diplomas at the 60 public school districts also lost funding on May 1, but students without diplomas can still access those classes in school districts for free.
Last December, the province announced that school districts and public post-secondary institutions could charge up to $320 per course for part-time students or $1,600 for a full semester. Students deemed low-income by government can apply for grants to help cover tuition.
Close to 100 English Language Learning faculty lost their jobs at the college last winter when provincial and federal funding for the program was cut.
Cancelled too soon?
Shortt said the college will cancel fall classes with low enrolments. She said she fears that's too soon, as many students usually wait until the last two weeks of August to register.
"I think those would have filled up to the 18 to 19 [students] that we traditionally have if they'd waited," she said, adding that many classes currently have only three or four students enrolled.
But faculty had to be informed of the layoffs early, said Karen Wilson, VCC's interim director of marketing and communications, as the collective agreement stipulates three months notice.
"Because we have to give such long notice time, if we were to wait, then fiscally we'd be in a very difficult situation," she said. "We're trying to be responsible."
Previously Grade 10 to 12 equivalent courses, which include high school level math, sciences, and humanities, had been free from 2008 until 2012 when the B.C. government began charging for non-academic courses for high school graduates.
But Wilson said the government is still subsidizing the courses, pointing to the non-refundable grants for low-income students.
"I would say the majority of our students are getting funding. It's just a different model," she said, adding VCC has its own grant this year for students who aren't eligible to receive the government grant.
"We have been given as much funding as needed to put students in the classes, and we need students to know that."
The switch from free to tuition-based funding will show the courses students want, she said, adding in future semesters "we're going to have to shift our priorities to what the demand of the marketplace is."
Students tough to find
Wilson believes enrollment is low because students fear they won't be funded. Many former students left after tuition was introduced, she said.
The program is intended for students who can be hard to find, she added.
"They're often marginalized [people] with a high rate of illiteracy," she said, adding that VCC has sent recruiters to organizations like S.U.C.C.E.S.S. and the YWCA to find potential students.
The college is holding an information session for adult ed on Aug. 19 in hopes of attracting more students.
Shortt isn't convinced that the problem is all about students. She said that VCC has been under a lot of pressure from government to make cuts after reporting a $5.4-million deficit last March.
She said she's frustrated that the government has been promoting jobs training and education for high demand jobs, but cutting funds for basic high school upgrade courses.
"What is the idea here, to not offer people that need Grade 10, 11, 12 English and Math an opportunity?" Shortt said. "I don't know. I don't get it."