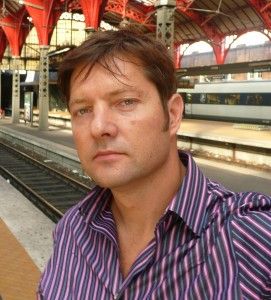 Cristin Stat and Mircea Pasoi could "hardly believe it" when their start-up, Summify, was acquired by Twitter last month.
The business partners had moved to Vancouver from Romania just two years earlier after being accepted into Bootup Labs, a (now defunct) start-up accelerator that provided mentorship and financing for the young entrepreneurs to secure the venture capital they needed to get their idea off the ground. Summify, a service that sends email summaries of interesting links from the users' social network sites, launched in the spring of 2011. Ten months later, it was sold for an undisclosed amount.
On their blog, the pair thanked their investors, and also, Vancouver. "We couldn't have made it so far without you," they wrote.
It's the kind of success story that is becoming very familiar in this city, so much so that Mayor Gregor Robertson recently launched an initiative called Made in Vancouver; a website and logo aimed at promoting local start-ups.
"The battle for cities to become digital start-up centres is competitive, and Vancouver is competing with international talent in the U.S., Europe, Asia, and around the world," asserted Mayor Gregor Robertson in a press release. "'Made in Vancouver' is all about fostering a stronger digital community in Vancouver, providing connections and resources for budding entrepreneurs and building tomorrow's tech leaders."
While Vancouver might be a great place to start-up, success, is still highly contingent on foreign investment -- investment that often sucks talent out of the country.
The same day that Made in Vancouver launched, TechVibes editor in chief Rob Lewis posed this question in a column: "Is the Start-up Boom just a job fair for big corporations?"
Pointing to Summify as an example, he wrote, "Thousands of start-ups are being launched with dreams of making a difference in the world. Yet Angels and VCs are selling them off to the big corporations in what are essentially engineering talent acquisitions."
Stat and Pasoi of Summify? They moved to the Silicon Valley.
'Amazing number of start-ups' sold in past six months
When Vancouver start-up Zite launched its app of the same name in March, 2011, it reached number one on Apple's rankings of free apps within two days.
Zite was acquired by CNN six months later for a rumoured $20 to $25 million -- and its eight-person staff moved to San Francisco.
Vancouver's Nitobe Software -- creator of PhoneGap -- followed suit a month later when it was acquired by Adobe.
"We've had, just in the last six months have had an amazing number of local start-ups that have gotten sold and have demonstrated that it's worth getting involved in early stage start-ups," says Michael Tippett, a Vancouver entrepreneur who made headlines for co-creating the citizen-sourced news website Now Public. "We're seeing a whole renaissance in the early stage start-up on the whole right now."
'Like job auditions'
Tippett's latest project is another start-up, Ayoudo, an app that allows users to, through the Facebook profiles, request or offer help with jobs and services.
While Tippett says he's "not really interested in selling to a bigger company" at this point or scoring a job in the Silicon Valley, start-ups for many people are like "job auditions."
"It's a great way to score a really high-paying job," he says.
And, although talent acquisition is not necessarily the desired outcome for a start-up owner, "it makes perfect sense" from an investor's point of view, says Vancouver investor Boris Wertz.
"Sometimes you come up with something that is really interesting as a product, but it's just tough to get enough user attention and get enough customers using your product," says Wertz. "If you take that product, or take the team -- buy the team -- and rebuild that product within your own platform, the Googles and the Twitters, suddenly you reach hundreds of million of people instead of tens of thousands of people."
Wertz says that while "it certainly hurts when a great team moves down to the [Silicon] Valley," Vancouver is still good at attracting new talent from other places.
GrowLab, a start-up accelerator that Wertz co-founded last year, received 350 applications for five spots in its first program (similar to Bootup, GrowLab provides seed funding, office space and mentorship to entrepreneurs). Of the five that came into the program, only two were from Vancouver.
Where are the 'anchor companies'?
The Vancouver Economic Commission didn't have any figures on how many jobs are created in the start-up sector, but Tippett points out that most start-ups typically have two to four founders, who typically hire another four to five employees upon raising a subsequent round of capital. Looking at GrowLab alone, "those 20 people have the potential to hire another 100 people," he says.
So perhaps there's nothing wrong with being a start-up city. But what's really missing in Vancouver, agree Tippett and Wertz, are more "anchor companies" to drive acquisitions and development here at home.
"There's a lack of big acquirers in the city and in fact in the country," says Tippett. "Flickr was arguably the most important start-up to come out of Vancouver, and they get bought by Yahoo. Where was the Canadian media establishment? Rogers, Telus. . . why are they not stepping up to the plate to keep Canadian companies going?"
While Vancouver, and Canada generally, may lack the financial depth and also the "sense of adventure" that drives innovation in other parts of the world, Tippett says this too is beginning change.
"I think people are kind of starting to take notice and say wow, this is really an interesting space. And it's so easy to start stuff now means that people can take a chance with a small investment more than they could in the past," he says. "A 25,000 investment today buys you what half a million dollars would have bought you ten years ago."
And Wertz points to HootSuite as an example of the kind "anchor company" that is beginning to drive development here at home.
From 2010 to 2011, HootSuite grew from 10 to more than 100 employees. It acquired five new start-ups (including most recently, Vancouver-based Geotoko) and raised $3 million in financing last fall.
Hootsuite's CEO Ryan Holmes told delegates at last year's GROW conference (for business, technology and entrepreneurship) that investment trends are changing. Entrepreneurs no longer have to be in the Silicon Valley, or migrate to the Silicon Valley, to find venture capital.
There's no single place that has the market cornered, and we're seeing more and more decentralization. You can be anywhere."