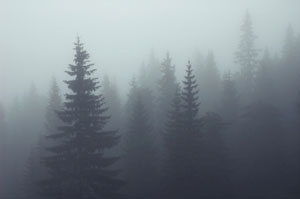 Canada has more eco-friendly forest than any other country. More than 155 million hectares of Canadian forestland are certified to varying environmental standards set by three distinct certification programs. That's a woodlot the size of Alberta and British Columbia combined.
But three out of every four certified trees in Canada are locked out of North America's booming green building market. That's because the U.S. Green Building Council's (USGBC) influential LEED (Leadership in Energy and Environmental Design) program only accepts wood products certified by the Forest Stewardship Council (FSC), and only 23 per cent of Canada's "green" forest is FSC-certified.
LEED is about to unlock that market. The USGBC has drafted new rules that, if approved by a vote of its membership, will enable any forest certifier to access the LEED system -- provided the certifier fulfills certain requirements. As a result, the two leading forest certification systems are now locked in a life-or-death struggle over the specific wording of those highly technical requirements.
The Sustainable Forestry Initiative (SFI), which grew out of a U.S. forest industry trade group, insists the proposed rules are not loose enough. SFI president Kathy Abusow said the USGBC is poised to continue to discriminate against timber grown by SFI and other forest certifiers. A group of forest product companies and landowners has accused the USGBC of participating in a "conspiracy to monopolize" the forest certification marketplace.
The rival Forest Stewardship Council (SFC), an international group with historic ties to the environmental movement, claims the proposed rules are too loose. Corey Brinkema, who heads the FSC's American branch, warned that the admission of less-stringent certification systems will flood the green wood market with "status quo" timber, and clearcut the demand for wood grown and harvested under more ecologically sensitive conditions. The environmental group ForestEthics has accused the SFI of misleading consumers and violating its charity status.
"We are defining what responsible forest management means in North America," Brinkema told The Tyee. "I think many in the LEED community would be very surprised to discover that monoculture forestry could soon be regarded as 'green wood' by the USGBC."
USGBC rewrites 'forest certification benchmark'
FSC was the only standards-based independent forest certification program going when the U.S. Green Building Council began writing its LEED standards.
But in the past decade, the Forest Stewardship Council (which certifies 35.2 million hectares in Canada) has been overtaken by both the Canadian Standards Association forest certification system (with 64.4 million hectares) and the Sustainable Forestry Initiative (with 55.4 million hectares in Canada). Similarly, in the United States, the easier-to-obtain SFI certification now represents about double the acreage of the more stringent FSC program.
The USGBC began rewriting its green wood rules -- called the Forest Certification Benchmark -- almost five years ago. The benchmark is a long list of criteria against which all forest certification programs will be evaluated to determine which will be recognized by LEED.
"We want to set a performance-based benchmark, and let talented people deliver toward that benchmark," said Brendan Owens, vice-president for technical development at the USGBC. "We'd rather look at what they've done than how they've done it."
The USGBC released a first draft of the revised Forest Certification Benchmark in the fall of 2008; that draft received a record 1,800 public comments in just two months. A second draft was released in Sept. 2009; it received 1,200 comments. And a third draft was released in February of this year; the USGBC stopped taking public comments on that draft late last week. If the USGBC decides that additional changes are required, a fourth public comment will open by the end of April. If not, the revised benchmark will be put to USGBC's 18,000 members for a vote in the coming weeks.
If approved by members from all three categories of USGBC member --- producers, users and general interest --- the new benchmark would take effect, and any certification system could apply for LEED recognition.
"This process allows the USGBC to transparently indicate its expectation of any certification scheme, and then independently determine if that scheme earns recognition in LEED," Owens told The Tyee.
SFI accuses LEED of 'double standard'
The third draft includes a handful changes that appear to pave a way for Sustainable Forestry Initiative to be accepted into LEED. These include a relaxation of rules affecting how certifying body are governed, and a reduction of the minimum requirements for admission.
Nonetheless, the SFI regards the proposed LEED benchmarks as too restrictive.
"SFI has patiently and constructively participated in this USGBC processes [sic] for over five years, yet it appears that the USGBC, in its home stretch to finalize the forest certification credit, is set to continue with the status quo policy of excluding forest certification standards other than FSC. This position should not be taken lightly," Kathy Abusow said in a release.
"In the current and third draft... only five of the benchmarks have changed. The other 75 are not available for comment, and the USGBC has not provided any rationale for why it has not addressed the proposed changes to these benchmarks," the SFI president said.
The Coalition for Fair Forest Certification, which is separate from but supportive of the Sustainable Forestry Initiative, was even more critical of the USGBC in its Oct. 2009 complaint to the U.S. Federal Trade Commission.
The coalition complaint charges that USGBC has "failed to use a consensus process in developing its approach; operated in closed meetings; declined to include producers competing with those benefited by the existing point system; and acted in a conspiracy-like fashion with FSC members and supporters to the disadvantage of other certification systems."
The coalition concluded, "USGBC's behaviour raises significant concerns, as it consistently demonstrates its unwillingness to even put forth a legitimate effort to incorporate competing forest certification systems into the LEED system."
Abusow also pointed out what she described as a "double standard" within LEED.
"The USGBC does not require other building products, such as steel and concrete, to have third-party environmental certification to achieve a credit. Yet forest products derived from third-party certified forests to internationally recognized standards like SFI have to clear 49 mandatory benchmarks just to be considered for a single LEED point," she said in the March 1 release.
B.C. Minister of Forests and Range Pat Bell echoed that theme in a Nov. 2009 letter to the USGBC.
"Wood products, despite being environmentally preferable to concrete and steel, are being perversely held to a higher standard than those other materials. By requiring environmental certification for wood, but not for competing products, the LEED standard is already putting wood at an illogical disadvantage," Minister Bell wrote.
The Canadian Council of Forest Ministers has sided with SFI's include-everybody position since 2008. Bell's letter also admonished the USGBC "to recognize all bona fide, forest-certification systems," including CSA, SFI and SFC.
FSC warns of 'huge step backward'
The Forest Stewardship Council is also unhappy with the latest draft of the LEED benchmarks.
"The third draft is a big step backward," said FSC's Brinkema. He cited the relaxation of rules about governance and the reduction of the minimum requirements "sealed the deal" that could allow SFI into LEED.
"Those changes seem designed to allow for the possibility of these industry based systems to be recognized," Brinkema told The Tyee.
But Brinkema was more concerned about what he described as a weakened mechanism by which the USGBC would measure conformance to its rules.
"The unwillingness of the USGBC to define a rigorous conformance assessment process leaves all of us very worried... [that] even the good criterion in the benchmark could be rendered toothless. We're very nervous about that," he said.
Brinkema compared the proposed LEED standard to SFI certification, which he said professes high standards but lacks the ability to enforce those standards on the ground.
"If the USGBC were to recognize SFI in its current state -- without any changes to its standards --- then we would expect to see status-quo forestry become considered green," the FSC's U.S. president said.
"That would be a huge step backward by a leadership organization like USGBC at a time when corporations across North America are moving in the direction of responsible forest management," Brinkema said.
And it would be a huge blow for FSC foresters, who depend on the higher price their FSC-certified wood fetches in order to cover their higher costs of ecologically sensitive forestry.
"Good forestry doesn't just happen," he said. "It requires a market to nurture it."
Brinkema said he didn't know whether the majority of FSC certified foresters could continue to manage their lands to FSC standards without receiving a premium for their certified wood.
"Will the movement be greater than LEED?" he asked. "That's the big unknown. LEED right now is a significant underpinning for green forestry."
'Much ado' about one point
"I can understand the passion behind this issue," said Owens, who's been at the USGBC for nine years. "We're quite used to that."
He said the USGBC will not be affected by the legal saber rattling by ForestEthics and the Coalition for Fair Forest Certification.
"We are a membership-driven organization. If the USGBC membership says, 'This is the way we want USGBC to be,' then that is the way USGBC is going to be," Owens said. "If it ends up getting us sued, then it ends up getting us sued."
He described the tribal nature of the FSC vs. SFI battle as "a fascinating mircrocosm of the evolution" of the building industry.
"The thing that makes it seem like this is much ado about nothing are the people who are clearly lining up with the organization that best reflects their values, even if they don't know what the stuff under the hood looks like," Owens told The Tyee.
The other curious 'much ado' factor is that while the USGBC decision stands to reshape the way that hundreds of millions of hectares of forest are managed --- not to mention the power to literally make or break organizations such as FSC and SFI --- it really isn't that big a part of the LEED system.
One point, to be precise.
LEED certification is awarded according to how many "points" a building earns under the USGBC rules. There are 100 base points for the commercial and institutional ratings systems, plus up to ten possible bonus points awarded for innovation and regional priorities. It takes 40 points to be certified, 50 to be designated LEED silver, 60 for gold, and 80 platinum.
One point is all a builder earns for using certified lumber. (Though additional points may be available if the certified. wood is sourced and manufactured within 500 miles of the site.)
Abusow noted wryly that a builder could earn one LEED point by adding "a bicycle rack and shower."
Seeing the forest for the trees
Owens said that through the benchmark process, the USGBC aims to engage all the stakeholders in a larger discussion involving the appropriate use of wood in green buildings.
"It's clear from the public comments that we've received over the course of three years that there are many people looking at this issue in a very singular fashion, rather than looking at the entire way wood is dealt with," Owens said.
"Wood is oftentimes the most environmentally responsible choice among building materials," he said. "One of the challenges in the U.S. building industry is that too often we're using materials designed to last for several hundreds of years in buildings with projected service lives of 30 or 40 years."
Owens said he hopes the forest products industry will find a way to "show some solidarity" on the responsible use of wood.
"What I would like to see from the groups representing both camps is some degree of recognition that these issues of forest certification standards, while very important, are in some instances not as important as the foundational issue of whether it is better to use wood," he said.
And Owens warned that the flurry of recent Federal Trade Commission (FTC) complaints could backfire.
"I don't see much coming from the FTC complaints, unless the government gets sick of it and does what it did with organic label," which failed to please either side of a similar conflict.
"I do have concerns that if we continue to go down the path of fighting among ourselves, we're going to end up looking like we can't get our act together and there will be an unsatisfactory regulatory bomb dropped on everybody," Owens said.