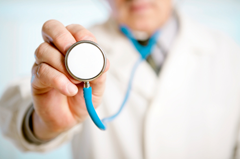 A B.C. government task force sent to New Zealand in the fall has revealed the "learnings" this province could glean from Kiwis when it comes to delivering health care.
One is saving money on drug purchases by having B.C. partner with New Zealand.
Another idea would be far more controversial here: charging patients every time they visit a clinic or hospital.
New Zealand's geography, with mountain ranges and plenty of coast, is much like ours. The population of roughly four million is about the same as British Columbia's. And the New Zealanders have a significant Maori population with their own particular health risks, much as B.C. has a First Nations population that generally is sicker and dies younger than the rest of the people in the province.
B.C.'s assistant deputy health minister Craig Knight listed these similarities earlier this month during a presentation, "Learnings from the land of the Kiwi," to a hundred or so bureaucrats in the basement of the Health Ministry building in downtown Victoria where he and three other ministry staff reported on their November 2008 trip to New Zealand and on the ongoing relationship between the two jurisdictions.
There are, however, significant differences between B.C. and New Zealand, Knight and others on the panel pointed out. And while British Columbians should hope Health Minister George Abbott and his staff can learn from some of those differences, there are others they would likely fear.
New Zealand on drugs
There are some areas where innovations from New Zealand, or co-operating with the country, would likely be welcome to British Columbians.
Drug policy, for example, is one area where New Zealand and B.C. are working closely together, said Bob Nakagawa, the assistant deputy minister in charge of Pharmacare. There's a history of the two co-operating, he said (see sidebar).
The pharmaceutical industry is global, he said, and that gives them advantages when they negotiate prices with governments. "They do strategic planning across jurisdictions."
In some cases, the price of a drug in Canada will depend on the average price in seven other countries with similar economies. So the drug companies will strategize to find ways to bump that price higher, said Nakagawa.
By communicating with each other about what they're paying for drugs, countries like Canada and New Zealand can enter negotiations with drug companies armed with information. "We're trying to share information on the payer side," he said. "We can be more strategic, more like some of the businesses we're interacting with."
Pay as you go
Other ideas from New Zealand's health care system would be a very tough political sell. Surely the most controversial idea the B.C. team brought back is co-payment, where a patient pays a fee every time they see their doctor or have any contact with the health system.
It's not something the panellists were talking seriously about implementing here, but it is something they were talking about. Co-payments were at one time in the range of $50 New Zealand, Knight said, or about $35 Canadian.
"It's been brought down," he said. And some people are excused entirely from paying. Mainly the fees are targeted to people who are working, he said. "For people who're unemployed, the elderly, children, there is no co-payment."
During the question and answer period, two New Zealanders who had seen the co-payment system from the patient's side spoke. On a recent visit home, one woman said, she had been charged $60 for a Pap smear.
The Pap test is a reliable way to detect abnormal cells that may be a sign of cervical cancer. In Canada, women are generally advised to have a pap test at least every two to three years to catch problems early. A fee would likely discourage many women from getting regular checks.
"While they say co-payments have gone down, I think a lot of it is propaganda," she said. "There's quite a lot of propaganda in the system."
Similarly, she said, the New Zealand government will claim it has increased subsidies for doctors to treat people who are Maori or living in poverty. The idea is the money will reduce the fees people pay for health care. But many of the doctors don't pass the subsidy on by lowering their fees, she said. "I want to put a warning on the information."
A second New Zealander said there was a time when the country paid for health care as part of a broader welfare state, but that changed when there were national financial difficulties in the 1980s. "It moved the very social side of New Zealand to a pay-as-you-go system," he said.
The older generation who remember how things were especially dislike the new system, he said. "I know a lot of people and see a lot of people. There's a lot of disquiet around the copayments . . . This is a significant hardship for some people."
Primary care
Another area of interest for the panellists was how New Zealand puts more emphasis on primary care, with patients seeing a doctor, nurse or other professional depending on their needs. Staff from Fraser Health Authority, including president and CEO Nigel Murray, went on the trip to look at how primary care could be done differently.
In Canada, there have been experiments with different primary care models, but a family doctor, or increasingly a doctor in a walk-in clinic, generally still serves as the gatekeeper between patients and the health care system. A patient will see a family doctor, then be referred depending on what they need. As Knight put it, "We have more of a specialist emphasis in our system."
There are advantages to the patient-centred care offered in New Zealand, said Elisabeth Wagner, the ministry's executive director of corporate policy and research. "They feel they are able to avoid more costly services."
Related to that, she said, more of New Zealand's physicians are on salary. Where our fee-for-service system gives incentives for doctors to push patients through their offices as fast as possible, the New Zealand system allows doctors to spend more time with their patients.
There are things to learn, but as health authorities division executive director Rebecca Harvey observed, specifically looking at the primary care emphasis and the use of co-payments, "I couldn't quite link it to B.C."
Indeed, they may not be the sorts of thing a B.C. health minister would want voters to know he was considering in the months ahead of an election. Not even if the ideas do come from a country with nice mountains like ours.
Related Tyee stories: