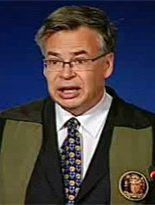 It's déjà-vu all over again: Dr. Robert Ouellet, president of the Canadian Medical Association, is setting out on a "fact-finding mission" to learn about European health-care systems, specifically their private insurance and their for-profit delivery systems. All of this to fulfil his wish for the private sector to provide "complementary support" to Canada's universal health-care system.
But if he really looks at European health-care systems, what is Dr. Ouellet going to find?
He will find that with few exceptions, European nations spend more on publicly funded care than Canada. In Canada, governments pay for 70.2 per cent of all health services compared to 83.6 per cent in Denmark, 79.9 per cent in France and 87.1 per cent in the United Kingdom. This is because many European systems cover more services, including medications, dental services, eye care and home care.
He will find systems with less emphasis on unproven high-tech diagnostics and specialty care and more emphasis on robust primary care networks and ensuring community-based access to family doctors, nurses and nurse practitioners. He will find that few countries in the world pay their physicians as much as Canada, which is why they can afford to have more doctors.
Are these the lessons the CMA is setting out to learn? Or are our medical leaders simply looking for another way to promote more commercialization in health care, by twisting the ways in which private insurance and corporate for-profit delivery would meet their own agendas?
Canada needs its own model
And where do the European models fall short in terms of helping Canadians with the problems we face?
Europe has little to teach us about improving access for geographically dispersed Canadians in a huge land, and even less about providing health care to First Nations people, who have among the worst health outcomes in the country for complex reasons, none of which would respond to health-care commercialization.
Furthermore, greater involvement of the private sector would do nothing for Canada's rural communities, nor for the 4 million Canadians, many of who are lower income, who do not have a family doctor.
Access to primary care is among the best means to promote healthy living and prevent diseases such as Type 2 diabetes and certain cancers. Community-based care can also reduce emergency-room queues and hospital wait times considerably. Last year, the Health Council of Canada reported that 41 per cent of people with chronic illness seen in Canadian emergency rooms had a problem that could have been addressed by a family physician, had one been available.
Introducing alternative networks of private for-profit care would further jeopardize those who do not have access to a family doctor. With roughly one family doctor for every 1,000 Canadians, how can any approach that encourages doctors to spend precious time providing boutique services to the wealthy possibly improve access for the vulnerable or even the middle class?
What's more, for-profit delivery costs more than non-profit delivery. Can we really expect Canadians or provincial health authorities to swallow higher billing costs from the private sector in the midst of an economic downturn?
Making our system better
What is needed instead is a made-in-Canada approach to training health professionals for communities in need. Our medical education system is beginning to re-orient itself towards social accountability rather than simply continuing to train more specialists for urban centres. Canadian medical schools are working to increase their enrolment, with UBC doubling its numbers in the past five years, and enormous work is being done to recognize the credentials of internationally trained physicians.
Initiatives at the Northern Ontario School of Medicine and elsewhere are designed to train doctors for rural communities, and to work in interprofessional teams. Changes to admissions policies that select students more likely to choose generalist careers can also help.
But the impact of commercialization on medical education can be extremely detrimental. Private corporations are interested in making profits, and learners slow down throughput. The Canadian Federation of Medical Students has stated that with increased privatization, "practices may face disincentives to provide the time and resources necessary to deliver quality training for future health-care practitioners. This would come at a cost not only to the quality of education achieved by Canadian health-care graduates, but would impact the quality of health care delivered in the future to Canadians."
We hope that the president of the CMA can appreciate that Canadians want solutions to problems like wait times and doctor shortages -- solutions that are consistent with Canadian values. Perhaps he will focus on the lessons he can learn from Europe that reinforce medicare rather than finding ways to advocate for more private-sector involvement, an option Canadians keep rejecting but that is offered to them over and over by those who have something to gain.
Related Tyee stories: