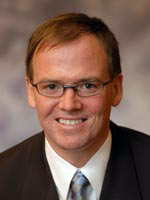 British Columbia Minister of Transportation Kevin Falcon had a good week last week. Through his hand-picked independent review panel, the minister managed to land what may be the knockout punch in his longstanding fight against TransLink, Greater Vancouver's Regional Transportation Authority.
Local media focused on the shiny surface of the review panel's proposals:
The creation of an unnamed transportation authority (let's call it TransLink 2.0) that would rule the roads from Hope to Pemberton.
The creation of a mayors' council to give a direction to that board.
The ditching of the controversial parking tax, and a grim warning about newer, higher gas and property taxes.
In all it was a humiliating slap-down to the mayors and councillors who, as revolving board members of TransLink, have opposed Falcon's mega-projects one too many times in the past five years.
But scant attention was paid to the elements that had local transportation experts crying into their bike helmets. For a taste of that, you would have had to crowd into a lecture hall at Simon Fraser University's downtown campus on Thursday night. That's where two hundred-odd transpo geeks gathered to hear the world's expert on traffic hold forth on our region's crisis of mobility. Anthony Downs -- author of the transportation bible, Stuck in Traffic -- is no starry-eyed car-hater. The septuagenarian is most famous for advising urbanites to recognize congestion for what it is: an inevitable by-product of vibrant cities.
Keep decisions local
Downs pointed out that cities can't make sensible plans for roads and transit without also figuring out how we will use land. They both affect each other. (Example: while sprawl creates demand for highways, countless studies have shown that highways actually fuel more sprawl. This is why planners say Falcon is being dishonest when he asserts that his Gateway highway-building program will combat global warming.)
Downs said he has seen many a region stuck in traffic. He has read the statistics on our own looming crisis -- 750,000 people expected to flood the Lower Mainland in the next 30 years. He has seen how hard it is to get around our suburbs with without a car. And so he politely offered a solution to our problems. Ready?
The best way to plan complex urban regions is to create a regional government responsible for both land use and transportation planning, said Downs. That was it. No silver bullet, just boring, effective government with plenty of local input and control.
Downs's model would look something like the Greater Vancouver Regional District, but with directly elected members and much more power to compel local municipalities to follow collective plans.
In other words, it would be the exact opposite of Falcon's TransLink 2.0.
According to the people who spend their lives thinking about city and transportation planning, TransLink 2.0 will corrode what's left of our regional planning process, and scratch apart years of local work to build a livable region.
First of all, 2.0 will effectively take responsibility for long-range transportation planning away from Lower Mainland residents, and give it to Victoria. How? Under the suggested plan, the province will decide on the 30-year-vision for the region. Their appointed board will develop 10-year plans. Then the new council of mayors will have 90 days to pick one of the board's strategies. If the mayors can't agree, then the board will simply go with the strategy of its choice. In other words, Minister Falcon will call the shots, and invite local mayors to the shotgun wedding.
"What is so funny about this proposal is that it flies in the face of everything we have learned about how democracies are supposed to fashion sustainable plans for the future," lamented Alex Boston, a sustainability consultant who has advised all levels of government.
"It's the height of arrogance to suggest that politicians who are not immersed in local politics are able to figure out what's best for the entire Lower Mainland."
Where's Gordo?
Ironically, it was Premier Gordon Campbell -- in a previous life -- who brought together all the region's players to forge a common plan for the future.
"Campbell created the Livable Region Strategy. He stick-handled it when he was the mayor of Vancouver," said Boston. "The reason it was a good plan is that it involved lots of people in its development. But it wasn't implementable because there was no governance structure to make it happen."
In other words, the province never gave GVRD and TransLink the muscle to make sure municipalities all stuck to our vision for the future.
If things were bad under TransLink, they will be a mess under the appointed TransLink 2.0, insists Lawrence Frank, Bombardier Chair in Sustainable Transportation at UBC. The problem, he says, is that the new plan will sever the crucial link between transportation and land use planning.
"It's pretty straightforward. What the package has to offer is more control and more power for Mr. Falcon," said Frank. "It's exactly the opposite of the direction that we need to be going. This further separation from the GVRD doesn't speak to any accountability in land use planning and transportation investment."
Falcon 'out of control'
Right now, the GVRD and TransLink work together to ensure that new road and transit projects jibe with the Livable Region Strategy. They do a fairly weak job of it, largely because the province never gave the GVRD the power to force municipalities to follow their strategic plans. But when TransLink 2.0 takes its orders from Falcon, the link will be lost completely, says Frank. The minister has for more than a year refused to meet with the GVRD.
"Falcon is hostile to the thing he needs to embrace. You have to have a coherent growth strategy, and other regions are moving towards this while we are moving away from it.... I've had it with this guy. His primary investment interests are environmental and health disasters," says Frank, referring to Falcon's highway-building Gateway Program.
Indeed, with its commitment to following the "Provincial Vision," TransLink 2.0 is likely to emphasize Falcon's highway projects and delay transit projects. Under the report's proposed funding scenario, construction on the Evergreen light rail line would be delayed from this year until 2010. Construction on the Millennium Line expansion towards central Broadway--the second-busiest destination in the province -- will be delayed from 2014 to 2018.
"Falcon is going to be the premier's environmental Achilles heel on the gateway to what is supposed to be a green Olympics. He's out of control," says Frank.
There is no mention at all of the region's urgently needed 500 new buses in the report.
"It looks worse and worse the more we look into it," concluded Richard Campbell of BEST (Better Environmentally Sound Transportation). Campbell noted that the plan fails to account for the province's commitment to reduce greenhouse gas emissions by 33 per cent by 2020. One problem is that it depends on gas tax for a third of the system's revenue. That climate change target would likely require a huge cut in auto emissions -- and therefore gas purchases -- meaning a gaping hole in funding.
'Get a nice car'
Even TransLink's official -- and necessarily polite -- response to the report worried that local residents are now going to have to bear the cost of improvements that simply aren't local priorities.
"It is troubling that in spite of the importance of our transportation system to the provincial and national economies, and the fact that TransLink's 10-year plan is supposed to reflect 'the provincial vision,'" wrote Board Chair Malcolm Brodie, "it appears that the burden of improvement costs will still fall mainly on the region's commuters, property owners and transit customers."
In other words, when the province wants to beef up infrastructure to move cargo, residents of the Lower Mainland will be footing the bill.
Frank and other transportation experts insist that what was needed was more co-ordination between the GVRD and TransLink and more local accountability, not less. But it appears that this won't happen as long as Falcon is minister of transportation. After all, Falcon has demonstrated that he will not allow local politicians, planners or residents to interfere with his megaprojects -- even if we will pay for them in the end.
Anthony Downs, the visiting traffic guru, wouldn't be drawn into the TransLink scrap during his oration at Simon Fraser last Thursday. But after a few days of hearing the Lower Mainland's woes, he did conclude with one last piece of advice:
"Go out and get a nice car with air conditioning, and ride with a passenger you find very attractive. Traffic is going to get worse."
Related Tyee stories: