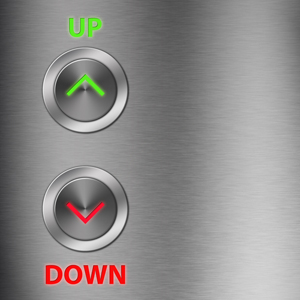 Final polls released in the lead-up to the provincial election still have the NDP in lead, albeit a narrower lead than a month ago. Now, the NDP is expected to take about 43 per cent of the vote, and the Liberals about 37.
That makes updating The Tyee's riding forecast more difficult -- especially for the 10 ridings we deemed too close to call when we made our predictions back on April 22.
But we're going to bite the bullet and make those calls anyway, armed with the latest polling data as crunched by Angus Reid, Ipsos Reid, the insightful blog ThreeHundredEight.com, and analysis from The Tyee's own in-depth coverage over the past weeks.
Our totals now add up to 57 seats for the NDP, 27 seats for the BC Liberals, and one seat for an independent. See how our forecasts break down by riding here.
We've had reporters on the ground covering the race and the issues in Cariboo North, in Point Grey, in the Comox Valley, Chilliwack, Prince George, and Pemberton.
And we've also heard from you, our readers. Thanks to everyone from around the province who offered feedback on our first round of predictions.
You, our readers, might completely disagree with this and other predictions. Which is why we're inviting you to bet against us.
Email us at election@thetyee.ca with your own predictions for how each riding will vote. There's even a prize! The person who correctly calls the most ridings will be mailed a copy of Mel Hurtig's The Truth about Canada: Some Important, Some Astonishing, and Some Truly Appalling Things All Canadians Should Know About Our Country, signed by the author.
In the meantime, find up-to-the-minute coverage on the Election Hook here.
Changed forecasts
Kootenay East
Previously: Likely NDP
Now: Likely BC Liberal
Polls show "Kootenay Bill" Bennett has a strong lead here, and, as one Tyee reader in this riding pointed out, there is no Conservative candidate this year to siphon votes from the right. The Conservative took almost 10 per cent of the vote last election.
Abbotsford South
Previously: Too close to call
Now: Likely BC Liberal
Reports from all-candidates' meetings suggest this is a race between the Liberals' Darryl Plecas and independent John van Dongen. No doubt this will be a close one, however, as Abby Mayor Bruce Banman pointed out: "The Liberals could run a Labrador retriever there and get elected."
Cariboo North
Previously: Too close to call
Now: Likely Liberal
Bob Simpson was elected here in 2005 and again in 2009 for the NDP, but was ejected from the caucus in 2010 for criticizing party leadership. The key question in this race is whether constituents are going accept Simpson as an independent. The Tyee is betting that enough will -- enough to split the vote and allow Liberal candidate Coralee Oakes to slip through the middle.
Oak Bay-Gordon Head
Previously: Too close to call
Now: Likely Liberal
The Greens have been campaigning hard in this riding, with high-profile candidate Andrew Weaver likely to come in with 20 per cent of the popular vote, according to Eric Grenier, author of the political and election blog ThreeHundredEight.com. That prediction also puts Liberal incumbent Ida Chong ahead of NDP candidate Jessica Van Der Veen, but only slightly.
Peace River North
Previously: Too close to call
Now: Likely Liberal
The polls show the Liberals are ahead, and readers suggest there is no evidence to show that NDP is gaining strength in this particular riding. This is a race between incumbent Liberal Pat Pimm and independent Arthur Hadland, and we expect Pimm to take the lead.
Prince George-Valemount
Previously: Too close to call
Now: Likely Liberal
This is a battleground riding for both the Liberals and NDP; however a recent local poll put incumbent Shirley Bond slightly ahead.
Surrey-Panorama
Previously: Too close to call
Now: Likely NDP
This riding went NDP in 2005 but Liberal in 2009. Veteran Surrey councillor Marvin Hunt, a first-time Liberal candidate, stands a good chance against NDP businessman Amrik Mahil. However, we think NDP province-wide momentum will help Mahil win this race.
Parksville-Qualicum
Previously: Too close to call
Now: Likely Liberal
The BC Liberals have a high-profile and likable candidate in paralympian Michelle Stilwell, and polls show she's ahead in this riding.
Nechako Lakes
Previously: Likely NDP
Now: Likely Liberal
Liberal John Rustad won this riding handily in 2009. Early polls suggest his NDP challenger, community organizer Sussanne Skidmore-Hewlett might take this seat, but the latest numbers show Rustad sitting with 43 per cent of the vote.
Coquitlam-Burke Mountain
Previously: Too close to call
Now: Likely NDP
Another close race here, but NDP candidate Chris Wilson has a high-profile in this community as a volunteer, former Olympian and world champion wrestler. His nomination was backed by Port Coquitlam MLA Mike Farnworth, and with a strong effort the party could sweep the Tri-Cities.
Shuswap
Previously: Too close to call
Now: Likely Liberal
This Liberal stronghold should be a sure bet, but with longtime Liberal incumbent George Abbott out of the picture and a slate of new candidates, the race has been more interesting. Still, old habits die hard and we predict constituents will elect a Liberal once again.