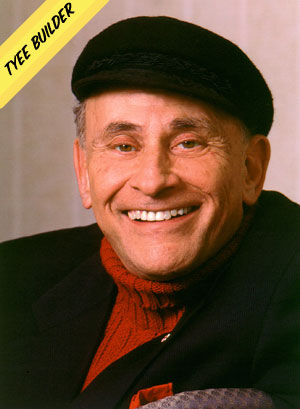 "Why do I support The Tyee? Because its reporting raises authenticity to a new level and channels the best of journalism on the wet coast." -- Peter C. Newman
A longtime writer and respected journalist, Newman is one of Canada's authorities on business, politics, and the business of politics. He has been publishing books exposing truths about the aforementioned topics since the late 1950s. Today, Newman is still writing and reporting (and reading, it seems), and has recently authored another book: When the Gods Changed: The Death of Liberal Canada.
If you, like Newman and the rest of the Builders who support us, believe that Canadian democracy needs independent media like The Tyee, please join us. Just click on the yellow button below to sign up.

Readers that support Tyee journalism with $15 a month or more (read: trade us three fancy cappuccinos and we'll give you great news) will get a signed book by one of our famous Builders. You can snap up a copy of Newman's latest read: When the Gods Changed: The Death of Liberal Canada.
About this Tyee Builder: Peter C. Newman is a journalist and author. In 1978, he was made an Officer of the Order of Canada. In 1990, his OC was upgraded to a Companion of the Order of Canada, an honour that recognizes "a lifetime of achievement and merit of a high degree, especially in service to Canada or to humanity at large." Twenty years later, Newman is still writing and reporting, and a few years back was profiled on CBC's Life and Times. To date, he has written over 30 books.
About the Tyee Builder Program: Want to give independent Canadian journalism a boost? You've come to the right place. The Tyee is trying to become fully sustainable. In order to do so, we've launched the Tyee Builders program to allow readers who love The Tyee's work to help fund more of it. Every penny you support us with will go directly to pay Tyee writers and editors. And besides the warm, fuzzy feelings you'll get knowing you're helping dial up the volume on an independent voice in Canadian media, we've come up with a few other ways to thank you. Click on "Hammertime" above to learn more and start Building!