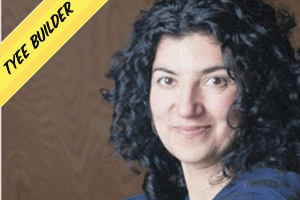 "What really hooks me is interesting, in-depth, and creative reporting on the local food scene in British Columbia, as well as linking the local scene with larger world food issues. That's why I love The Tyee." -- Meeru Dhalwala
And that means a lot, because (besides being an award-winning local author) Meeru is one of Canada's most tuned-in, outspoken activists for local food movements. With her husband, Vikram Vij, Meeru has written two award-winning cookbooks: Vij's and Vij's at Home. She's supporting The Tyee because she believes that our in-depth, creative reporting accomplishes things that other media outlets don't.

Click on the yellow button above to learn more about how to join Meeru and the rest of the Builders that support The Tyee. We're all working together to help ensure that independent voices remain an audible part of Canada's media conversation.
About this Tyee Builder: Before opening restaurants and penning two mouth-watering tomes, Meeru worked for an impressive array of international non-profit organizations on human rights and economic development projects. In her role as co-owner of renowned local restaurants, Vij's and Rangoli, she has been a proponent of Community Supported Agriculture, and has worked with regional farmers whenever possible. Find out more about Meeru and her eat-local initiatives on her website.
About the Tyee Builder Program: Want to give independent Canadian journalism a boost? You've come to the right place. The Tyee is trying to become fully sustainable. In order to do so, we've launched the Tyee Builders program to allows readers who love The Tyee's work to help fund more of it. Every penny you support us with will go directly to pay Tyee writers and editors. And besides the warm, fuzzy feelings you'll get knowing you're helping dial up the volume on an independent voice in Canadian media, we've come up with a few other ways to thank you. Click on "Hammertime" above to learn more and start Building!