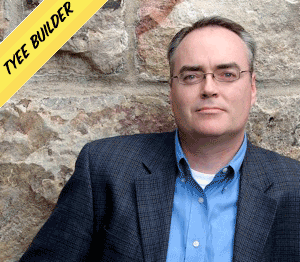 "What hooks me? Forthright politicians, guided only by the public interest, who say and do the right things, at the right time, for the right reasons. I'd like to be hooked more often." -- Terry Fallis
What else hooks Terry? The kind of hard-hitting independent journalism that The Tyee produces, which is why he's supporting our Tyee Builder program. Want to join him and many other Tyee readers, and help make sure that The Tyee keeps swimming strong against the mainstream current? Click on the button below.

Click on that yellow button to learn more about how to join Terry and the rest of the Builders who support The Tyee. Because, as Terry puts it, "Canadians deserve the thoughtful, balanced, and independent journalism The Tyee has delivered since 2003. We don't just deserve it. We need it. Long may it continue." We need your help to make sure that happens.
About this Tyee Builder: Terry Fallis is an award-winning Canadian novelist and the author of two satirical novels about Canadian politics, The Best Laid Plans and The High Road. Terry's latest novel, Up and Down, will be released as a free podcast in the summer of 2012 and in hardcover and ebook formats in September 2012. You can read more about Terry and his work on his website.
About the Tyee Builder Program: Want to give independent Canadian journalism a boost? You've come to the right place. The Tyee is trying to become fully sustainable. In order to do so, we've launched the Tyee Builders program to allows readers who love The Tyee's work to help fund more of it.
Every penny you support us with will go directly to pay Tyee writers and editors. And besides the warm, fuzzy feelings you'll get knowing you're helping dial up the volume on an independent voice in Canadian media, we've come up with a few other ways to thank you. Click on "Hammertime" above to learn more or start Building!