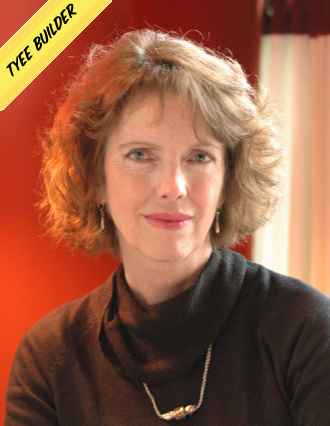 "What hooks me? Seeing a painting by Stanley Spencer on an unexpected wall, an experience I had recently on the road. What else hooks me? The Tyee's journalism. God bless independence." -- Jane Urquhart
At The Tyee, we love the unexpected, too. In fact, we like to be the first to know what's happening so that we can keep you well informed. To achieve this consistently, we've started a new program that will ensure we can support our journalists while they delve deep into the facts and investigate the issues that matter to Canadians. We're trying to plan ahead financially, but we need your help.
If you'd like to join Jane and the rest of our celebrity Tyee Builders in helping to make sure The Tyee's independent voice is heard -- and perhaps even turn up the volume a bit -- in the chorus of Canadian media, become a Tyee Builder. There are all kinds of perks in it for you, including a copy of Jane's latest bestseller if you sign up to support The Tyee with just $15 a month -- that's 25 per cent less than a subscription to the Vancouver Sun. Click on the yellow button to find out more and to sign up.

About this Tyee Builder: Jane Urquhart is a Canadian novelist with dozens of national and international awards to her name. Born 200 miles north of Thunder Bay, Jane has published short stories, poetry, and longer works of fiction. Her first novel, The Whirlpool, was released in 1986 and was the first Canadian book to win France's Prix du Meilleur livre etranger, an extremely high honour. Her subsequent books have earned her high praise around the world, and have been published in several languages. You can learn more about Jane and her writing on her publisher's website.
About the Tyee Builder Program: Want to give independent Canadian journalism a boost? You've come to the right place. The Tyee is trying to become fully sustainable. In order to do so, we've launched the Tyee Builders program to allow readers who love The Tyee's work to help fund more of it.
Every penny you support us with will go directly to pay Tyee writers and editors. And besides the warm, fuzzy feelings you'll get knowing you're helping dial up the volume on an independent voice in Canadian media, we've come up with a few other ways to thank you. Click on "Hammertime" above to learn more and start Building!