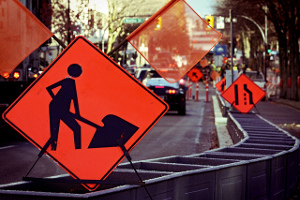 At least once a year, we get a dramatic warning that local governments have a "spending problem" that is driving "unfair" taxation.
While municipal spending in Canada has indeed risen over the past decade or so, our Centre for Civic Governance study on local government finance, currently in progress, points to something quite different, and much more complex.
The evidence we're uncovering suggests that municipalities have been pushed to take on a greater share of government responsibilities over the past 20 years, while federal and provincial programs and support has waned.
Consider the B.C. example. Local governments in British Columbia get much less in federal and provincial transfers (both per capita and in absolute terms) than they did in 1995. Transfers peaked at about $168 per resident in 1995 and then plummeted over the next several years before bottoming out at $47 per resident in 2001. While transfers have been slowly recovering since then, per capita transfers in 2008 (the most recent year data is available) were still about 70 per cent of what they were in 1995.
To put this in perspective, if transfers had continued at 1995 levels, local governments in British Columbia would have had an additional $4 billion to work with from 1995-2008. This $4 billion could have provided services, rebuilt roads and bridges or reduced local taxes, depending on community priorities. This pattern explains in part why there is a $171-billion infrastructure shortfall in Canada.
At the same time as federal and provincial transfers were cut, more responsibilities were loaded on to municipalities. Those on the receiving end call this downloading.
Cities get the tab, not the control
Early analysis of data we are collecting for the study already identifies some troubling numbers.
• The share of roads, public buildings, water systems, airports and other government infrastructure that B.C. local governments own and are required to maintain grew from 34 to 55 per cent between 1990 and 2013. The federal share for these services dropped to nine per cent and the provincial share dropped to 32 per cent during the same period.
• Some of the biggest areas of "local" spending growth have been for services where local governments pay the tab, but have very limited influence over spending decisions. The most notable case is policing costs, which in British Columbia rose from $494 million in 2000 to $1.15 billion in 2011 -- a jump of 234 per cent. Local governments are on the hook for policing equipment costs, building costs, wages, compensation and even pensions, but the key decisions on these matters are made largely by federal and provincial authorities.
The evidence so far points to something other than "out of control" spending by "reckless" local governments. Instead, it looks a lot like local governments have been asked to take on an increasing share of responsibilities, but with reduced assistance from the very levels of government that have been offloading these responsibilities. Local governments are forced to rely on two limited and often unpopular mechanisms for raising the revenue needed to fund these services: property taxes and fees/sales of services.
The key policy question in municipal finance is how to better equip local governments with the tools and resources they need to fund and deliver this growing workload.