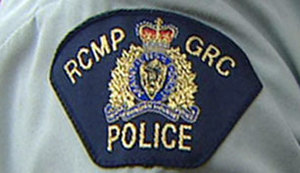 How low will they go? Sexism in the RCMP is nothing new, but as the evidence against the force continues to mount, the old boys club mentality becomes harder and harder to swallow.
Sexual harassment and, more generally, a deep lack of respect for women seems to be standard operating procedure for the RCMP.
We might look back just a couple years when, in 2009, an officer in Hamilton, Ontario was sending explicit emails and texts to an intern, asking her to strip for him and demanding to know the colour of her underwear. The officer, Patrick Simpson, was docked seven days pay.
That same year Donald Ray, an officer in Edmonton, was discovered to have exposed himself to a female employee. He had also, apparently, been having sex in the polygraph room with a female subordinate. At the time he was charge of the polygraph unit at the RCMP's Behavioural Sciences Unit. Ray lost 10 days of pay and was demoted.
That official indifference to rooting out and effectively punishing destructive sexist behaviour in the ranks is sadly typical.
Const. Justin Harris was accused, in 2004, of having sex with prostituted girls between 1993 and 2003. One claimed she had sex with him when she was between the ages of 13 and 15. She wasn't the only one he allegedly exploited. A number of women said they had sex with Harris while they were teenagers. He claimed innocence and was put on paid suspension until the charges were thrown out in 2006 because the RCMP took too long to bring their case against him.
Apparently they became aware of the allegations of misconduct in 2002 and decided to just let it slide for a couple of years. Whoops!
See no evil
Turning a blind eye is a pattern for the RCMP. Especially when it comes to women.
Though it was called a sham by many activists and women's groups, the B.C.'s missing women inquiry made public questions about the conduct of RCMP officers with regard to the women who were disappearing from Vancouver's Downtown Eastside.
Though the RCMP were aware that women were going missing since 1997 and had evidence that women were being murdered at the Pickton farm, they failed to begin an investigation until 2002. Apparently they were too busy watching porn to be bothered.
And of course most recently, Cpl Catherine Galliford came out about the sexual harassment and assaults she endured during the 16 years she was a member of the RCMP. Galliford says she developed PTSD, agoraphobia and developed an alcohol dependency as a result.
After she went public about her experience, a number of other female RCMP officers came forward with similar stories.
Why women stay silent
But who knows, maybe all these women are just bored, looking for attention, and looking for yet another excuse to harp on those well-meaning Mounties. You know how women are, always making up silly stories about abuse for kicks.
That's what the RCMP is saying anyway.
Five female officers have now launched legal action against the RCMP, claiming harassment. The RCMP are denying everything. Not only that, they are doing their very best to discredit Galliford, painting her as an unstable alcoholic who simply refused to stay away from the men who she says were harassing her.
This is why women don't come out about abuse and harassment. This is why women stay silent for years. This is why rapes go unreported. This is why sexual harassment in the workplace continues. Because not only do many male dominated workplaces like the RCMP function like frat houses but because when women do come forward and tell the truth, they are routinely discredited and shamed and blamed for their own assaults and abuse.
The shocking response from the RCMP includes telling women to toughen up and that putting up with sexism is just part of the job.
Wait a minute. What year is this again? In 2012 are we really telling women that they need to accept misogyny as just part of the job?
Get serious about change
When will the RCMP be held accountable? We've witnessed decades of unacceptable behaviour and they very clearly still think they're going to get away with it. And who knows, maybe they will. It certainly wouldn't be out of the ordinary.
It's time the RCMP join us in the 21st century. Sexual harassment, assault, and exploitation is unacceptable behaviour for any member of the public, never mind from those who are meant to serve and protect us. It appears as though the only ones they are interested in serving and protecting are themselves.
New changes to the RCMP Act allow the commissioner more power, in particular the ability to fire Mounties who sexually harass women or engage in others kinds of misconduct. At very least we should now be able to move beyond a slap on the wrist, which is essentially how these matters have been dealt with in the past. Losing a week's pay hardly sends a message of intolerance.
But it isn't just policy that needs to change. The RCMP is, in many ways, a microcosm of a larger societal attitude. The blame-the-victim mentality displayed by the force is prevalent throughout our society. We treat women who come forward about abuse and assault with skepticism, often making excuses for the men who are responsible. If we look back at the RCMP's record of misconduct, it seems clear who should be on trial, yet we can see already that these women are going to be put through the ringer.
The RCMP need to, for once, be held accountable. They are very clearly not capable of policing themselves, never mind the public.