The global shipping industry is at a turning point that will determine whether it helps or hurts efforts to meet climate change goals, say two University of British Columbia researchers with engineering backgrounds who are studying the issue.
"As much as it's challenging for the industry to transition, it also has lots of opportunities to take part and be one of the enablers to a global transition to alternative fuels," said Imranul Laskar, the lead researcher on a recently published paper about choices facing the sector.
"International shipping as a sector is a major source of air pollutants and greenhouse gas emissions, and it is one of the only two sectors, the other being international aviation, which is not covered under the Paris climate agreement," Laskar said.
Shipping needs to adopt measures in line with the international goal of keeping global warming below 1.5 C, he said, which means moving away from using fossil-based fuels. "Currently the sector does not have that goal."
About 95 per cent of ships burn conventional marine fuels such as heavy fuel oil and marine diesel oil, but the sector is moving towards running on alternatives including liquefied natural gas or methane, methanol, ammonia, batteries and wind.
The choices owners make as they order new vessels are affected by decisions made by the International Maritime Organization, which regulates international shipping and has 175 members, including Canada.
The greenhouse gas strategy the organization adopted in 2018 called for a 40-per-cent reduction in carbon intensity by 2030 and a 50-per-cent drop in greenhouse gas emissions by 2050.
The organization is expected to revise the strategy at its July meeting to strengthen emission reductions and add intermediate targets.
"We do not know what's going to happen at that time exactly, even though a zero emissions target by 2050 received broad consensus at the recent IMO session," Laskar said.
Some 80 per cent of the goods traded around the world, including those coming and going from Canada, are transported by ship, he said, but Canadians don't think much about the industry and it receives little media coverage in the country.
Shipping is responsible for about three per cent of global greenhouse emissions. If it were a country, it would be the world's sixth biggest emitter.
On the sector's current course that could rise to as much as 17 per cent of global emissions by 2050 as shipping expands and other sectors cut emissions.
One of the challenges stems from how the industry is structured, Laskar said. A ship could be funded by Canadians, made in Japan, chartered by a Korean company doing business in the Netherlands and flagged in Panama. "It's fragmented to the core," he said, adding that's why the International Maritime Organization's regulation is so important.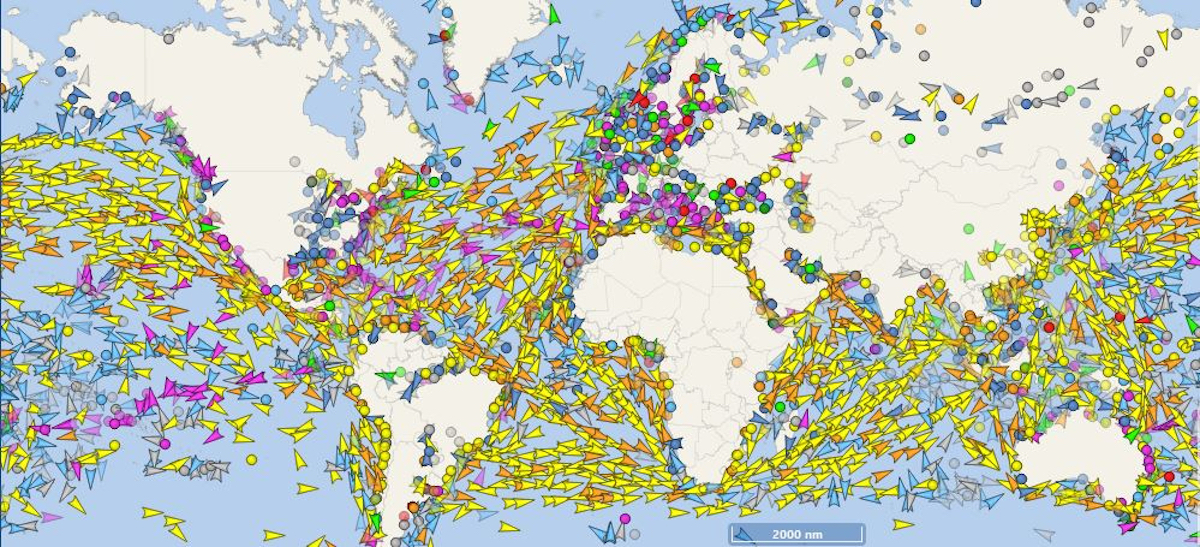 Laskar has degrees in chemical and environmental engineering and is currently completing his PhD at the University of British Columbia's Institute for Resources, Environment and Sustainability. His thesis advisor, Amanda Giang, who is also a mechanical engineering assistant professor, is the principal investigator on the project and co-author of the paper.
Giang started working on shipping, which she describes as the backbone of global trade and the economy, after moving to Vancouver from Boston and joining UBC. "Vancouver's a really major port city and it's a beautiful place," she said. "The ships are part of the landscape. You look across Burrard Inlet [and] you see the reality of the sector."
Vancouver is Canada's busiest port, receiving about 3,160 vessels a year, or nine a day.
"If we can send the right signals, absolutely I think the industry can transition towards our net-zero targets," said Giang, noting that the challenges are not just technical, but also social and economic.
The International Maritime Organization needs to set policies that can evolve over time and take into account the many years ships are in service, she said. "The ships that are being built now are going to be in operation for decades, so you really do want to make sure there's a policy framework that's thinking about those next coming decades, past 2050 if we're talking about things that are being built now."
In recent years, as owners responded to International Maritime Organization incentives, LNG-fuelled ships have become increasingly popular. There are already 388 in service (not including LNG carriers), plus another 516 on order. About 80 per cent of orders in 2023 are still for ships powered by conventional fuel oil. 
"Right now in terms of new alternative fuel-powered ships being ordered, the most popular ones are LNG and methanol," Laskar said, adding that some shipowners have gone back to ordering diesel ships because of the war in Ukraine and the resulting gas price fluctuations in Europe.
While LNG burns relatively cleanly, Laskar and Giang warned in their paper that the upstream methane emissions from its production and the "methane slip" as unburned gas leaks from ship engines tend to be unregulated and ignored in greenhouse gas calculations.
Including those emissions could "reduce or even eliminate the overall climate benefits of using liquefied natural gas as a marine fuel," they wrote.
"These emissions are not really covered by the existing regulations because they only cover [carbon dioxide] emissions and not methane," Laskar said. As a greenhouse gas, methane is more than 25 times more potent than carbon dioxide.
The full lifecycle of fuels, or well-to-wake calculations, need to be taken into account before there's widespread adoption of LNG or any other alternative that may not help reduce carbon emissions as much as needed, he said. "We need the right signals to get to that point, where all the alternative fuels and the technologies that will be required to support those fuels could be adopted at large scale."
Giang said possible steps forward include improving engine designs so that they leak less methane when in operation, and changing how crews operate the vessels to reduce methane emissions.
"Methane leakage can reduce or eliminate the climate benefits of switching to liquefied natural gas as a marine fuel," she said. "The great thing is there are a lot of technological, operational approaches to reduce some of the methane leakage."
The decisions need to be not just about shipping said Giang, but what happens upstream and downstream of the sector, providing an opportunity to think about a complete systems transformation for global trade and the economy.