Surprise! (this is sarcastic) — a new study says Vancouver is the most unaffordable metropolitan region in Canada and the U.S. for working households to buy in.
The study looks at the median multiple, the ratio of a median house price to the median annual household income, of metropolitan areas in Canada and the U.S. with populations of more than 500,000. Data from Canada's 2016 census and the U.S.'s 2016 Community Survey were used to produce the study.
In Metro Vancouver, the median home price of $800,220 is 11 times the median household income of $72,662. (Looking at the 2011 census five years prior, the region's median home price of $598,085 was 9.4 times the median household income of $61,072.)
2016 numbers show the next most unaffordable region after Vancouver is Los Angeles-Long Beach-Anaheim in California, at 8.8.
The second most unaffordable region in Canada is Toronto, with a median multiple of 8.3. The median multiple of Canada itself is 4.9, showing its disparity with urban regions.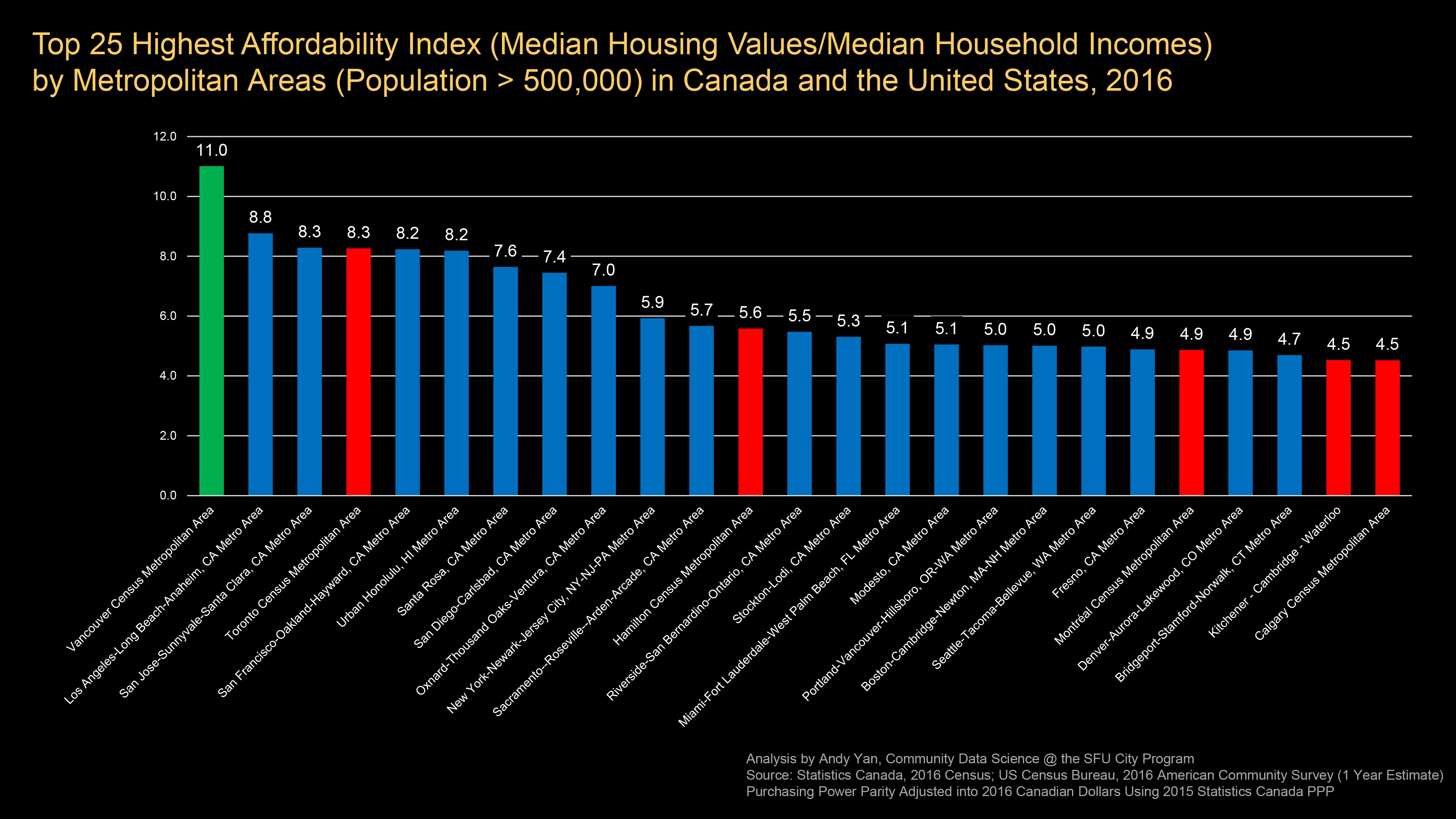 "It shows you how different Vancouver is," said Andy Yan, director of Simon Fraser University's City Program, who authored the study. "It really is this pool of wealth, but our problem is that we're not a spring of shared prosperity."
There are other surveys of affordability that use different data to create a median multiple measure, such as the widely used but often criticized annual survey by think tank Demographia, but Yan says they give the same cities the unaffordable title.
"To make us more affordable in this rawest form, we're going to need to try to do one of two extreme things: half the cost of housing values in Metro Vancouver, or double the incomes of median households," said Yan.
There are many supply and demand housing solutions; the latter solution would target better paying jobs to help with affordability.
"If we don't deal with economic development, how do we help people pay for housing? We talk about affordable housing but we're going to need the jobs to power through."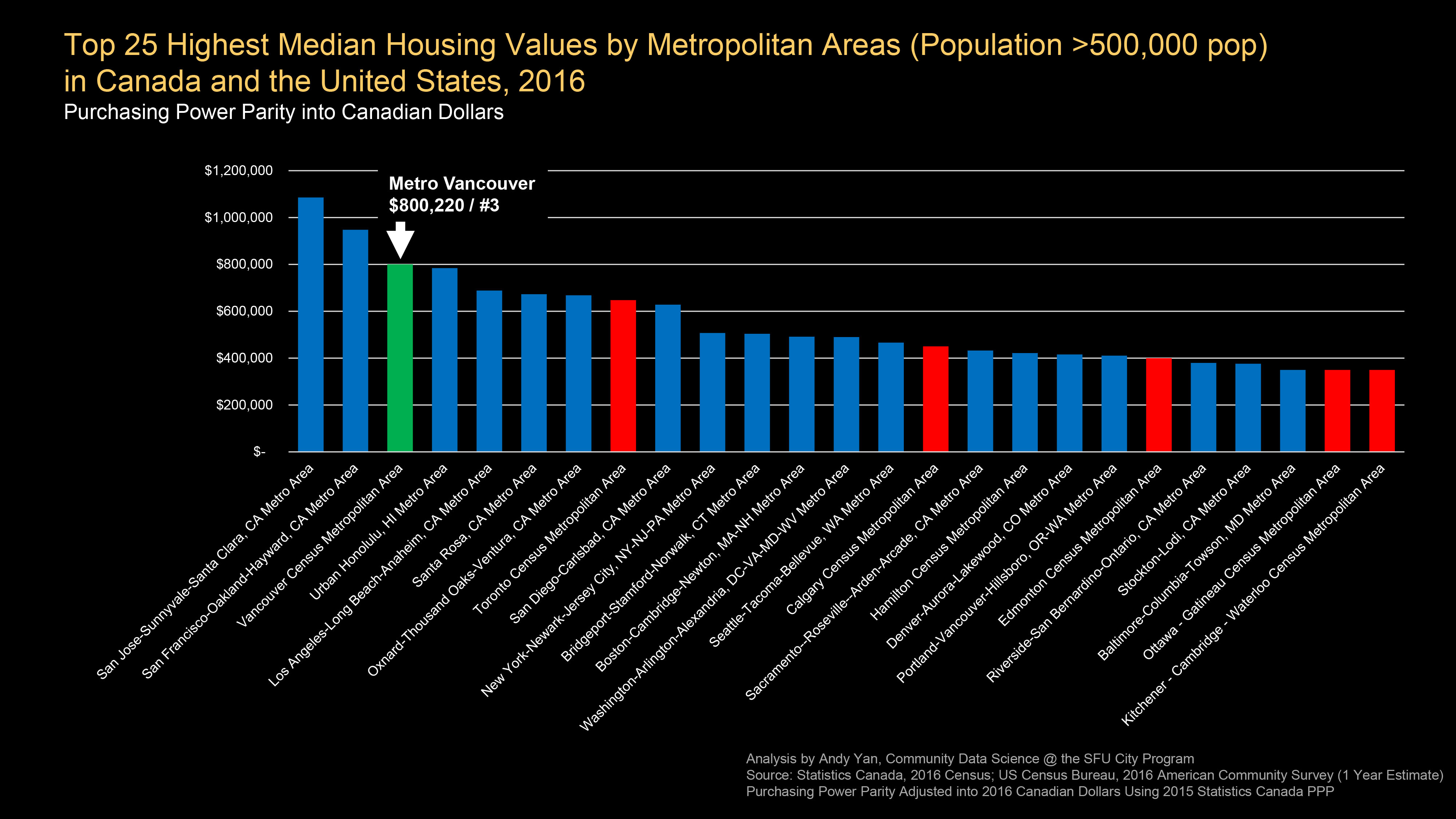 While Vancouver is home to the third most expensive housing market in North American metropolitan regions, it has the 50th lowest median household income. Looking solely at Canada, Vancouver's median household income lags behind six metropolitan regions: Calgary ($99,583); Edmonton ($94,447); Ottawa-Gatineau ($82,053); Toronto ($78,373); Kitchener-Cambridge-Waterloo ($77,229); and Hamilton ($75,464). The North American region with the highest median household income is San Jose-Sunnyvale-Santa Clara, home to tech-hub Silicon Valley.
Vancouver may consistently make it onto rankings of cities with a high "quality of life," but many cities in Yan's survey that don't have such a boast can boast having higher household incomes than in Vancouver, such as Worcester, MA and Lancaster, PA.