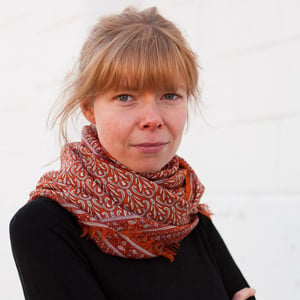 Activist groups are urging Green Party leader Andrew Weaver to forge a governing deal with the New Democrats — or make any support for the BC Liberals dependent on significant campaign finance and electoral reform, plus a major shift away from energy megaprojects.
Anything less, some activists say, would be a betrayal of the Green Party's traditional grassroots and set Weaver's party on the path to political obscurity in the next election.
The activist group Leadnow wants Weaver to work with NDP leader John Horgan to remove big money from elections, move towards a voting system based on proportional representation and halt the Kinder Morgan pipeline and the Site C dam.
"A majority of British Columbians voted for change, and this is a once-in-a-generation opportunity for New Democrats and Greens to come together and work on things they agree on," said Leadnow executive director Lyndsay Poaps.
The NDP supports a referendum on proportional representation and has said it would campaign for a yes vote. The BC Liberals have shown no interest in changing the voting system, which some experts say is crucial to the survival of its centre-right coalition of federal Conservatives and federal Liberals.
The Green Party, which won 17 per cent of the vote but took only three seats, views proportional representation as critical to its future.
"Electoral reform is so central to what the Green Party stands for that to not take this opportunity would be a major misstep and a betrayal," added Poaps.
Nearly 15,000 people have signed Leadnow's online petition calling for cooperation between the NDP and the Greens. About the personal friction between Horgan and Weaver, Poaps said that "we imagine they are leaders for a reason and that they can work it out."
Fair Vote Canada is also demanding that Weaver form a governing coalition or accord with the NDP to ensure implementation of proportional representation by the next B.C. election in 2021. Fair Vote Canada president Real Lavergne has said in media reports that the current situation is a "historically rare opportunity."
The Sierra Club is steering clear of partisan politics because it is a registered charity. But it is calling on Weaver and fellow Green MLAs Adam Olsen and Sonia Furstenau to only support a government that would reject the Kinder Morgan pipeline and Site C and introduce major climate change policy initiatives.
"While we're at it, they should also insist on getting big money out of politics and bringing in proportional representation," added the Sierra Club in a media statement.
Weaver's role as kingmaker is contingent on a hung legislature with the Green Party holding the balance of power. The Liberals have 43 seats and the NDP 41, so either party would require Green support to pass legislation. But that minority situation is precarious because absentee ballots have yet to be counted. The Liberals could still emerge with a majority position, which would make Weaver's role far less pivotal.
Prominent environmentalist Tzeporah Berman is also urging Weaver to strike an accord with the NDP and not Premier Christy Clark.
"If there is a coalition between the Greens and the Liberals, it won't be about good policy and the issues. It will be about power and ego. And that would be such a disappointment — and dangerous for Weaver in the long-term, given the probable reaction from his base. I think he is smart enough to know that."
Berman added that Weaver himself told her that Clark could not be trusted on the climate change file, saying that the Green Party leader urged her not to accept Clark's invitation to sit on the premier's Climate Leadership Team in 2015, which produced a series of recommendations that were ignored by the government.
Berman said she would be surprised if Weaver opts to work with the BC Liberals.
"The man is a climate scientist," said Berman. "He has to prioritize climate and environmental issues. And Clark has absolutely refused to put in good climate policy. And he [Weaver] is the one who warned me not to trust her." (Weaver did not respond for a request for comment.)
"So I would be shocked and a lot of his base would be disappointed if that is what he decides to do," Berman continued. "And he knows this better than anyone: We don't have time to play around with climate change anymore."
Other observers say the idea of Weaver working with Clark is not so far-fetched despite the common ground between the Green and NDP platforms.
Kai Nagata, communications director for the Dogwood Initiative, an activist group, said that Clark is a non-ideological premier motivated by power and could be willing to accept key Green demands.
Nagata expects Clark and the BC Liberals to act on the growing demand for campaign finance reform. The voters want it, he said, "and the Liberals could give up corporate financing tomorrow and still have enough money to fight another election."
Nagata said that Clark's surprise election promise to close the B.C. coast to U.S. thermal coal exports shows she is capable of flexibility if it is politically advantageous.
Kinder Morgan is plagued by financial pressures and judicial challenges, said Nagata, so its pipeline expansion project may turn out not to be a major impediment to a Green-Liberal partnership.
Still, said Nagata, an accord between Weaver and Clark would feed the NDP's long-standing narrative about the Greens propping up the BC Liberals. And it would risk alienating the Green Party's environmentalist membership.
"Those Green members are not going to be happy if they see Weaver working to keep the BC Liberals in power. There is a real risk that their traditional base, from which they get most of their money and volunteer hours, could abandon them if they see Weaver compromising too much with the party in power."
University of B.C. political scientist David Moscrop similarly believes Clark is prepared to shift position on campaign finance reform — and could even call for a referendum on proportional referendum in the belief that such a vote would not succeed.
"It's down to the question of how badly does she want to govern and I think she wants to govern quite badly."
Moscrop, a supporter of proportional representation, is pessimistic about the prospects for its success in a referendum. He believes that Clark would probably set the threshold for any proportional representation referendum at 60 per cent — a percentage that would difficult to reach.
The premier would want the referendum to fail, added Moscrop, because the first-past-the-post system is essential for the success of BC Liberals, a coalition of people united in their opposition to the NDP. Proportional representation could lead to the BC Liberals splitting into different factions — and it would probably give the NDP and the Greens more power if seats are allocated in relation to popular vote support.
"But I don't think we are primed to win at either 60 or 50 per cent," said Moscrop. "I don't think the issue's salience is nearly high enough. And I think Clark probably knows it."