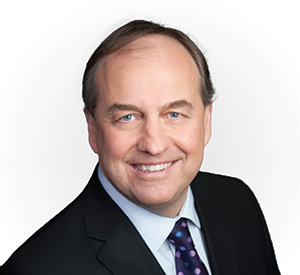 Of the 59 candidates chosen so far to run for the BC Green Party in the May provincial election, just 18 are women.
That works out to 31 per cent of the Green Party candidates chosen by March 17, well short of the 39 per cent of BC Liberal candidates and 48 per cent of NDP candidates who are women.
And while roughly three-quarters of NDP and Liberal candidates are white, about 90 per cent of Green candidates are.
Green Party leader Andrew Weaver denied the party lacks diversity in its candidates.
"That's simply not true," he said. "Talk to David Wong in Vancouver-Hastings and see what he says about that. Talk to Nicola Spurling out in Coquitlam and see what she says about that. It's just simply not true."
The full list of candidates is available on the Green Party's website.
Asked if the Green slate of candidates reflects B.C.'s population, Weaver said "It's reflective of the people who have decided to put their name forward to run as BC Green candidates. I haven't done those numbers, and frankly it's about who stands up and puts their name forward and who's best qualified to win the nomination."
Weaver criticized the NDP's equity policy. "Part of the downfall of the BC NDP is that they [have] ridiculous rules about who can and cannot apply to run as an MLA," he said. "In our case it's about trying to, you know, get whoever is interested, put them through a process, and who comes out of that is the winner."
He pointed to controversial NDP nomination contests in the Cowichan Valley, Skeena and Columbia River-Revelstoke constituencies. "It's quite ironic that a number of candidates have quit that party and joined our party as a direct consequence of the fact they have a process that's biased against... it's not actually a fair process, it's a biased process."
Under the NDP's equity policy, when NDP MLAs retire, the nomination contests to replace them are limited to women and people from other groups who have been under-represented in politics, including ethnic minorities and people with disabilities, said party spokesperson Jen Holmwood. The aim is to ensure candidates from under-represented groups are nominated in winnable ridings.
"We've been pretty successful," Holmwood said, noting that members voted at party conventions to adopt and keep the policy aimed at building diversity.
"I think what this did is put something in place where people felt there was more encouragement to run," she said. "They're more willing to step forward when they know they have more opportunity."
The result has been a slate of strong candidates, she said.
The NDP has not yet posted its list of candidates online, but an emailed list shows that out of 71 people nominated as of Thursday, 34 identify as women and 37 as men.
By Sunday afternoon, the NDP had added five more candidates, two of whom are women.
Of the 80 candidates named on the BC Liberal Party website, 31 are women and 49 are men.
There are 87 constituencies, so all three parties still have some candidates to be named. The election is scheduled for May 9 with the official campaign period beginning in just over three weeks.