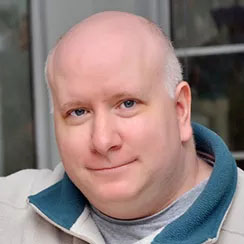 Christy Clark's wild accusations last week incorrectly alleging that BC Liberal Party computers had been hacked by the BC NDP reminded Linda Kayfish of the events that led to the death of her brother Roderick MacIsaac four years ago.
"Christy Clark hasn't learned anything here," Kayfish said in a phone interview. "I just think it's really sad that the leader of our province can go out and make accusations like this and think, 'that's okay'... I expect more from my leaders."
MacIsaac was fired in 2012 from a co-op student position in the Ministry of Health where he had been designing a way to evaluate an anti-smoking program championed by Clark. Government officials said at the time that he and others were fired following an investigation into alleged data breaches, conflicts of interest and contracting.
They also said the matter had been turned over to the RCMP, though the police later said no evidence had ever been submitted that would justify them investigating. Some of the fired employees were rehired and five wrongful dismissal and defamation lawsuits were settled out of court.
MacIsaac killed himself a few months after the firing, but before government officials had admitted the firings were a mistake.
Ombudsperson Jay Chalke is investigating what led to the firings and has said he will report his findings to the public before the May election. An earlier review by lawyer Marcia McNeil found she could not determine who had made the decision to fire the employees or why.
"I'm still waiting for answers," Kayfish said. "Nobody from the government reached out to me. Not one person."
Clark promised publicly to get to the bottom of what happened, but has not, she added.
Kayfish said she accepts that people and governments make mistakes, but that they should learn from them.
So she was upset last week when Clark responded to news that her BC Liberal Party had posted people's private information on its website by erroneously accusing the NDP of hacking the party's computers.
In media interviews, Clark failed to cite any evidence of hacking and stressed that computer hacking is a criminal activity. The premier later apologized to NDP leader John Horgan for the accusations in a voicemail message.
"I'm amazed she would even jump to those conclusions," Kayfish said. "It really is sad she would go out and accuse someone like that without having some details."
She said, "We've kind of come full circle. What she was doing last week is kind of what was going on four years ago... I think the people of B.C. deserve a lot better."
Kayfish wrote an email to Clark dated Feb. 15 drawing the comparison.
"Now I open my browser and read the news showing that you have learned nothing from the destruction your government has wrought on my family," she wrote. "Again you go making false accusations about fictional data breaches. Again you say it was unlawful and going to be reported to the authorities. But it turns out it was nothing of the sort."
She wrote she is still waiting for answers and accountability for what the government did to her brother and other fired researchers.
"It seems you and your government simply don't care how serious your slanders are or whose lives you might ruin. You just don't care. You continue to make irresponsible and damaging accusations."