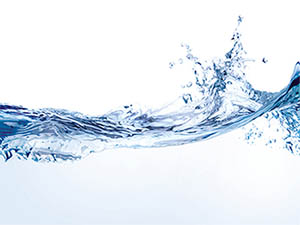 Water experts across the country have reacted with anger and surprise to the closure of one of the nation's most celebrated and effective water study programs at the University of Toronto's Munk School of Global Affairs.
For 15 years, the Program on Water Issues (POWI), directed by Adele Hurley, brought together the nation's best scientists and policy-makers to debate and report on the nation's hot button water issues in an independent, non-partisan forum.
The timely topics included oil sands water withdrawals from the Athabasca River, groundwater monitoring, climate change, the future of the Columbia River Treaty, and the impacts of hydraulic fracking on groundwater.
The program also played a pivotal role in helping to draft federal legislation in 2013 that banned bulk water exports, as well as an international agreement that prevented the diversion of water from the Great Lakes region.
But last month, the Program on Water Issues closed its doors after the Walter and Duncan Gordon Foundation, a private Toronto-based philanthropy, withdrew its funding. The decision to end the program ignores a recommendation from the foundation's outgoing director and CEO, Tom Axworthy, that funding remain in place for another year to give his replacement time to assess the program.
Hurley said in a phone interview that, "The current Munk School Director has never approached me about continued support for the Program on Water Issues. We've never had a conversation about options for continuing the program."
She also said that she has no idea why the Gordon Foundation stopped funding the program.
"I don't know why they decided not to continue to fund the program. I was never told. It received a good independent evaluation in 2015 and the outgoing president and CEO [Tom Axworthy] recommended it be continued."
In reply to a Tyee inquiry this week, Stephen Toope, director of the Munk School of Global Affairs, said in an email that Robert Pace, chair of the Gordon Foundation's board of directors, informed the Munk School that it would no longer fund the program in the spring of 2015.
Toope is the former president of the University of British Columbia and Pierre Elliot Trudeau Foundation.
Toope added that when the Gordon Foundation decided to discontinue POWI's funding, the Munk School wasn't in a position "to fund continuing research programmes," but that it was proud to have housed POWI.
He also said that he asked senior staff to coordinate director Hurley's departure two weeks ago and that she "did not request a meeting with me."
No reason given by foundation board chair
POWI was one of 35 programs, centres and institutes located at the Munk School, an academic facility seeded by revenue generated from gold mining and funds from the federal government and province of Ontario.
Sherry Campbell, the new president and CEO of the Gordon Foundation, did not give a reason for closing POWI.
She told The Tyee that after spending $4 million on the program over 15 years, the foundation's board of directors "decided not to renew our funding arrangement with the Munk School in support of POWI."
Campbell added that the board decision was made during meetings that took place in June and September of 2015 and not in the spring of that year, as reported by Toope.
Hurley has been a mover and shaker on water issues for years. As cofounder of the Canadian Coalition on Acid Rain, she worked on a successful campaign that brought about regulatory changes to the U.S. Clean Air Act, as well as policies that reduced acid rain-causing pollutants in Canada.
For her work on the protection of water she was awarded an Order of Canada and made a specially elected Fellow of the Royal Society of Canada.
"I'm really angry," said water ecologist David Schindler when he learned about the program's closure last week.
Schindler, Canada's pre-eminent scholar on water and a winner of the Stockholm Water Prize, described POWI as one of the few water policy institutions that wasn't "in the back pocket of industry, government or an environmental organization."
"Independent analysis in this country is rare and POWI delivered that," Schindler said. "Adele Hurley put the right information in a room where it could grab the attention of the right people and influence public policy. She made things happen."
A 2015 evaluation of the program by an independent consultant agreed with Schindler's assessment. The evaluation gave the program an excellent rating.
Program studied fracking impacts
But the program may have done its job too well and rattled corporate interests, suggested Schindler.
Robert Pace, who chairs the board of the Gordon Foundation, also serves as the chair of the Canadian National Railway, a major transporter of frac sand and fracked oil.
Frac sand, a documented health hazard that can damage the lungs of workers, is a key component of hydraulic fracturing. Companies inject fine silica into shale formations to keep fractures open so oil or gas can flow to the surface once a formation has been fracked.
In 2014 alone, CN made more than $300 million in revenues from the transportation of frac sand from Wisconsin to fracking zones across the continent. The transportation of unconventional oil, natural gas liquids and chemicals also generated more than $2 billion in revenue in 2014 for the company.
POWI, however, was among the first institutes to raise concerns about the sustainability of hydraulic fracturing (the blasting of water, chemicals and sand into the ground to crack open rock) with a 2010 research paper by Ben Parfitt entitled "Fracture Lines." That paper sparked debate and calls for moratoriums on fracking across the country.
POWI later devoted two more conferences to the technology, which scientific studies have repeatedly linked to groundwater contamination, methane leaks, seismic activity, public health issues and a history of regulatory neglect.
At a 2014 conference, for example, the nation's top hydrogeologist John Cherry revealed that not one jurisdiction had properly implemented long-term groundwater monitoring in geologies now being disturbed by the technology.
"I found no cases where rigorous groundwater monitoring has been done at any fracking pad. Exactly zero, not a single one. Anywhere, ever," Cherry said.
The Gordon Foundation said that Pace played no role in the decision to disband POWI. "I will note that the Chair [Robert Pace] does not vote on any matters before the Board, and the decision came nearly 6 months before POWI's symposium on fracking," said Campbell.
The last fracking symposium took place in 2016, and it was one of three separate POWI conferences on the technology dating back to 2010. The final conference examined the impacts of fracking for oil in Canada's permafrost.
Ralph Pentland, a former director of water planning and management for the federal government and an international consultant on water issues, lamented that Canada has now lost an independent voice on water issues.
"POWI took on difficult issues and became an opinion leader. POWI's conferences had a direct impact on public policy in a way no academic or NGO ever has," Pentland said.
The Gordon Foundation, a private charity whose motto is "Protecting Canada's Water. Empowering Canada's North," helped to establish POWI in 2001 to further collaborative dialogue on issues such as groundwater mapping and the prevention of bulk water transfers.
Owen Saunders, a water legal expert and former direction of the Canadian Institute of Resource Law at the University of Calgary, described the program's demise as a profound national loss.
"Adele Hurley strategically identified water issues in an anticipatory way and she brought people together from both sides to examine those issues. She identified people who can make change and engaged them. The program's loss is distressing to many who work in water policy."
Toope also denied that corporate pressure may have played a role in the program's demise.
"In the time that POWI has been housed at the Munk School, we have never received complaints or pressure from any external organizations or corporations related to POWI's research or work," Toope said.
Full disclosure: Many journalists including Andrew Nikiforuk, Ben Parfitt, Ed Struzik, David Israelson, and Graham Thomson have written research papers for POWI. A decade ago, Nikiforuk wrote two papers for POWI including the 2007 report, "On The Table: Water, Energy and North American Integration."