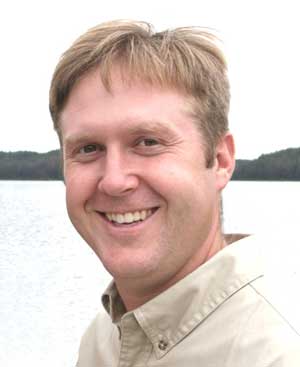 Nobody needed to tell Dan Brooks to "break a leg" after he triumphantly hopped on stage as the newly-minted leader of the B.C. Conservative Party on April 12 in the Executive Airport Plaza in Richmond.
He already did that a couple of years ago.
The Kamloops-based fishing and hunting guide from Vanderhoof paused from his acceptance speech to reveal something personal about a day in the backcountry, in 2011, that went horribly wrong. He recalled lying in the dirt, writhing in pain after a horse landed on his leg, when the thought occurred to him to go into politics.
He will need more than just luck to bring the party, which is not affiliated with the federal Conservatives and has no member in the legislature, out of the wilderness in 2017. Brooks beat Vancouver investment advisor Rick Peterson in the two-horse race to take over a party that was touted as a contender in 2012, but shut-out a year later in the election.
"For too long this province has been defined for voting for the lesser of two evils," Brooks told the crowd, conceding that the Conservatives have to be united and show they are fit to govern.
"We have to do more than they do... we are coming from way behind," he said in his acceptance speech. "You have an alternative, you have an option. You don't have to be stuck in this cycle of cynicism. You have somebody to vote for, not vote against."
Youthful energy for a vintage party
Vote counting took nearly 90 minutes longer than expected as the party used a complicated weighted system. Points were given for votes in each riding association equal to membership, but capped at 100. Each of the 85 ridings' percentages were added. Party president Tom Birch said he didn't have a copy of the results spreadsheet to share with a reporter the morning after.
While the wait increased for the 120 people in the cozy Westminster Ballroom, where the air conditioning was inadvertently shut off for a long stretch, delegates were informed that 1,152 votes had been cast. Eventually, when the official result was delivered, it was 1,165 votes cast, equalling 3,261 total points. Based on Conservative math, Brooks's 721 votes translated to 1,967 points. Peterson had 440 votes. Four ballots were spoiled.
While Brooks boasted 62 per cent support, the participation rate was much lower: only 28 per cent of the 4,100 party members voted on the mail-in ballot. Brooks's actual support is just under 18 per cent of the party.
Brooks couldn't shy away from the task at hand. What he does have is the luxury of youth -- at 38-years-old, the 2013 candidate in Nechako Lakes is younger than Premier Christy Clark, NDP leader Adrian Dix and his heir apparent, John Horgan. Brooks is nearly half the age of 72-year-old predecessor John Cummins. Cummins, a former MP from Richmond, wasn't seen in the ballroom, which was heavily comprised of delegates skewing to the long-retired, recently retired and very soon-to-be retired demographics.
Three-year fundraising marathon ahead
Cummins stepped down after the 2013 election disappointment. A year earlier, pollsters saw the election as a potential three-way race and the Liberals launched an attack ad campaign targeting Cummins. That didn't have any traction. Neither did the unite-the-right letter sent to the Conservatives from Liberal bagman Peter Brown in summer 2012. A vocal group in the party unsuccessfully sought a review of Cummins' leadership at the September 2012 convention. When their dump Cummins movement failed, several walked -- some of them directly into the Liberal fold.
Peterson, 59, was among those who stayed, and some insiders wanted him to take over from Cummins in fall 2012. But Cummins stubbornly held on and Peterson took on a senior organizing and fundraising role in 2013.
Brooks was first to throw his hat in the ring last fall. When Peterson followed, it set up an urban versus rural race. Peterson boasted endorsements from Cummins and former Conservative MP Darrel Stinson, plus the past four party presidents.
When Peterson declared his candidacy, he boldly predicted the Conservatives would overtake the Liberals in fundraising in 2017. Brooks's acceptance speech said 1,000 people giving $50 each would be more powerful than one donor writing a $50,000 cheque.
Building that campaign war chest was a theme of the day, as treasurer Yvonne Darcel showed a series of slides comparing the Conservatives to the Liberals, NDP and Greens. "The race begins today, it is a three-year marathon with a sprint to the finish line," Darcel said.
The party will need to build the leader's profile, grow its brand and articulate its vision. Money is needed.
It will be an uphill battle against the Liberal and NDP heavyweights, along with the strongly-branded Greens, she said. One chart Darcel showed indicated the January to May 2013 spending for the Liberals ($13.351 million) and NDP ($12.026 million) was exponentially more than the Conservatives ($848,000) and Greens ($526,000). Yet the Greens got a candidate elected in 2013, and the Conservatives didn't.
Campaign hobbled by smear
While the 2014 leadership convention was less fractious than the policy convention of 2012 in Langley, it was not without controversy.
The Brooks versus Peterson, rural versus urban contest got ugly before it got to Richmond. Two anonymously penned letters circulated to members wrongly accused Peterson of investment regulatory violations. A complaint was made to the Vancouver Police Department about a stolen membership list that may have been used by the perpetrator of the anti-Peterson smear.
Meanwhile, Jordan Shade, a Penticton publisher, swore an affidavit April 3 claiming Brooks asked him to be his media advisor and that Brooks told him "he had already won the party leadership" because of the smear campaign he was planning against Peterson. Brooks denied the allegation and said he may take legal action.
The body language in Richmond suggested there were wounds that would take time to heal. Brooks welcomed his wife and seven daughters to the stage after his win was announced. Though he and Peterson shook hands briefly, they did not share the "runner-up raising the winner's hand" photo opportunity that is customary at leadership conventions.
As the room cleared out, and after Brooks's speech called for unity, Peterson tried to downplay any rift. "No doubt, I'm supporting this man," he said.