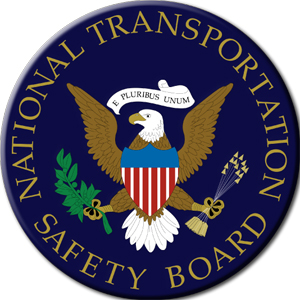 This is fourth and last in a series of articles taken directly from the U.S. government's investigation into the pipeline disaster near Marshall, Michigan, caused by a rupture in a pipeline owned and controlled by Calgary-based Enbridge. The spill of diluted bitumen from Alberta's oil sands caused more than $800 million in clean-up costs and fouled 38 miles of the Kalamazoo River system.
The Congressional Committee on Transportation and Infrastructure held a hearing on Sept. 15, 2010 to consider the effects of the Marshall spill and how Enbridge was dealing with them. What follows are primarily quotations from that Congressional evidence.
1. Enbridge to spill victims: sign this
In preparation for the hearing, the Committee prepared a Summary (Sept. 14, 2010) which outlined the facts. The final section of this Summary examined Enbridge's insistence that affected residents sign releases of liability and medical information in order to receive compensation:
Many residents interviewed by Committee staff stated that they were required by Enbridge to sign Full and Final Releases from Liability in order to be reimbursed for hotel accommodation and food. The releases discharged "Enbridge, its employees, agents, partners, directors, and officers and affiliated companies and their agents, partners, directors, and officers, from and against all liability, claims, actions, causes of action, costs, and expenses, including without limitation claims for personal injuries, property damage, that [the signer] ever had, has, or may have against Enbridge, whether known or unknown related to the incident."
Enbridge also provided air purifiers and air conditioners to residents in the red zone (an area designated for voluntary evacuation of residents) and other locations. Residents stated that they were required to sign liability releases in exchange for that assistance. Other residents stated they were required to sign releases upon filing a claim, prior to evaluation and approval of their claim.
In addition to the liability releases, residents seeking medial attention by contacting the Enbridge hotline were required to sign broad authorizations for release of medical information, which Enbridge claimed was required by the Health Insurance Portability and Accountability Act of 1996 (HIPPA)...
Residents were led to believe that to receive medical care, they had to sign the release.
There were also no limits on what Enbridge could do with the patients' information...
-- from U.S. House of Representatives Committee on Transportation and Infrastructure, Summary of Subject Matter, Sept. 14, 2010, pgs.16-17.
Curiously, the version of the Summary which is posted at the Congressional website was "prepared by Republican staff." It is much abridged (five pages instead of 20) and does not contain any of the information which is quoted above.
2. Inaccurate material safety data sheet
During the Hearing which was held the following day (Sept. 15/10), Rep. Mark Schauer (D- Michigan) wondered why Enbridge did not provide officials with material safety information which was specific to the discharged material:
Mr. Schauer. I do have another question. We understand that Enbridge provided the county with a material safety data sheet on heavy oil that provides... direct guidance for the purposes of emergency response and evacuation. Unfortunately, it is not the real material safety data sheet of what was in the line at that time. The real one, which we obtained, is much more descriptive of emergency response and recommends an immediate, mandatory 1,000-foot evacuation...
To have a generic material safety sheet is not helpful. This is... Cold Lake blend heavy oil, including naphthalene as a diluent. The material safety data sheet -- and we have it there; that is the real one, as opposed to the generic one -- requires mandatory evacuation for anyone within 1,000 feet.
So I think a disservice was done to Calhoun County and a disservice was done to the people that were affected.
-- from Hearing before the Committee on Transportation and Infrastructure, House of Representatives, Sept. 15, 2020, p. 73.
Tyee readers will recall that in Part 3 of this series, Enbridge supervisors decided that there was no need to contact police, despite this requirement of mandatory evacuation.
3. Testimony of CEO Pat Daniel
Enbridge CEO Pat Daniel was questioned by Rep. Mark Schauer. Here is part of their exchange:
Mr. Daniel. Mr. Chairman, Members of the Committee, thank you for the opportunity to discuss the rupture of Line 6B near Marshall, Michigan.
Mr. Chairman, from day one, I have personally apologized for the mess that we made in Marshall and Battle Creek. Since July 26, I have made it my personal mission to take full responsibility for cleaning up the spill and addressing all impacts on the environment and on individuals and businesses in Marshall, Battle Creek, and the surrounding area...
The people of Marshall and Battle Creek have been open, they have been understanding, and they have been warm, despite very difficult circumstances... They have treated Enbridge and our cleanup crews as neighbors, and we are doing everything possible to be a good neighbor in return. But nothing short of restoring the area to the satisfaction of regulators and to the community will be enough.
Thanks to the dedication of emergency crews and the 500 Michigan residents that we put to work, the spill was quickly contained and we are now well on our way to remediating it...
Mr. Schauer. [presiding.] Thank you, Mr. Daniel.
I remember when we first met -- I am sure you do, too -- was at the cafeteria at Marshall High School, and you asked me to hold you to the highest possible standard. And that is what I am doing.
I want to touch a little bit more on the question of 329 known defects. And I want to add to that -- well, these are additional known defects on top of the 329 that were unrepaired, such as that at milepost 608 in Marshall, south of Marshall. That didn't meet PHMSA's threshold.
We know that you had been operating under reduced pressure for a year while considering what to do about them. And we know that, 10 days before the incident occurred, your company had asked for an additional two and a half years to consider what to do. That doesn't give me great confidence.
And I hear your statements about safety being the number-one priority...
Mr. Schauer. I want to talk about claims for a minute. Has Enbridge established levels of compensation for certain claims? We have heard of inconvenience claims. Does Enbridge have some sort of set amount that they offer people for inconvenience of harming them due to the pipeline rupture? For example, in this kind of situation, this person would get this much, and in this kind of situation, they would get that much.
Do the amounts $210 and $105 mean anything to you?
Mr. Daniel. With regard to the latter part of your question, no...
Mr. Schauer. I will have you look at this quote from your spokesperson, Terri Larson. She has been in the newspapers a lot. "Enbridge was encouraging people most affected by the spill in the red zone to sign the full and final settlement release for $210 dollars per adult in the household and $105 per child."
I wonder if you can comment on her statement. That seems to be new information to you. Do you have knowledge of this?
Mr. Daniel. I am not aware of the level of those settlements, no.
Mr. Schauer. So do you think $210 per adult and $105 for a child is fair compensation?
Mr. Mr. Daniel. I don't think it would be fair for me to comment, not knowing the circumstance.
We have established what we think to be a very fair process with regard to claims. And it is very important, as you know, Congressman, as I have indicated before, that Enbridge feels that it should not be necessary to sue Enbridge to recover costs...
Mr. Schauer. I want to ask about the medical release forms... The reason I am asking it... It is not only an infringement on people's rights, but it is borderline fraudulent. The top line alone of your form -- it is very hard to read here -- says, "Authorization for release of medical records pursuant to 45 Code of Federal regulations (HIPAA)," leading people to believe that this is somehow required by Federal law. Every person we interviewed told us they thought they had to sign it -- we have heard that here -- in order to obtain care...
Mr. Schauer. So have you stopped the use of this form?
Mr. Mr. Daniel. I don't know that offhand. I can get back to you and confirm that.
Mr. Schauer. Well, and I also request -- and I think I requested this in writing -- that you rescind all of those that have been signed. Would you agree to do that?
Mr. Mr. Daniel. Yes.
Mr. Schauer. Thank you.
Just a couple of other questions. I am very concerned about the report of illegal aliens, undocumented workers, working on the site.
Now, your testimony talked about -- this was page five of your written testimony: "Our contractors are continually required to comply with all laws, and that includes that their workers are fully documented and qualified."
Now, if it was a newspaper report, maybe it is true, maybe it is not true. Even an online publication, maybe it is true, maybe it is not true. But there were reports of one of your subcontractors, Hallmark Industries, that works for one of your contractors, Garner, that, first of all, bused workers from Texas. And I will remind you the unemployment rate in Michigan is 13 per cent. And we have HAZMAT-trained workers and those that are prepared quickly to go through HAZWOPER certification.
So the first question -- you can answer or not -- is why your subcontractors are busing people up from Texas. And there are questions whether they actually were certified to do this work and whether they were provided to do the proper safety equipment.
But they fled back to Texas, loaded their buses, went back. You claim the contractor subsequently decided to terminate the contractor. These buses were raided by a sheriff in Texas, and, of those who ran, a number of them were caught. Forty-two of them were illegal aliens, undocumented workers.
So, you know, you are under oath. Is your written statement accurate?
Your spokesman, Terri Larson, has said that is what you do. You obviously don't. It is of grave concern to me.
Mr. Daniel. Contractors, Congressman, are bound to represent to us that they have complied with all laws. And when we heard of this -- and I heard of it probably the same way you did, through the media -- we approached our contractor, and they terminated the subcontractor. We had not hired the subcontractor directly; we had hired the contractor.
Mr. Schauer. Would you admit that you are responsible for all contractors working for you, contractors and subcontractors? Isn't that your obligation?
Mr. Daniel. We do require that all contractors represent to us that they have complied with all of our rules and regulations.
Mr. Schauer. It didn't work out very well. I contend you have an obligation, and you have an obligation to actually do it.
I want to go to the other release form that Chairman Oberstar and I wrote to you about and wrote the U.S. Attorney General. It is this release/full and final settlement form.
The first one I want to show you actually is signed by your vice president of finance, Mark Maki. It has been redacted. They were paid $206.40. And then at the bottom, note their addition. It says, "They" -- I am assuming that means your company -- "will not give me my money back. No longer in motel. Returning home without me doing this settlement. I don't agree with this."
Mr. Schauer. Now, both of these forms I have been talking about, this release of medical records and this liability waiver, have they been used for other accidents, other Enbridge spills?
Mr. Daniel. Not that I am aware of.
Mr. Schauer. OK. So you have 83 [spills] alone in the Lakehead system in the last eight years. So you are saying that this is new to Calhoun County.
Mr. Daniel. Congressman, this is by far the worst spill we have had in the history of this company, and, hence, it is unprecedented in our history.
Mr. Schauer. My concern is, you seem like a very nice person, but your words and your sentiments and the actions of your company just haven't matched up, from the July 15 testimony of your vice president about the impeccability of your leak-detection system, of your decisions about how to operate and maintain the pipeline itself, to how you have treated some of my constituents.
These are my neighbors. These are my neighbors.
-- from Hearing before the Committee on Transportation and Infrastructure, House of Representatives, Sept. 15, 2020, pgs. 74 - 87.
4. More on Enbridge release forms
CBS News worked with The Center for Public Integrity to examine Enbridge's practice of requiring local citizens to sign releases. This Public Integrity article provides additional details to this CBS News video (3:04) from 2010: