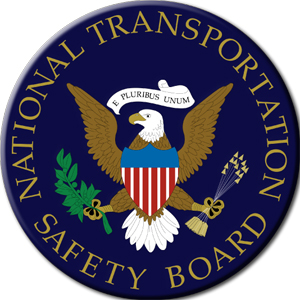 This is the second in a series of articles taken directly from the files of the U.S. National Transportation Safety Board's investigation into the pipeline disaster near Marshall, Michigan. Enbridge's Line 6b ruptured at 5:58 pm on Sunday, July 25, 2010, causing a catastrophic fouling of the Kalamazoo river system. That an oil spill of such magnitude was not formally identified as such for over 17 hours remains one of the more perplexing aspects of this incident.
1. Odor identification
The NTSB Report provides several reasons as to why it took so long for local citizens to identify that they had a major oil spill in their community:
At 8:56 p.m., Michigan Gas Utilities dispatched a senior service technician to respond to a residential report of natural gas odor. At 9:25 p.m. on July 25, a local resident called the Calhoun County 911 dispatch center and stated the following:
"I was just at the airport in Marshall and... there's a very, very, very strong odor, either natural gas or maybe crude oil or something, and because the wind's coming out of the north, you can smell it all the way up to the tanks, right across from where the airport's at, and then you can't smell it anymore."
-- from Final Report, p. 10
Firefighters were dispatched to investigate an outdoor odor in response to a 911 call received on the evening of July 25. The caller to 911 said that there was a strong odor of either natural gas or crude oil near the airport along 17 Mile Road. Firefighters searched the area with combustible gas indicators and examined nearby industrial business areas and two natural gas facilities on Division Drive. The firefighters were unfamiliar with the odors associated with crude oil and were unable to identify the source.
-- from Final Report, p. 103
A local firefighter who investigated the odor complaints (at around 10 pm, July 25) explained during his NTSB interview:
"My captain at that point says it smells like a crude smell. The [gas company] employee said it smells like number 6 crude is what he said. Truthfully, at that point, I just -- I removed that from my mind, because I didn't realize there was crude that ran through Marshall. So, I thought that it can't be crude. It must be something else... The odor still was not a gasoline smell. It was something totally different. It was an oil of some sort...
"So, at that point, we called -- my captain called the alarm office and let him know that we were going to clear. There was still this smell in the air of a petroleum based or a crude product in the air, but we could not find the source to that product."
-- from NTSB interview, p. 6-7.
This firefighter was an 11-year veteran in 2010 and grew up in the area, yet he was not aware that a crude oil pipeline existed nearby:
"You know, in hindsight, now I know there's crude that runs through our area. I didn't know that there was a crude line that ran through Marshall, and I have lived there all my life. I knew there was natural gas. I there's gasoline products I didn't know there was a crude line. So again, when they mentioned -- he mentioned, my chief or captain he mentioned crude, and [the gas company] employee says number 6 crude, which I don't even know today what that is... I wrote it off. Well, we don't have that. We have gasoline. We have natural gas. That's all I know of."
-- from NTSB interview, p. 12-13.
2. Emergency calls
During the first 17 hours of the spill, there were numerous reports regarding hydrocarbon odors which were made to 911 and to the local gas company. However, local officials apparently were unable piece these individual clues together in order recognize an increasingly persistent pattern.
The NTSB report explains:
Over the course of the 14 hours following the first call to report the outdoor odor, seven more calls to 911 reported strong natural gas or petroleum odors in the same area. The 911 operators repeatedly informed the callers that the fire department had been dispatched to investigate the issue, but the 911 operators did not contact the pipeline operator or advise the public of health and safety risks. The 911 operators never dispatched the fire department in response to the subsequent calls even though these calls occurred over several hours, indicating an ongoing problem.
The actions of both the first responders and the 911 operators are consistent with a phenomenon known as confirmation bias, in which decision makers search for evidence consistent with their theories or decisions, while discounting contradictory evidence. Although there was evidence available to the first responders that something other than natural gas was causing noticeable odors in the Marshall area, they discounted that evidence, largely because it contradicted their own findings of no natural gas in the area.
Similarly, the 911 operators, with the evidence from the first responders of no natural gas in the area, discounted subsequent calls regarding the strong odors in the Marshall area. Those calls were inconsistent with their own views that the problem causing the odors was either nonexistent or had been resolved.
Although Enbridge had provided training to emergency responders in the Marshall area in Feb. 2010, the firefighters' actions showed a lack of awareness of the nearby crude oil pipeline: they did not search along the Line 6B right-of-way, and they did not call Enbridge. The NTSB concludes that had the firefighters discovered the ruptured segment of Line 6B and called Enbridge, the two startups of the pipeline might not have occurred and the additional volume might not have been pumped.
-- from Final Report, p. 103-104
3. Training of first responders
"I've been in this department for 10 years. Now, I'm not an officer. I've been in this department for actually 11 years. And I don't know of a training or meeting regarding our pipeline in our area that I've ever -- I've never been around to one."
-- from NTSB interview, p. 13
The NTSB interview of a firefighter Captain (who investigated the odor complaints on July 25) explored the issue of collaboration between Enbridge and local first responders:
NTSB: Other than training exercise did you have any interaction with Enbridge for training or (indiscernible) --
Captain: No, I was training officer for years and I don't remember Enbridge inviting us out for anything. I know that once a year in the spring we get invited out for a gas line safety for the natural gas.
NTSB: ...you get invited each spring to a what kind of a --
Captain: Natural gas pipeline safety.
NTSB: Safety what? Dinner --
Captain: Yeah, it's always a dinner.
NTSB: Dinner? I always joke about that night. [The NTSB questioner at this point is an Enbridge supervisor who served on the NTSB investigating panel.]
Captain: They do a dinner and then a little --
NTSB: We call it rubber chicken dinners.
Captain: -- little training thing afterwards.
NTSB: Yeah.
-- from NTSB interview, pgs. 67 & 69.
Part of the explanation for the remarkable 17-hour delay in correctly diagnosing the problem lay in the fact that lifelong residents and veteran firefighters were unaware of the existence of a major crude oil pipeline in their neighbourhood. First responders in jurisdictions with hydrocarbon pipelines may wish to consider hydrocarbon "smell tests" as part of their regular training. The Marshall firefighter indicated that there may be a need for same during his interview:
"You know, we're -- I live in that area, and throughout the year, we're called out numerous times for odor investigations from the natural gas smell that's at those substations. But when we got there, you know, we've all been and smelled the smell of natural gas [sic]. It was not natural gas, and we indicated that to the [gas company] employee, and he agreed. And we all discussed what we thought it was. And I'd never smelled crude before. I just knew it smelled different. It was more of a petroleum-based. My captain, I don't know if he smelled crude, but he first mentioned oh, it smells like crude, and the [gas company] employee says it smells like number 6 is what he said."
-- from NTSB interview, p. 8.
4. Lack of public awareness
Regarding the issue of local awareness of pipelines, local residents' unawareness that a pipeline was located close to their homes was a major factor in the deadly gas explosion which occurred in San Bruno, California (which occurred six weeks after the Marshall spill). This pipeline was laid years during the late 1940s, long before the neighbourhood was developed. Many local residents said that they were not aware that they had purchased properties adjacent to a 30-inch natural gas pipeline.
According to the New York Times, local residents "for weeks" had reported smelling gas, and repair crews were regularly dispatched. As the NYT photos indicate, a residential neighbourhood is highly vulnerable when it is located close to a large gas line.
In both Marshall and San Bruno, if residents had been aware of the proximity of the large pipeline to their homes, and a full understanding of the implications of a leak, they would surely have responded differently to the early indications.
In both Marshall and San Bruno, even first responders lacked complete information. In San Bruno, local firefighters were not aware of the existence of the 30" pipe, as this NTSB document states:
Although the local fire department in San Bruno was aware of the PG&E natural gas system that traversed the city, it was not aware of the much larger [gas] transmission pipeline that ruptured in the accident. The lack of information about components of a pipeline system can put emergency responders at greater risk and reduce the effectiveness of the response.
The NTSB is concerned that this lack of information is not unique to San Bruno... The NTSB also discovered that for a period of 16 minutes following the rupture of the pipeline in San Bruno, the local 911 emergency call center was not notified by PG&E...
-- from NTSB press release. June 8, 2011, SB-11-15.
5. Officials and public require 'actionable knowledge'
[The Marshall] accident showed that emergency officials and the public lacked actionable knowledge.
Public knowledge of pipeline locations and the hazards associated with the materials transported is critical for successful recognition and reporting of releases, as well as the safe response to pipeline ruptures. The transportation of hazardous materials by pipeline is unlike hazardous materials transportation by railroad or highway because a pipeline is a permanent fixture. A pipeline presents a unique challenge to awareness because it is often buried. When pipeline releases occur, a properly educated public can be the first to recognize and report the emergency.
-- NTSB Final Report, p.103-104
Read part one in this series here. Later this week: More findings about why reporting of the spill was delayed so long.