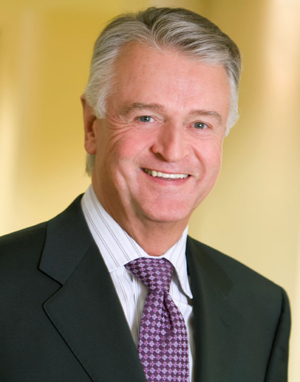 Just months after Enbridge caused the costliest onshore pipeline spill in U.S. history, the board of directors for Calgary-based Enbridge rewarded senior executives with pay raises in 2010.
According to Enbridge's 2011 "management information circular" the company's 12 directors voted to raise their own annual retainers by $30,000 and increased compensation for CEO and president Patrick Daniel from $6 million to $8.1 million in 2010.
Stephen J. Wouri, president of liquid pipelines, also saw his income increase from $1.9 million to $2.7 million in 2010. In fact all executives received substantial raises.
Earlier in 2010, on July 25, an Enbridge pipeline carrying diluted bitumen ruptured, pouring the toxic mixture for 17 hours into the Kalamazoo River near Marshall township in Michigan. The two-year clean-up has cost $800 million.
"The Marshall incident was factored into the 2010 short-term incentive awards for all of the named executives," said the circular.
A year after the disaster the Enbridge board again upped compensation for five senior executives under a short term incentive program that increased their pay by "$4,571,730 including $2,396,000 to the president and chief executive officer." The company says that it has a "pay for performance philosophy."
'Failure' by Enbridge management cited by US investigators
An investigation of the July 2010 spill released Tuesday by the US National Transportation Safety Board (NTSB) found that corporate neglect fueled by a "culture of deviance" on safety issues at Enbridge caused an "organizational accident" that was preventable.
The NTSB, an independent federal agency that studies the causes of accidents, said that weak and underfunded pipeline regulators played a role in the spill too.
The company's response to the pipeline rupture from the control room to spill containment was so chaotic and unfocused that the NTSB chair Deborah Hersman compared Enbridge's negligence to the bungling of the Keystone Cops.
The NTSB findings, which listed scores of deficiencies in management, pipeline safety, public awareness and spill containment, directly contradict company claims that Enbridge puts safety as opposed to growth and profits first in its extensive pipeline operations.
A synopsis of the NTSB (the final report will be released later this summer) found that Enbridge "failed to ensure that all control center staff had adequate knowledge, skills, and abilities to recognize and address pipeline leaks."
Moreover, "Enbridge's failure to exercise effective oversight of pipeline integrity and control center operations, implement an effective public awareness program, and implement an adequate post accident response were organizational failures that resulted in the accident and increased its severity."
The spill released more than 20,000 of hazardous diluted bitumen into wetlands and the Kalamazoo River, contaminated 38 miles of the river and forcing the evacuation of hundreds of people for health reasons. Enbridge eventually bought 160 riverfront homes due to property damage.
No one punished yet at Enbridge
The company has had difficulty acknowledging that the Line 6B ruptured diluted tar sands bitumen instead of refined oil. Because the heavy sour crude came from Cold Lake and not Fort McMurray, "it is not typically associated with oil sands crude," explained a company e-mail to queries from Inside Climate News, which ran an in-depth series on the spill.
Yet as Inside Climate News noted, industry, government and scientists all recognize Cold Lake as just one of three major deposits of bitumen. Even Environment Canada defines Cold Lake heavy crude as bitumen with an API gravity of 9.8. In addition U.S. regulators describe diluted bitumen as a "Class 3 flammable hazardous material" with toxic constituents including benzene and hydrogen sulfide.
The NTSB estimates that cleaning up diluted bitumen costs nearly five times more than conventional crude spill because it sinks to river bottoms and does not float.
Enbridge states that its board of directors is responsible for overseeing risk and risk assessment process, including "seeking assurance that our internal control systems and management information systems are in place and operating effectively." Three Canadian banks, RBC, TD and Bank of Scotia, are major shareholders in the company.
To date no executive or employee has been reprimanded or punished for their role in the costliest pipeline spill in U.S. history.
The U.S. Pipeline and Hazardous Materials Safety Administration says that Enbridge now faces a record $3.7 million fine for violating two dozen regulations during the Michigan spill.
NTSB chair Deborah Hersman does not regard the fine as adequate or even consequential given the scale of the accident and its record $800-million cost.
Daniel was 'CEO of Year' as stocks rose
In a press release Enbridge says that it will not respond to the NTSB findings until it sees the final report.
"We believe that the experienced personnel involved in the decisions made at the time of the release were trying to do the right thing. As with most such incidents, a series of unfortunate events and circumstances resulted in an outcome no one wanted," said CEO Daniel in a press release.
"Safety has always been core to our operations," added Stephen J. Wuori, president of liquids pipelines, who received one of the biggest raises at the firm after the 2010 spill. "Our intent from the beginning of this incident has been to learn from it so we can prevent it from happening again, and to also share what we have learned with other pipeline operators."
Back on Sept. 10, 2010, in testimony to the U.S. Congress, Wuori claimed, "By next week, we will have completed the bulk of the clean up" on the Michigan spill.
The clean-up, however, continued for 23 months and submerged bitumen still remains in the river.
While that clean-up continued and millions of dollars in pay raises flowed to top Enbridge executives, the biggest recipient, Daniel, was named Canada's 2011 "Outstanding CEO of the Year," an honour bestowed by the executive search firm Caldwell Partners. A Financial Post article explained the choice by saying Daniel "has been leading the charge to fix the environmental and public relations fallout of a major oil pipeline rupture in Michigan, and steering a controversial proposal to build a $5.5-billion pipeline, Northern Gateway, that will ship oil from Alberta's oil sands to the British Columbia coast, where it will be loaded on large tankers bound for Asia. If that wasn't enough to handle, Daniel also ignited a heated discussion on the need for a national energy strategy, including the development of new markets for Canadian energy.
"The result of all that work has pushed Enbridge's high-yield stock upward by 54 per cent in the two years ended Sept. 23, 2011," the Financial Post reported.
In Feb. 2012, Daniel said he intends to retire by the end of the year.