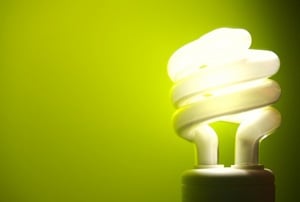 When New Democratic Party MLA Jagrup Brar committed to living a month on a welfare-level income, it was a reminder that poverty is in some ways a math problem.
As single employable welfare recipients do, Brar will have $610 to spend in January. Of that, $375 is immediately earmarked for shelter, leaving him $235 for everything else.
If he were to spend it only on food, he would have to eat for $7.80 a day, or $2.60 per meal. And what about everything else? By his own calculation, he'll have to eat on $4 a day.
There is, of course, unlikely to be anything left for a holiday. Even the walk-on ferry fare to get to Saltspring Island would mean a significant sacrifice.
Raising the question of holidays for the poor may appear ridiculous. When it was first raised to me, nearly a decade ago, I found it easy to dismiss. A vacation seemed a low priority compared to shelter, food, clothing, transportation, toothpaste and the other basics many people struggle to afford.
But the Victoria anti-poverty activist and guaranteed livable income advocate who raised it had a point worth making. Several actually.
Who deserves a break today?
For one thing, we live in an affluent country, where most of the wealth comes from publicly owned natural resources. How and to what degree we share that wealth is a matter of policies and priorities. There are decisions to be made on the fees we charge to exploit those resources, the taxes to lay on profits and incomes, and how to spend or share that money.
If it were a priority, through the government, we could make the lives of people at the bottom of the income scale significantly more comfortable.
That taking a holiday is part of a comfortable life is unlikely to be disputed. There are health benefits to getting away and letting go of stress that are more than just the stuff of marketing.
That's true for the busy executive who takes a restorative week out for yoga and Mai Tais on the beach in Hawaii. But it would also be true for a long-term welfare recipient who has had the grind of getting by on a few dollars a day.
And while the government would like welfare to be a temporary thing, a short period of support until a person can find a job or otherwise look after him- or herself, in reality for many, it is long-term. This is clearly the case for people classified as disabled or having permanent barriers to employment, but it also holds for many the government considers employable.
While Brar will have a month on a welfare income, for many individuals and families, the grind goes on for years.
Benefits to individual, society
There is also value in being away from home. As a Malaysian travel website puts it, "Going on a holiday makes you see a different perspective of life."
Ironically, it was part of a pitch that tried to play their own local poverty as a draw: "If you go to third world countries, you will see people who are less fortunate from you and make you appreciate your life even more."
That might or might not be the case for a traveler used to living on welfare, though they would likely find their limited dollars go further in Bangladesh, for example, than they do in Burnaby. And having had the good fortune to visit Malaysia, as well as poorer countries like Honduras and Uganda, I'd suggest it's just as easy to be hit with that perspective by visiting Vancouver's Downtown Eastside or reserves within bicycle riding distance of downtown Victoria.
That there is value in gaining exposure to different people, cultures, food and ways of doing things is less debatable.
It is also a chance to pause and think about where one is at in life, and to consider the future. For someone thinking about going back to school, looking for work or becoming self-sufficient, a well-timed break from routine could be invaluable.
That would be good for not just the individual, but as time went on for the society at large.
Versailles, Vegas or Vernon
The government, of course, is unlikely to make it possible for legions of welfare recipients to jet off to Versailles or even Vegas anytime soon, though encouraging trips to say Vernon would have the added benefit of boosting the provincial economy.
Premier Christy Clark made clear during a recent appearance on Voice of B.C. that even raising the basic welfare rates -- which have been stagnant since 2007 -- is out of the question.
"We are not in a position right now to be able to add big increases to things like welfare rates... Partly because of the state of the economy, and partly because of the state of our finances in the province, we have to be responsible," she said.
In a following column, Vaughn Palmer, who hosted that show, argued an NDP government is unlikely to raise welfare rates either, based on their experience in the 1990s.
Making welfare more comfortable is, of course, radically different from how things are now. The system is designed to be uncomfortable, which is seen as a way to move people off welfare and into the workforce. The idea is that even a minimum wage job should be more attractive than receiving the help the state is prepared to provide.
But with little chance of hitting full employment, surely it makes sense to acknowledge not everyone will find work and that some will be dependent on the government for long periods of times.
Advocating that they get a holiday once in a while is a reminder that it's possible to demand more and that we can do better, even if in the end it just means a rate increase. Who knows, it's an argument that just might find empathy in the finer yoga clubs of West Vancouver, and the coffee shops of Kitsilano.