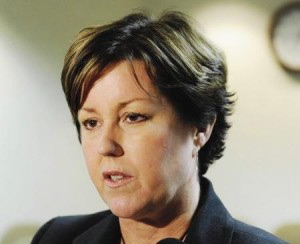 To the relief of many parents, the report from the Vancouver School Board's superintendent recommends the board hold off on closing any schools until March 2012. But although three Vision Vancouver trustees support this move, others are eyeing the decision with suspicion over what will be cut instead.
The Administrative Report: Public Consultation on School Closures and Recommendations to the Vancouver Board of Education, compiled by Superintendent Steve Cardwell and district staff, recommends the Vancouver School Board (VSB) not only keep all of its schools open for over a year, but use the extra space in schools for daycares and other community services.
The report's release coincided with a press conference held by three Vision Vancouver trustees who reached a similar conclusion after the school closure consultations, but wanted to wait for the report's release before they made their announcement.
"We heard very clearly from our community, our parents, our students, that school closures are not the answer to the financial challenges that we're currently facing," Patti Bacchus, chair of the VSB, told the media during a press conference earlier today. Fellow Vision trustees Ken Clement and Mike Lombardi were in attendance, but Vision Trustee Sharon Gregson was not because of conflict of interest with her employer.
"We have listened very hard, we considered the feedback, and we will be going forward voting not to close those schools."
The board needs to cut over $17 million from its budget and was considering the closure of five schools in the city's east end: Carleton Elementary, Champlain Heights Annex, MacDonald Elementary, McBride Annex, and Queen Alexandra Elementary.
If we don't cut there, then where?
Despite the support of three trustees and the superintendent, the report still has to be voted on by the rest of the board on Dec. 14 before the decision is final. Though he does not yet know how he will vote, NPA Trustee Ken Denike is disappointed with the report, saying it does not address the issues of operating half-empty schools and others that are overcrowded.
"I think it's a very poor management decision on the part of the staff to bring that set of recommendations forward," he told The Tyee. "Where are they going to do the cuts then? Where is their priority to do the cuts? Is it cutting teachers and support staff and programs in other parts of the city?"
Bacchus says the trustees were honest with parents that if schools weren't closed, programs may have to be cut. She said school closures could also be looked at again as early as next spring, when she predicts they will need to cut another $10 million from their budget.
"Despite our very bleak power points explaining the kinds of financial predicaments that we're in -- they were pretty gloomy meetings -- the voice that came back very strongly is 'it doesn't matter, don't close the schools, there are too many costs associated with that beyond just what's on your budget pages'," she says, adding a predicted enrolment increase in the future, in addition to the introduction of the pre-kindergarten program in the next few years, means they will need these schools.
"If we close the space down now, we're in a position of having to open it again in a couple of years. We could actually be financially further behind than if we close now."
Both the Vision trustees and the superintendent's report recommend the City of Vancouver and the VSB work together to provide community programming in school spaces, especially childcare spaces, which they are considering offering at no cost to the provider.
"We are one of the largest providers of space for childcare supports, we do rent out space, but one of the issues we hear from the providers is it's very hard financially for some of these daycares to survive," says Bacchus.
"(The City) supports many other programs and agencies that rent space in other buildings that may be possible to consider moving in. We're also going to look at the potential for shared services."
More funding still needed
Despite past tensions, Bacchus says the board is also eager to work with the provincial government. In the brief period of time George Abbott held the ministry, Bacchus says he agreed that more clarity was required on the future of the pre-kindergarten program, which she says the board had continually asked of Margaret MacDiarmid when she was minister. Now that MacDiarmid is back, Bacchus says she is looking to work with the government in planning for the future, but also for more funding.
For her part, MacDiarmid says the decision to close schools or not is a local one, but the cost of operating schools not running at capacity can be prohibitively high, and she worries the quality of education will suffer if cuts are made to programs instead. She denies, however, that the government needs to increase funding for education.
"If you look at what the province has been able to do, we've increased funding every single year. Not only did we increase funding this year, but we've also started up full day kindergarten, which really has gone just fabulously well," she told The Tyee.
"But we can't do everything, there's only one taxpayer, and for every further dollar we put into education, it's either increase taxes for somebody, or it's a service we want to provide somewhere else. So we've tried to take a balanced approach and increase funding, but there's a level beyond which we can't go at this point."
'We got $600 million for BC Place'
The Alliance of Parents and Partners to Lobby for Education in British Columbia, or APPLE BC, held their own mini-press conference after Vision, where they disagreed with MacDiarmid's stance on funding. They argue 191 schools have been closed in B.C. since the Liberals came to power, and by the 2012-13 school year, the Vancouver district alone will have accrued a $90 million budget shortfall under their leadership.
"This has to be front and centre for the B.C. Liberal leadership debates. We have between now and February to get them to change Campbell's budget and Campbell's cuts to our most vulnerable children," says APPLE BC member Scott Clark.
"We got $600 million for B.C. Place. We've got untold millions of dollars for roads and transportation. If the government makes it a priority, which is our children and our future, then they can find the money."