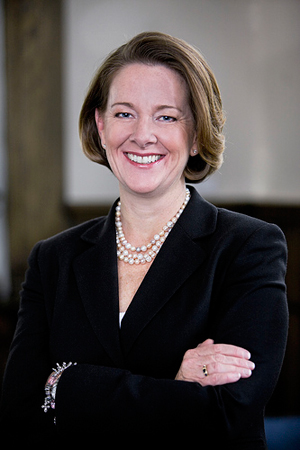 "The bottom line for British Columbians is that pipelines are risky -- you can't produce a safe system, you can only produce a less risky system. There is no leak proof system." -- Professor Sean Kheraj
Alberta Premier Alison Redford says oil pipelines are environmentally safe, with any spills an easily dealt with unusual occurrence.
That's what Redford claimed after a Plains Midstream Canada pipeline ruptured, spilling up to 475,000 litres of crude oil into the Red Deer River near Sundre on June 7.
"It's actually an exception, if you think that we have hundreds of thousands of kilometres of pipelines across this province. There has been a leak and it has been contained," Redford said.
"We have pipelines that criss-cross this province that are intact and work," she added. Redford's comments may give false comfort as B.C. considers the proposed Enbridge Northern Gateway pipeline and twinning Kinder Morgan's existing pipeline -- false because Alberta's actual pipeline spills record is atrocious.
It's something a so far undecided B.C. Premier Christy Clark better consider.
Between 1990 and 2010 there were 6,416 Alberta pipeline failures that released liquid hydrocarbons, according to Sean Kheraj's research using publicly available documents.
Kheraj is an assistant professor of history at Toronto's York University who is doing something surprisingly unusual -- determining the frequency and severity of pipeline oil spills in Alberta and Canada.
In an interview Sunday, Kheraj said we should be concerned about "an inevitable pipeline rupture" based on Alberta's own record and "few if any benefits for B.C."
A crude spill every 18 days
Between 1990 and 2005, there were 4,769 pipeline releases of liquid hydrocarbons on the province's 370,000 kilometers of pipelines, Kheraj says and between 2006 and 2010, there were 1,647 pipeline failures.
In 2010 alone there were 20 crude oil pipeline failures and 241 "multi-phase" pipeline failures -- meaning those carrying both crude oil and gas.
That means a crude oil spill every 18 days and a multi-phase spill every 1.4 days, says Kheraj, who specializes in environmental history.
And these pipeline failures are not drop in the bucket spills.
Kheraj roughly calculates that from 2006 to 2010, Alberta's pipeline network spilled a "staggering" 174,213 barrels of oil or 27,700 cubic metres (1 cubic metre = 1,000 litres).
Despite Alberta's constant flow of leaked oil and other hydrocarbons, the provincial government continues to maintain everything is just peachy.
After Alberta's biggest crude oil spill in over 35 years, a massive 28,000 barrels spewed out near Little Buffalo in April 2011, then-environment minister Rob Renner dismissed worries.
"Sure there are incidents from time to time, but I would put our record up against any other," Renner said at the time.
That despite the Little Buffalo spill being even bigger than the more publicized Enbridge oil spill into the 2010 Kalamazoo River in Michigan where Enbridge, where the company was compared by U.S. government regulators to the incompetent slapstick silent movie characters the Keystone Kops.
Albertans demanding change
But now even some Albertans are rejecting constant government assurances.
Last month 54 different groups -- from environmentalists to landowners to First Nations to unions -- signed an open letter to Redford calling for an independent review of pipeline safety
"If we don't have tough regulations in place making sure that our pipelines are very safe, then people are not going to accept pipelines coming through their territories," said Bill Moore-Kilgannon of Public Interest Alberta.
By comparison to Alberta's extensive pipeline system, inter-provincial pipelines across Canada are much shorter in total length -- bout 15,000 kilometres.
But they leak with regularity too.
Kheraj says National Energy Board statistics show there were 427 liquid hydrocarbon spills between 2000 and 2009 that dumped 63,930 barrels or 10,164 cubic metres into the environment, with pipeline corrosion being the primary cause.
With all that oily mess polluting rivers, streams, lakes and fields, you might think that Alberta is a world expert on the effects of oil spills -- Kheraj says you would be wrong.
The exception is the rule
"What has been the long term impact of pipeline spills on the environment in Alberta? That research hasn't been done," Kheraj said. "Even on some of the most recent spills, we don't have a lot of data on the long term environmental impact."
So Alberta's record shows frequent pipeline failures that spew copious amounts of oil into the environment with no significant analysis of the damage -- and they want British Columbia to accept massive new pipelines across pristine wilderness?
And then ship that oil for export to China in tankers down B.C.'s dangerous and ecologically sensitive coast?
No thanks Premier Redford. Alberta's experience shows that what you call an "exception" of pipeline ruptures looks more like the rule.