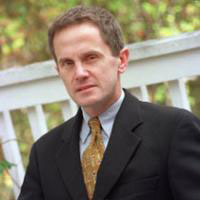 "Secrecy feeds distrust and dishonesty. Openness builds trust and integrity." -- Gordon Campbell, 1998
The man who has been responsible for ensuring that the provincial government fulfills Freedom of Information requests since 1999 is now deputy attorney general for the B.C. Liberal administration.
David Loukidelis will go from being the independent appointee responsible for ensuring openness and transparency in a government that flagrantly violates FOI rules to being one of the top bureaucrats assigned to keeping documents secret from the media and the public.
And that is seriously wrong in at least four ways.
Reason 1: Reversing roles
Loukidelis has an admirable record as information and privacy commissioner, including fighting B.C. Liberal government funding cuts that have reduced citizen and media access to information that should be readily available.
But the government should not have offered him the deputy attorney general's position, nor should he have taken it.
Reason 2: Railgate optics
What's more, Loukidelis takes over as the senior administrator responsible for dealing with FOI and other requests for government documents in the B.C. Legislature Raid case -- a disquieting prospect given that he has been ultimately responsible for FOI requests previously made by defence lawyers for David Basi, Bob Virk and Aneal Basi -- who face serious corruption charges.
Who recruited Loukidelis? The former deputy attorney general Allan Seckel, who is now Campbell's own deputy minister.
Reason 3: FOI office shutdown
And the government neglected -- through either sheer stupidity or malicious intent -- to appoint an acting commissioner until Monday afternoon, forcing the entire FOI office to bring all its activities to a halt until then.
You decide which -- because commission executive direct Mary Carlson was forced to write an urgent letter to B.C. Speaker Bill Barisoff Friday after an earlier letter to Premier Gordon Campbell went unanswered.
Only when media attention was focused on the lack of an acting commissioner did the government belatedly appoint B.C.'s conflict of interest commissioner Paul Fraser to temporarily fill in.
Reason 4: A dangerously slippery precedent
But here's what's most important of all. If the FOI commissioner can suddenly take a job in the B.C. government without any restriction, how can the public trust the next person who gets that job won't do the same thing?
And that means the next FOI commissioner may well be a lot more cooperative with the government than their position demands -- in order to seek another and potentially more lucrative job in government afterwards.
Loukidelis is an honourable public servant, and I believe he will continue to act in that manner in his new position.
But let's be clear. He reports directly to both attorney general Mike de Jong and Campbell; he is an Order In Council appointee and can be dismissed without cause at any time.
Anyone who serves as the independent FOI commissioner should be disqualified from subsequently serving in a government position to ensure that the integrity of the office is unquestionable.
As someone who has filed dozens of FOI requests, including several appeals to the commissioner when FOI documents were withheld unfairly and unnecessarily to prevent government embarrassment, I know this government is the most secretive in the country.
Now Loukidelis, the man who often bravely attempted to force Campbell to live up to his own promise that the B.C. government would be the most "open and transparent" in Canada, is part of that same administration that seriously weakened FOI legislation while slashing the commissioner's budget to further hurt access. And that is beyond regrettable.