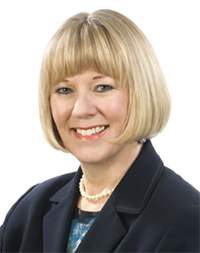 An incumbent BC Liberal MLA in Port Moody-Coquitlam took what was a tight but uneventful race and kicked it up a notch Thursday evening.
Linda Reimer, who won the riding by just 437 votes to oust the BC NDP's Joe Trasolini in 2013, stirred up the crowd at an all-candidates debate at Port Moody city hall when she said she supported privatization of health care in some areas.
"I do support the privatization to a certain extent of our health care system," Reimer said as she began to talk about her own private surgery.
Some in the crowd gasped at the comment.
"I do support some choice for those who are able to afford it," she continued to mild applause from one corner of the room.
Meanwhile, NDP rival candidate Rick Glumac was quick to jump on the comment.
"That right there… if there's no other reason to not vote Liberal, that's it right there," he said, interrupted by applause. "Because that is frightening."
Former NDP health critic Judy Darcy described the comments as worrisome, accusing the Liberals of privatizing health care more than any other province and having nothing but long wait times to show for it.
"They claim to be the defenders of public health care and yet, when a candidate in an unscripted moment gets asked a question, their true colours come out," she said.
Darcy said worse yet was Liberal leader Christy Clark's answer to a question about Reimer's comments at a campaign stop near Williams Lake Friday morning.
Clark said Reimer's comments referred to the private services already in place in the province, and said that it was under the NDP 20 years ago that such private clinics opened.
But Darcy insists the writing is on the wall for further privatization under Clark.
"I have no doubt that if Christy Clark is elected, she plans to make it easier for her rich friends to jump the queue while ordinary British Columbians languish in pain," she said. "It's unconscionable."
In 2013, Reimer won Port Moody-Coquitlam by just 437 votes, defeating former Port Moody mayor and NDP incumbent Trasolini.
Once a riding dominated by single-family homes and blue-collar families, it has exploded in the last 20 years and now features plenty of high rises, small business, new schools and a SkyTrain going through the centre of it all.
Port Moody is also where Clark got her start as an MLA in 1996.
Prior to the debate last night, Reimer told The Tyee she expected the riding would once again come down to the wire.
"It's going to be a tight race," she said. "We've had tremendous growth because people desire to come to B.C. That creates challenges, but it also creates opportunities."
Reimer said jobs and housing affordability are the two issues heard often on the doorsteps of the region.
She recognized the approval of the expansion of the Kinder Morgan pipeline is a concern, but said there are also many people in the area who support it.
NDP candidate Glumac said his track record as a city councillor can help him in the region. But he said there are issues in the community that must be addressed, such as Eagle Ridge Hospital.
Glumac said many people in the riding tell him they intend to vote NDP for the first time, citing concerns about health care and education.
Green candidate Don Barthel said Kinder Morgan is a big issue for him, saying there are an "overwhelming" number of voters who see the issue as a top priority.
Barthel said more than 50 per cent of those he has spoken to on the street and on doorsteps so far see the pipeline as their biggest concern.