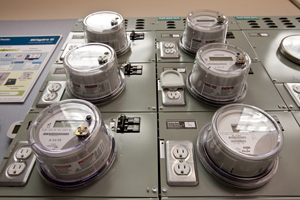 A lawyer with an advocacy group working to make BC Hydro fees more affordable for people with low incomes welcomed an announcement that the utility will allow customers to spread paying their winter bills over a six-month period.
"It's a great step," said Erin Pritchard, a staff lawyer with the B.C. Public Interest Advocacy Centre. "More flexible payment options are something we support, but as part of a comprehensive suite of measures that would recognize ongoing bill affordability issues for low-income customers."
BC Hydro this week announced it is aiming to help people who may receive higher than normal bills due to high electricity consumption during what's been a colder than normal winter. The policy will allow residential customers to even out payment of their winter bills by spreading them over the six months from Dec. 1 to March 31.
The announcement quoted president and CEO Jessica McDonald saying, "We recognize that some customers may need the option to manage the costs over a longer period of time. This program allows them to do that."
BC PIAC has been representing seven seniors' and anti-poverty groups to provide input to the B.C. Utilities Commission on BC Hydro's ongoing 2015 rate design application. The groups want the commission to order various measures to help low-income BC Hydro customers, including a lower rate for the first 400 kilowatt hours of electricity they use each month and a crisis intervention fund for low-income rate payers facing disconnection.
Pritchard said those kinds of measures, which BC Hydro and the provincial government have opposed, are still needed and she is expecting a BCUC ruling within a couple months. Even if they spread out their winter payments, "People with very low incomes may never be able to catch up," she said.
Many people struggle to pay their bills, she said, noting that BC Hydro rates have been escalating much faster than the minimum wage has increased and welfare support rates have been stagnant for a decade.
According to a document BC PIAC filed with the BCUC, BC Hydro rates have risen 51 per cent since 2005 and are projected to increase by another 30 per cent by 2023.
The NDP opposition's critic for BC Hydro, Adrian Dix, said he agrees with giving people more time to pay their winter hydro bills.
"This is an admission by the Liberals of the impact of their disastrous energy policy," said Dix. "Really what we're talking about is the impact of Hydro rate increases."
Citing a Tyee story about how disconnections from BC Hydro spiked after 2013, Dix said, "People are struggling because of rate increases."