The pharmaceutical company at the centre of recent media stories about federal cash-for-access fundraisers was the lead sponsor of the British Columbia Liberal party's 2016 convention this past weekend.
Apotex, a generic drug company based in Toronto, was listed in large type at the top of a poster naming convention "partners" in the lobby at the Westin Bayshore in Vancouver during the BC Liberal convention.
"I think it says our political party is working hard to raise money from private sources," Premier Christy Clark said. "We don't believe that political parties should have to take money from tax dollars in order to be able to run elections. That's what they're doing and talking about doing in other provinces, and I just don't believe that."
A party communication person did not respond Sunday afternoon to an email asking how much Apotex contributed to the party for the convention.
Clark said the convention sponsorship is appropriate because people want their tax dollars spent on health care and education, not "going into the pockets of political parties."
There are no limits to how much corporations and unions can contribute to political parties in B.C., though the issue has been much discussed in recent months.
Earlier this year, the Globe and Mail revealed details of exclusive, high-priced Liberal fundraisers attended by Clark, along with the fact that Clark was receiving a stipend from the party.
The Apotex sponsorship is another example of why B.C. needs significant campaign finance reform, said NDP MLA Mike Farnworth, who was at the convention as an observer Sunday.
"We have made it a key part of our platform that we are going to do away with corporate and union donations," he said. "It's just as clear this government has no intention of campaign finance reform in any way, shape or form."
People paying $25,000 to sit next to the premier at a fundraising dinner aren't doing it for the scintillating conversation, Farnworth said. "I think that's been very much one of the problems with this government," he said. "It's been about pay-to-play."
In a recent column, Gary Mason of the Globe and Mail slammed B.C.'s fundraising rules: "The fundraising free-for-all in B.C. is a national disgrace. There are virtually no rules, which is exactly the way the governing Liberals like it."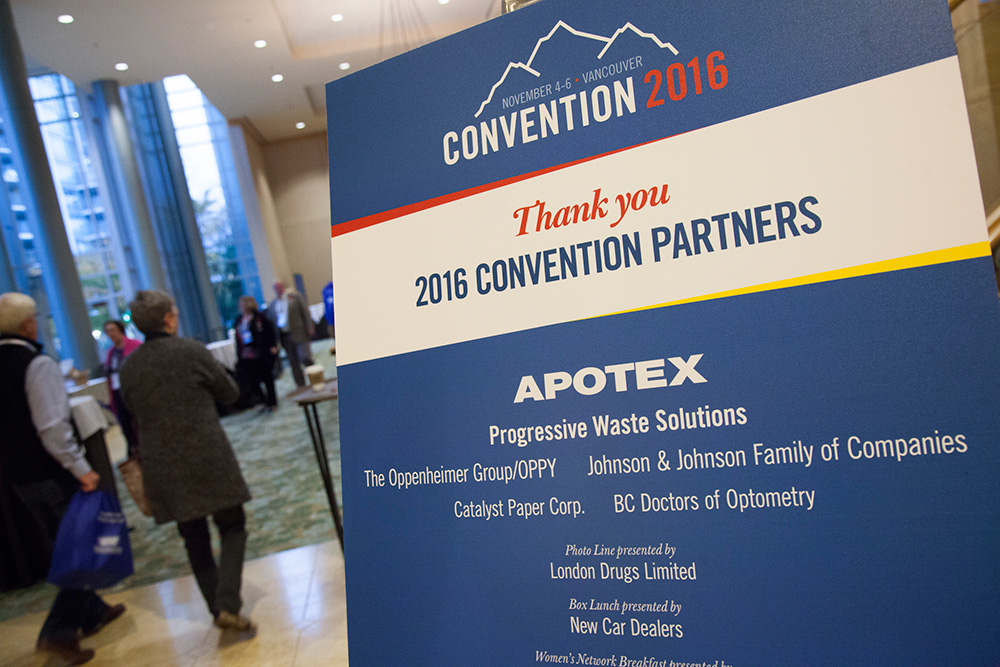 Elections BC records show that since 2009, Apotex has given the BC Liberals $11,700, just over half of it in 2015, the last year included in the database. During that time, the company also gave the NDP $2,375.
In April, Dean Crawford with the Vancouver law firm Coutts Pulver Crawford LLP registered with B.C.'s registrar of lobbyists as a consultant lobbyist for Apotex. The registration lists 25 targets, including Clark, who was added on June 8, 2016.
The goal, according to the registration, is to raise awareness of Apotex's products, the money they could save the health care system, and to "improve [the] generic utilization rates in B.C." The company also wants B.C. "to become fully compliant with interjurisdictional arrangements on pricing and reimbursement of generic drugs" and to "improve [the] regulatory environment and utilization rates for biosimilars."
Nationally, the Globe and Mail reported in late October that federal lobbying commissioner Karen Shepherd said she "will probe the role of Apotex Inc. chairman Barry Sherman in helping organize and sell $500 tickets for an elite Liberal party fundraiser on Nov. 7 at the home of Toronto philanthropist Nancy Pencer and funeral home executive Michael Benjamin."
Finance Minister Bill Morneau was scheduled to be the guest of honour at the event. Federal rules require corporate executives to register whenever "they make a representation to" a cabinet minister, which Shepherd said would include organizing fundraisers or selling tickets to such an event, according to the Globe report.
The newspaper quoted an Apotex spokesperson saying that the fundraising event was not part of Apotex's program of government relations, but something Sherman was doing privately.
Neither Apotex nor Sherman are alleged to have broken any lobbying or fundraising laws in British Columbia, where the rules are significantly different from the federal rules.
Other BC Liberal convention sponsors, in the order they appeared on the poster, were Progressive Waste Solutions, the Oppenheimer Group/OPPY, Johnson & Johnson Family of Companies, Catalyst Paper Corp., BC Doctors of Optometry, London Drugs Ltd., New Car Dealers, LifeLabs, BOXX Modular, Rogers Communications, Great Canadian Gaming, BC Salmon Farmers Association and C2 Imaging.