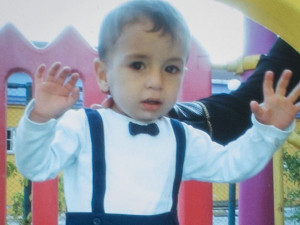 By the time he boarded that doomed boat, three-year-old Alan Kurdi had already suffered enough.
Born in the middle of brutal war in Syria, he spent the first bit of his life fleeing with his family bullets, bombs, murderous zealots.
When he set sail with his brother in the care of a mom and dad desperate to bring him to safety, he likely had been told about a place called British Columbia in a land named Canada. So young, Alan may or may not have understood that a world free of fear and misery existed, and that people in his life had been trying to deliver him to that green and peaceful place.
The husband of Alan's aunt told the Canadian Press he had told immigration officials there was more than enough space for the four in his home in the Vancouver suburb of Coquitlam, part of the region known as the Tri-cities.
They had written a letter with supporting information that was handed to Immigration Minister Chris Alexander in a short meeting with NDP MP Fin Donnelly.
The package was meant to find a way, any option, to bring the family and other relatives to Coquitlam – to a neighbourhood atop a mountain, with enough distractions and opportunities to make a kind of paradise for a refugee child, and a gateway into a full and productive adult life.
I know, because it was the place where I grew up.
I lived my childhood a short jaunt from Alan Kurdi's aunt's home and spent my early years doing all the things Alan might have done had he not drowned with his brother and mother off the Turkish coast, had his photographed lifeless body not become a symbol of tragedy born of desperation.
In Coquitlam, Alan and his brother Ghalib could have grown up running around under the cedar trees surrounding Como Lake, just blocks from where his aunt lives.
They could have learned to fish for trout there (the lake is stocked). They may have felt the excitement of a rare Vancouver winter when it gets cold enough to skate across Como Lake's frozen surface.
Burrard Inlet and Eagle Mountain are nearby. There's a community centre with a rich lacrosse and hockey tradition a short walk away.
Nearly half of Coquitlam's households have children. Alan and his brother would have not been lonely for friends. The fear, bullets and mass killings would be far away and the family would be safe.
Alan's family would have benefitted, as well, from the company of other refugee families living in the Tri-cities and taking up the challenges of learning a new culture.
New Beginnings
Sheila McFadzean is the supervisor of a program call New Beginnings run by the SHARE Society, a program that assists refugee families with children under five adjust to life in the area and helps them find a community with those who speak their language and have other commonalities.
Had Alan and his family made it to Coquitlam, said McFadzean, "We would talk with the family about what their journey had been and what their expectations are now that they're settling in our community."
"We would work with them," she said, "to develop a plan for what would be of assistance to them and their young children."
The program operates on the belief that, if it can help children adjust to Canada in their first five years of life, they will be more successful as adults.
In Alan's case the organization may have helped him and Ghalib get settled in at Porter Street Elementary, a short walk from their aunt's home. The school's motto is: "Take care of yourself, take care of others, take care of this place -- together we're better!"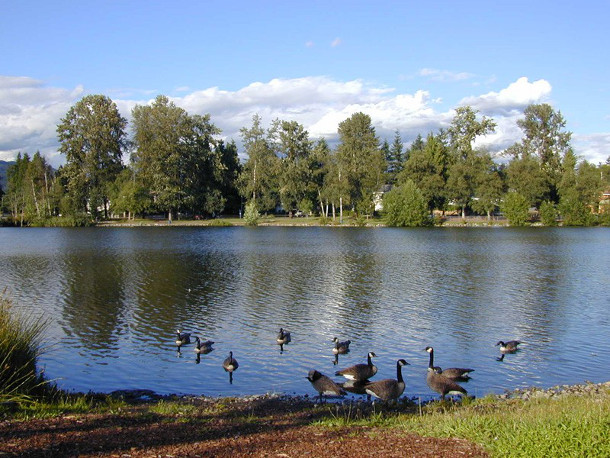 Meanwhile, New Beginnings would have been able to link Alan's mother and father to English classes to help them on their way to employment and independence, a better life.
Coquitlam is a relatively well-off community. Its residents tend to have a higher degree of post-secondary education than most of British Columbia. Homes sell for an average of $800,000.
McFadzean said the refugees she's met through the program have the will to overcome their disadvantages.
"The fact that the families have made it here attest to just how resilient and determined the families are, that's probably a very common experience we have in our program," she said. "We find parents are very committed to helping their children develop in healthy ways and they're anxious to support their children's learning."
With such help it's not hard to imagine Alan and Ghalib walking across the stage of Centennial Secondary School to receive their diplomas.
But they would have had to get to Coquitlam as their aunt requested. The response to the package given to the immigration minister never came. We don't yet know why.
That left the Kurdis willing to take one more risk that would hopefully get them on their way to a mountaintop refuge in Coquitlam, British Columbia, Canada. Where they could have started again.
Perhaps, in time, the horrors living in the memories of young Alan and Ghalib would have receded, vying with memories of the smell of the freshly cut grass of Como Lake park.
Instead those horrors will be buried with the brothers and their mother, leaving a broken father behind.