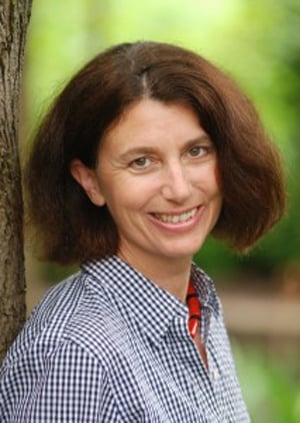 Former Vancouver Olympics CEO John Furlong defamed Laura Robinson by lambasting her reporting and reputation following a story published in 2012, the journalist's lawyer argued in B.C. Supreme Court yesterday.
Bryan Baynham's allegations formed the basis of his opening statements in a defamation trial expected to last two weeks. 
"Her credibility with publishers has been seriously harmed," Baynham told Justice Catherine Wedge. "Alleging that Ms. Robinson is an activist or somehow caused or made up the allegations she reported on is a ruinous allegation to make about a journalist." 
Robinson's September 2012 story in The Georgia Straight, headlined "John Furlong biography omits secret past in Burns Lake," stated that Furlong came to Canada from Ireland in 1969 as a physical education teacher at a northern B.C. Catholic elementary school. Furlong's book claimed he arrived in 1974 at Edmonton.  
The story included allegations from aboriginal students who said Furlong abused them. Furlong immediately denied the accusations and sued Robinson and The Georgia Straight for defamation two months later. In fall 2013, on local and national TV programs, Furlong called the journalist an activist who was responsible for complaints made to the RCMP. Robinson filed a countersuit of defamation in January 2014.  
"Alleging that an investigative journalist had filed a police report on behalf of a third party is one of the most defamatory statements one could make about a journalist," Baynham told the court.  
Furlong discontinued his action against the newspaper in October 2013. He dropped his suit against Robinson in March of this year, after a third and final lawsuit against him alleging sexual abuse fell by the wayside. At the time, Furlong said he had lived an "unimaginable nightmare."
Baynham told the court that Robinson was just doing her job as a journalist best-known for "critical analysis of the safety and wellbeing of athletes and the equality issues" of women and aboriginals in sport. Since the attacks on her reputation by Furlong, however, her ability to find work has dwindled and the cost of defending herself has exceeded $150,000, he said. 
"Why did Mr. Furlong defame and attempt to discredit Ms. Robinson? He did it because she reported on aspects of his past that he did his best to keep hidden, and because she reported on serious allegations about Mr. Furlong made by former First Nations students," Baynham alleged.
The RCMP dropped its investigation of Furlong in 2013. No abuse allegation against him ever made it to trial. Robinson's Georgia Straight story alleged only physical abuse.
Defence lawyer John Hunter said that Furlong will testify in his defence. Furlong's court filings say the statements against Robinson were legally made under qualified privilege to defend his reputation.
Baynham said he will show evidence the Toronto Star originally planned to publish the story simultaneously with The Georgia Straight to coincide with the London 2012 Olympics, but the daily withdrew for fear of a lawsuit.
The trial's Olympic connections run deeper. Justice Wedge, coincidentally, rode for Canada in the Montreal 1976 Olympics equestrian meet.