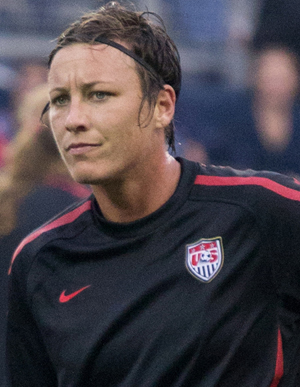 The Canadian Soccer Association is countering charges by players who say the use of synthetic turf pitches in the 2015 FIFA Women's World Cup is gender discrimination.
In its Oct. 9 response to the Human Rights Tribunal of Ontario, CSA lawyer Joe Arvay of Vancouver said the application for an expedited hearing by 18 players from 11 countries should be thrown out because the players waited until Oct. 1 to file a complaint. The 24-nation tournament runs June 6 to July 5, 2015.
"CSA's bid on behalf of Canada to host the competition always premised on the use of turf in accordance with the rules relating to the competition," Arvay wrote. "The applicants have been aware of this for at least a year and a half, and probably for three years, since Canada was awarded the right to hold the competition in 2011.
"It is well understood that a complainant who fails to file an application promptly after identifying the alleged human rights violation will not be provided with an expedited hearing."
David Wright, lawyer representing the players, wrote in the Oct. 1 filing that artificial turf increased the risk of injuries such as turf burn, turf toe and knee or ankle sprains and tears. "The use of turf devalues the players' dignity, state of mind and self-respect by requiring them to play on a second-class surface before tens of thousands of stadium spectators and a global broadcast audience," Wright wrote.
Arvay's submission said the assertion that turf is second-class is "highly contentious and will be subject of extensive expert evidence. In addition, the complaint involves an international body (FIFA) with its own governing statute and regulations, a national organization, six host cities in various provinces and facilities with diverse ownership and multiple users."
Not only have the players filed their complaint at the 11th hour, Arvay argued it would be unrealistic to install natural grass in the host stadiums in Moncton, Montreal, Ottawa, Winnipeg, Edmonton and Vancouver.
"There are not enough grass fields in existence in suitable Canadian stadiums to host the competition. It is clearly impractical to reconstruct the various venues, including three CFL stadiums, to include grass playing fields to sufficient quality. While the applicants suggest that grass fields could be temporarily laid over the turf fields, the results of using temporary grass fields have been very mixed."
No back-up plan
Tatjana Haenni, FIFA's deputy tournament director, said during a site tour of Vancouver's B.C. Place stadium, the venue for the July 5 final, that FIFA had no back-up plan and would proceed with synthetic turf pitches in all six venues.
Arvay's reply said FIFA's statutes prohibit discrimination, including gender discrimination, and Laws of the Game allow matches on natural or artificial surfaces that meet FIFA standards. FIFA statutes also allow for disputes to be adjudicated by the Court of Arbitration for Sport in Lausanne, Switzerland.
The complaint was made Oct. 1 by 18 players from 11 countries. None of the players is Canadian, plays on a Canadian team, or lives or plays in Ontario.
"They are not authorized to and do not speak on behalf of the teams which have qualified for or attempting to qualify for the competition."
Wright wants a hearing by Nov. 26 and, ultimately, an order against the CSA. "Requiring the female athletes to play on a substandard surface while their male counterparts have been, and continue to be, afforded the best surface for their tournament is gender-based discrimination," he wrote.