Annie Hamel still has her recruitment letter from the University of Maine in a frame on a shelf in her office. Before the scholarship that took her out of her native Quebec and exposed her to full-time, professional soccer coaches, she had no idea that coaching was a career option.
"I remember thinking, 'Oh my god, you guys get paid to do this? I can't believe it,'" Hamel said. "I knew right then. I was like, 'Wow, this is what I want to do.'"
Today, Hamel is the head coach of Simon Fraser University women's soccer team, a success she attributes to a series of positive influences starting with that recruitment letter and ending with a university athletic director who dared to "take a chance" on a female coach.
Women coaching soccer is still a rare occurrence. None of the 32 coaching staffs in Brazil for the World Cup right now include women. And when Helena Costa was appointed head coach of the second-division French team Clermont Foot last month, she became the first woman ever hired to manage a team in the top two levels of one of Europe's "big five" men's soccer leagues (England, Spain, Italy, Germany, and France).
There are more female coaches in the women's game, but it's hardly the norm. For its 2014 season, the nine-team National Women's Soccer League in the United States includes just one female head coach, three female assistants, and one female goalkeeper coach. Only one club has more than one woman on its coaching staff.
The numbers are similarly low at the amateur level. According to "Women in Soccer -- A Conversation," a document produced by British Columbia Soccer's Diversity Working Group in 2013, only one of 12 technical directors and two of 40 head coaches at elite-level youth clubs in the province were women.
With Canada set to host next year's FIFA Women's World Cup, some are hoping that the tournament will provide the impetus for change.
Boys' club
For the women who have become coaches, statistics aren't necessary. They know they're under-represented because they work every day in a field they can easily see is dominated by men.
"It is a boys' club," Hamel said of her chosen profession. "There are not enough girls in the game."
This same observation at the youth soccer level led Andrea Montalbano to start coaching her children's teams. She wrote about her experiences recently in a plea for women to get involved in coaching published on the New York Times' Motherlode blog.
"I am shocked that I am consistently the only woman on the sidelines," Montalbano said in an email to The Tyee. "I have a daughter who is 10 and plays at a high level and a son who is seven who plays at the recreational level. But the story is always the same."
There are lots of reasons for this imbalance. In some cases, it's caused by a lack of opportunities for women. In others, it's that women aren't taking advantage of the opportunities that are available.
Since her article was published, many women told Montalbano that they don't coach because they don't have time. Some said it never dawned on them that they should coach.
If she hadn't had a female coach, SFU's Hamel said she might not be where she is today. Her assistant coach at Maine helped her realize the effect a female coach could have on the lives and personal "journeys" of her players.
"That was the person I looked up to," Hamel said. "Jackie was the mentor. Jackie was the mom away from home."
'If not you, then who?'
Leeta Sokalski spent much of her more than 30 years in soccer administration trying to increase participation among women and girls at all levels of the sport.
She was the first woman to be elected president of a provincial soccer association (B.C. Soccer), she served on the Canadian Soccer Association's first women's committee, and she held the title "director of women's soccer" while on the CSA board of directors. In each of those roles, she helped lead efforts to get more women involved in coaching and refereeing. And in her estimation, those efforts have succeeded. Slowly.
"When I first came into the sport, there was no women's soccer," Sokalski said. Over time, as the number of women playing the sport has increased, so too has the number of women coaching and refereeing. Growth has been slow, but steady, so the best ally of advocates for women in the game is time.
"It's in the culture now," Sokalski said of women's soccer. "Now we're working towards increasing the number of coaches and referees involved. That's going to evolve over time with the greater player base."
Changes in attitudes are also needed. Both Hamel and Lauren Meehan -- a Colorado-based coach whose organization Female Coaches Advocacy provided many of the statistics in this article -- credited male administrators for giving them important opportunities in their careers.
For Hamel, it's fairly straightforward: Athletic directors, male or female, need to have the "vision" to make hiring women to coach women's teams a priority. That doesn't mean hiring women "just because," she said, but rather making a conscious effort to recruit and hire qualified candidates.
"If there are two qualified candidates... Why not give it to a woman?" she said.
Now more than ever, such candidates exist. Montalbano's article was addressed to "the daughters of Title IX," a U.S. law that mandates proportionality of opportunities for women in collegiate athletics. While it doesn't place requirements on women in coaching staffs, Title IX is widely credited with making it possible for a generation of American women to play competitive university sports.
Though she's Canadian, Hamel believes she benefitted tremendously from Title IX. "It's given me a life. It's given me a career."
But if Title IX has left a generation of women in North America better qualified to become coaches, it hasn't necessarily inspired them to actually do so.
Montalbano told The Tyee she wrote her article in part because she "expects a little more" from the women of her generation who played sports at university. They don't all have to become professional coaches, but they ought to at least pass on their experience and expertise at the youth level. If they don't, someone else -- possibly someone who never played the sport -- will.
"Just ask yourself," she wrote. "If not you, then who?"
Will women's cup spark change?
For Carrie Serwetnyk -- a former member of the Canadian women's national soccer team and the first woman inducted into the Canadian Soccer Hall of Fame -- the Women's World Cup is the perfect opportunity to have a conversation about women in leadership positions in the game.
Serwetnyk founded Equal Play FC, an organization dedicated to creating a legacy of opportunities for women and girls as a result of Canada hosting the Women's World Cup. She's hoping the extra attention on the sport during the tournament will translate into better funding for women's soccer programs and better representation for women in leadership positions.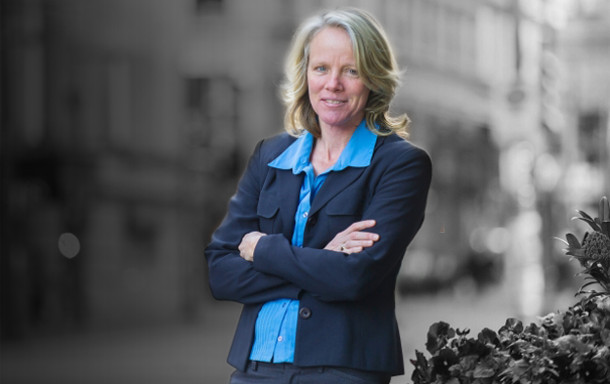 The power of the tournament isn't in doubt. "For sure, it's going to galvanize girls across the country," Serwetnyk said. The question is, will it translate into real, lasting change for women's soccer in Canada?
For Hamel, the result of the 1999 Women's World Cup, held in the United States, provides a hint. The final match of that tournament, which famously ended with Brandi Chastain scoring the winning penalty kick and whipping off her shirt in celebration, remains one of the most-watched soccer matches -- men's or women's -- ever broadcast on American television.
That event was a "turning point" for the perception of women's soccer in the United States, Hamel said.
"It made a lasting impression," she said. "When you look at the other time that it's been in North America and what it did for the U.S., why not expect it to have the same momentum for us here in Canada? You hope that it will."
Meehan was more skeptical of the event's long-term effect on women's soccer in the U.S. The Women's United Soccer Association, a professional league founded in the wake of the success of the 1999 World Cup, lasted for only three seasons before folding. The same thing happened to Women's Professional Soccer, which began play in 2009 and folded before the 2012 season.
The exposure the World Cup affords to female coaches and women's soccer more broadly might inspire more women to take up coaching, Meehan said, but "a temporary groundswell doesn't always lead to permanent change."
For Leeta Sokalski, the Women's World Cup "gets more attention" for efforts already underway at the Canadian Soccer Association and provincial associations to get more women involved in soccer coaching, refereeing, and administration. It's an opportunity for the CSA to "enhance" such programs, she said
Does that extra attention and extra effort translate into greater participation for women in leadership roles in soccer? It did in 2002, when Canada hosted the inaugural Under-19 Women's World Championship. Sokalski said there was a "measurable increase" in the participation of women at all levels after that tournament.
Will the same thing happen in 2015? "One would hope so," Sokalski said.