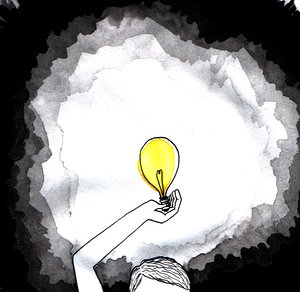 [Editor's note: This is the sixth of The Tyee's Inspiring Ideas for 2013 series, running weekdays through Jan. 1 and collected here.]
Back in the 19th century, Rudolf Virchow was a German doctor who became a politician. He tended to annoy governments because he blamed them, not the victims, for major health problems.
"Medicine is a social science," he said, "and politics is nothing else but medicine on a large scale."
Virchow, considered the father of pathology, was not always right about medicine; he was a germ-theory denier. But his diagnosis of politics remains accurate. When governments make decisions, they can make their citizens sick or well -- or dead.
Some of those decisions are obvious: Send Canadians into Afghanistan, and not all will come back alive. Others are less obvious: Those who do come back from Afghanistan may well need years of care -- some for physical wounds, others for psychological problems.
But did Jean Chretien's Liberals in the fall of 2001 pause to think about what future Canadian governments would have to spend on such care? Likely not; stunned by 9-11, Chretien took us into battle along with the U.S. and our NATO allies.
Political decisions don't have to involve wars to affect public health. Seven people died in Walkerton in 2000, and 2,500 fell ill, because Ontario's Harris government didn't want to spend money on maintaining water-quality standards.
Or consider the public health impact when a municipality approves a new suburban development. The residents who commute to work will burn more gasoline than they would if they lived in the city. The resulting air pollution will have a harmful effect on both those residents and those living near their routes -- especially those who are already in poor health or with chronic conditions.
For example, in 2004 Toronto Public Health estimated that air pollution causes 1,700 premature deaths and 3,000 to 6,000 hospitalizations a year in the Toronto area.
Our own B.C. Ministry of the Environment cites a 2008 Canadian Medical Association study finding that in that year alone, air pollution would have cost B.C. 306 acute premature deaths, 1,158 hospital admissions, 8,763 emergency department visits, 2.5 million minor illnesses and 62,112 doctor's office visits.
We already use politics to deal with public-health issues like clean water, sanitation, and vaccination. They may stir loud debates -- think about the recent uproar in Victoria over sewage treatment, or the B.C. Nurses' Union resisting mandated vaccination. But they are simply obvious examples of politics as medicine on a large scale.
The less obvious examples are what we now need to consider. Not that long ago, no one thought twice about the environmental impact of a pipeline or highway or coal mine or sewage outfall. Now we get angry if environmental impact studies are rushed through.
While we now show commendable concern for Kermode bears and salmon, we need to start thinking about number one: ourselves.
Vote to get sick?
Our governments constantly make decisions and spend money (or cut back on spending), all supposedly for the public good. Yet they always present their arguments in terms of an abstract bottom line: higher incomes, lower taxes, reduced deficits. How keen would you be to reduce your neighbours' taxes, or increase their incomes, if you knew it would make you sick, or even kill you?
According to the Centre for Addictions Research of B.C., illicit drugs killed 1,654 of us through fatal overdoses between 2002 and 2010. Meanwhile, InSite reported 778 nonfatal overdoses and no deaths between 2004 and 2010. Clearly, any politically decided drug policy that threatens supervised injection sites is a public health hazard.
Some governments, however, tend to think of such deaths as suicides by failed human beings who had it coming. It's hard to distinguish their morality from their malicious pleasure in such deaths. Their views are as unsanitary as those of Semmelweis's ignorant colleagues, who wore blood-crusted aprons when they delivered babies -- and wondered why the mothers died of childbed fever.
It's not just anti-vice legislation that poses public health problems. When people lose their jobs, they get sick. In addition to heart attacks, people out of work also suffer from suicide and generally higher mortality. In an austerity budget, nothing is really saved; the cost is borne by the old, the young, the poor and the unemployed.
So political decisions to cut spending, or to act in ways that cause the private sector to lay off workers, also mean lives cut short.
Budgeting for death
Maybe we sometimes need to do it, just as we sometimes need to send people off to war and death. But we never discuss the life-or-death consequences of such decisions. No finance minister ever calculates taxpayers' deaths in framing the budget. No resources minister ever factors in the toll from drugs and alcohol in the oil patch. No aboriginal affairs minister reflects on the diseases and shortened lives resulting from thrifty decisions on housing programs.
When such decisions must be ratified in the federal or provincial legislature, it would be enlightening to hear from the public health experts before the vote. Then we and our representatives would all know what our government intended to do with us -- how many Canadians it expected to sacrifice for the greater good.