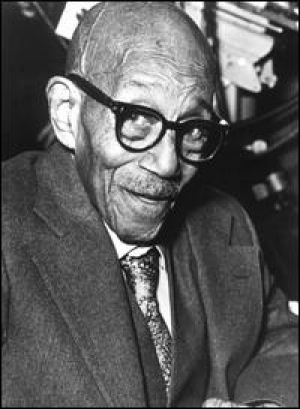 The Making of an Elder Culture
Theodore Roszak
New Society Publishers (2009)
Eubie Blake, the American jazzman who died at 96, famously observed: "If I'd known I was going to live this long, I'd have taken better care of myself." We all thought he was cute and funny; his remark was actually prophetic.
No human society in history has ever had to deal with as many elderly people as are the industrial nations of the 21st century. And the aging of humanity has just begun.
Let's take British Columbia as an example. According to B.C. Stats, in 1975 we had a population of about 2.5 million and a median age of 28.4 -- that is, half of us were under that age and half were over it. Our median age at death was 71 years and six months. People 65 or older totalled 229,600, including 43,800 over 80. One in 11 of us was a senior.
By 2000, we'd grown to 4,039,000. Our median age was 37.5 and our median age at death was almost 78. We had 527,800 people 65 or older. Super-seniors, aged 80 or more, were 128,500.
Looking ahead to 2025, B.C. Stats sees a population of 5,458,100. Our median age will be 43.8 (that is, half of us will have been born in 1981 or earlier). Our median age at death will be 81.1 (that is, half of us born in 1944 or earlier will die after 2025). The number of British Columbians aged 65 or more will be 1,154,700, and 282,600 of us will be over 80. That is five times the senior population of 1975, and about six and a half times the octogenarian population.
One in five of us over 65
All of Canada will age. Statistics Canada, using a "medium growth" projection, estimates that the country will have a population of just under 38 million in 2026, with over 8 million over 65 and 1.9 million over 80. One in five of us will be a senior.
The U.S. Census Bureau projects a similar aging of the American population. By 2025 it foresees 357 million Americans, with 64 million over 65 and 7,239,000 over 85. And by 2050, 439 million Americans will include 88 million over 65 and 19 million over 85.
This is not news. Demographers have been projecting this world for decades. In the 1980s and 1990s, I used to give talks to teachers on how seniors would demand government support at the cost of education and other social services. Yet, I said, those seniors would need a highly educated and very productive working population that could support it
An alliance of youth and age
I was half right. Yes, workers in the next few decades will have to be highly skilled and intensely productive to support both seniors and their own children. But it won't be a cut-throat competition between a minority of kids and a majority of selfish seniors. Instead, it will be an alliance of youth and age, each caring for the other.
This belated insight came to me from reading a new book by Theodore Roszak, The Making of an Elder Culture. Forty years ago, in the days of Haight-Ashbury and Herbert Marcuse, Roszak's book The Making of a Counter Culture had outlined the cultural and political impact of the American baby boomers.
He had been among the first to see that the generation born between 1946 and 1966 was a force to be reckoned with: the boomers had transformed popular music and launched whole industries, including marijuana and the huge government efforts dedicated to suppressing it.
It's a truism that the boomers, the proverbial pig in the demographic python, have continued to dominate our culture and politics as they have aged. Never fond of deferred gratification, they have demanded fast, fast, fast relief from whatever ailed them. They took it for granted that they'd get a good, cheap education, and so would their kids. They expected good jobs on graduation, social and geographical mobility, and houses that would sell for exponentially more than they'd paid for them. The boomers they elected were eager to oblige.
The first of the boomers will hit 65 in 2011, and the last of them in 2031. They're not likely to be any mellower in their old age than they were in their teens.
The most audacious generation?
Roszak sees the boomers ("America's most audacious generation") as the trigger for the revolution they didn't quite produce when they were kids. I think he's wrong, but in a very useful way.
As a war baby (born in 1941), I never bought the boomer mystique; the smell of dope in 1960s Berkeley was the stink of decay to the sober young lefty I was then. The boomer left could organize great anti-war parades in San Francisco, but it couldn't keep other young boomers from dying in Vietnam.
We should also bear in mind that the wonderful folks who brought you Iraq were largely boomers, including George W. Bush. (Dick Cheney is a week older than I am, so he's a war baby in more ways than one.) Stephen Harper, born in 1959, is one of the more successful late boomers.
Roszak argues that as seniors, the boomers can rediscover their political clout and demand good health care and other benefits as a matter of entitlement. Again, I'm skeptical: North America's senior population is already sizable, but it seems to break down on routine ideological lines. The Republican Party in the U.S. is already a white senior ghetto with no discernible interest in improving the American healthcare system.
Moreover, the American and Canadian right wings have made "entitlement" a dirty word. Their view is that we all start out equal and we should enjoy only the fruits of our own labour -- not live off the work of others. Everyone contributes to the infrastructure that permits some to become rich, but that is not a thought the right wing welcomes.
Entitlement as a very good thing
So we owe Roszak a debt of gratitude for reminding us that entitlement really is a good thing: We are entitled to freedom, to personal security, to reasonable health care and a healthful environment. We are entitled to take political action and to vote for whom we please. Why should we not also be entitled to those benefits when we are old?
He also makes an important point about American Medicare: Far from being a transfer of wealth to the old, it's a transfer of wealth to doctors, healthcare workers, pharmaceutical corporations, and insurance companies. The same is essentially true of our own system. The system gets the wealth; we get the health.
What about that out-of-control healthcare spending that politicians and pundits wring their hands about? Maybe we ought to think of such spending as the voice of the market, demanding better medical technology, better drugs, even better palliative care. The demand won't go away if we cut health spending; we'll simply pass the costs back to the aged and ill, who will pay with their lives.
Caregiving as a gender issue
Roszak also points out that the growth of our senior population has put a new burden on the middle-aged, especially women: the need to care for aging parents, often while still caring for their own children. Roszak argues that American Medicare, which kicks in at age 65, has freed many boomers from that burden, enabling them to get on with their own lives and to allocate income to other kinds of consumer spending instead of paying for their parents' medical care.
While Roszak's case for a boomer-led gerontocracy isn't persuasive, he does raise the possibility of a new kind of economy with benefits for young and old alike: the Eubie Blake economy, in which we take better care of ourselves because we really are going to live a long time.
Such an economy would indeed require a strong government involvement, raising taxes to create a far better healthcare infrastructure. But that wouldn't just mean more nursing homes. It would mean an overall better education system, making scarce young people as literate and skilled as possible. The system would not just steer everyone toward med school or nursing programs, but also toward entrepreneurship -- creating whole new industries employing highly productive workers.
Taxes as investment in personal wellbeing
Yes, the industries and workers would pay high taxes. But those taxes would be an investment in individual Canadians' lifetime wellbeing, a guarantee that when they needed care -- at any age -- it would be there for them. That would eliminate any generational conflict: young people would see their own grandparents enjoying longer and healthier lives.
At some point, the sheer wealth generated by the Eubie Blake economy would probably become self-sustaining. Taxpayers' dollars enabled the U.S. military to fund the enormous costs of early computer development until the personal computer became something the private sector could build cheaply at a profit . . . and quite a profit it's been.
Similarly, the size of the healthcare market would inspire efforts to make medical technology cheaper and more versatile. Doing so would employ as many working-age Canadians as companies could find.
"Working age" itself needs redefinition. Bismarck brought in the first workers' pensions at age 65 because he knew most German workers in those days were dead by 66. A seniors' entitlement could well be to go on working as long as they wish, while still drawing a full pension (and paying taxes on all income). Healthy old folks could thus help support their ailing contemporaries, while enjoying a better standard of living.
Our present economy is based on resource extraction and personal consumption. The Eubie Blake economy would probably require fewer resources, and might limit some kinds of consumption. But the compensation would be worth it: longer, healthier lives, work for everyone who needs it, and the prospect of a great old age that does not burden our children and grandchildren.