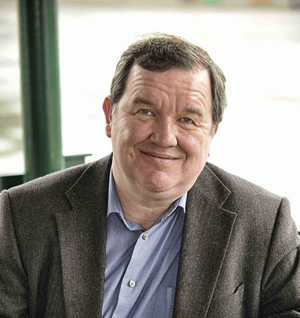 Opponents of temporary foreign workers in British Columbian mines say one firm's assertions it wants to help train local miners after it already filled jobs with non-Canadian labour shows the company wasn't prepared for its projects.
HD Mining has said it is in discussions with Northern Lights College and other schools to determine the best route to train Canadians in long wall mining, a technique the company said Canadians don't have the expertise to perform.
NLC confirmed it has been in discussions with HD Mining since June, but the talks have been preliminary and no firm timeline for a course has been set.
HD Mining and Canadian Dehua International Mines Group have been on the defence amid accusations they did not make sincere efforts to hire Canadians for coal mining projects in B.C.
Labour groups have said the companies rigged the hiring process by listing Mandarin language skills as an asset to disqualify Canadian workers and bring foreign labour in at cheaper wages -- a charge the companies deny.
HD Mining and Dehua Mines maintain Canada does not have the knowledge for long wall underground mining and the foreign workers need to be brought in to start the operation.
The federal and provincial governments have launched investigations into the allegations and into a report Chinese coal miners are paying money to recruiters to come to Canada, a practice both HD Mining and Dehua Mines have said they do not have any involvement in.
Meanwhile, a spokesperson for the United Steelworkers' Union said news the company only recently started looking into helping start a training program means it was unprepared for its mining projects.
Stephen Hunt said mining companies usually train miners on site themselves and that HD Mining should have hired and started training workers long ago.
'Let's get to the bottom of this': Hunt
"I don't know how you train an underground miner in a college," said Hunt, adding he doesn't trust the companies' motives.
"I'm skeptical about everything they touch and do."
He said colleges usually train tradesmen, not miners, but it would be good if HD Mining's efforts lead to more post-secondary slots for those wanting to work in the trades.
Hunt said he's also heard the mine is still working on bulk exploration and doesn't yet need people with underground mining experience on site.
He is calling for a halt to the operations during the government investigations.
"Let's get to the bottom of this thing and find out what's really going on," he said.
The provincial NDP agreed with Hunt that the company hasn't properly prepared for its projects.
Labour critic Shane Simpson said, in contrast to Shell Oil's approach to a natural gas project, HD Mining is behind.
"[Shell] have been having extensive conversations well in advance with the trades with the construction industry with others about their potential for their ability to meet the needs of Shell should they proceed with the LNG facility, and that's preparatory work and that should be a requirement," said Simpson
"I think what you're seeing here with HD is a bit of a scramble because obviously the attention has really been drawn to this about the lack of preparatory work around skills training."
BC Liberal gov't ignored own report: NDP's Simpson
Simpson shifted blame to the provincial government and accused them of ignoring recommendations in a report from four years ago.
The recommendations were made in a 2008 report on the mining sector's human resources situation and highlighted an upcoming skills shortage.
"Task Force research clearly pointed to a concern among mining companies about training and retaining skilled trade workers in their operations," read the report.
"In addition to expanding apprenticeships in traditional trades needed in their operations, the industry wants to work with MiHR (Mining Industry Human Resources Council), the Resource Training Organization and the Industry Training Authority to develop and launch new mining operator trades."
Simpson said now it appears the province and mining firms are trying to "cobble something together" after ignoring the labour shortage.
BC poured $3.6 million into mine training since 2011
The provincial government directed questions about any agreements between NLC and HD Mining to the college and company, but said it has put more than $3.6 million into mine training since 2011.
"They include things such as heavy equipment operator for mining, mineral exploration, mining fundamentals," wrote the Ministry of Jobs, Tourism and Skills Training.
The ministry said 90 per cent of the students graduating end up working in the field and pointed out North Island College has an underground mining program currently training 24 people in a nine-month program.
The Prince George Citizen reported last month Jobs Minister Pat Bell said it would take three or four years to train miners in the long wall technique, making the use of temporary foreign workers justified.
But a communications director at NLC said the program would likely be a one-year certificate in underground mining.
HD Mining did not return an email a company employee said would be forwarded to a spokesperson.