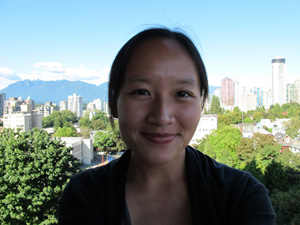 Ah, August. The relative calm before September's legendary rental storm.
Vancouverites are no stranger to the U-Haul shortages and IKEA-bound mobs that tend to mark the late summer, and with the start of the school season fast encroaching, this year's coming rental wave looks to be no different.
But where does one even begin to look for cheap, affordable housing in this city? And what about renter rights? If you're among the pack of frenzied renters looking for a new home, we think this week's launch of a new Tyee reader-funded series by reporter Jackie Wong is a must read.
Earlier this year, Wong won a Tyee Fellowship to uncover the realities of where protection begins and ends for renters in Vancouver. Today, we're proud to unveil the first of her five-part series.
Supply and demand
Affordable housing is a perennial Vancouver story, one Wong has followed closely over the years. She's written a number of articles revealing the slim pickings of cheap, decent housing in the city for various publications (see her report "In the business of eviction" for OpenFile Vancouver here).
"I'm fascinated by how the conventional trajectory of finding and securing a place to live is changing, and fast," Wong explains. "Home ownership is neither the end goal or even an option for increasing numbers of people, yet the supply of rental housing doesn't seem to be keeping up with demand."
Wong herself rents an apartment in Vancouver's West End neighbourhood, the densely-packed epicentre of rental housing in the city. Neighbours and friends alike, she's surrounded by renters, and everyone seems to be asking the same question: What does affordable rental housing in this city actually look like?
The Tyee Fellowship fund gave Wong the "wonderful gift of time" to find out, she says. Her series investigates the affordability challenge of the city's housing market, which colours so many renter's choices -- when and whether they can have kids or pets, or the kinds of jobs they need to afford housing.
Wong says she looks forward to feedback from Tyee readers -- after all, you funded the series.
"It would be great to see commentary on what readers consider to be an affordable rental rate, and how that can be achieved for more places across the city," she says.
Thanks to you
Wong is the latest to receive a Tyee Fellowship for Investigative or Solutions-oriented Journalism, funded by you, our readers. The $5,000 grants have supported other in-depth series, including the recent How Fair Are Your Flowers?, by reporter Gabriela Perdomo.
Other notable Tyee Fellowship series include Chris Wood's prescient Rough Weather Ahead, on how global warming threatens B.C.'s environment, economy and way of life. Author Sandra Shields, another Fellowship winner, produced a much-cited series of articles on Reconciling with First Nations.
More reader-funded investigative and solution-focused series are slated to appear in the near future, so keep your browsers keenly tuned to the Tyee. And if you are interested in making a tax-deductible donation to The Tyee's Fellowship Funds -- which are held at and managed by Tides Canada Foundation -- please go here.