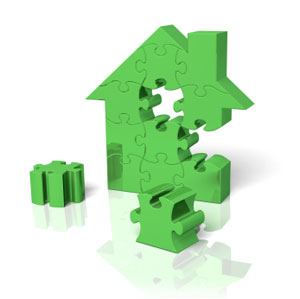 The story (told here yesterday) of how new Vancouver homeowners Laura Lee Schultz and Jacqueline Gullion took a $1,200 government rebate and turned it into $15,000 worth of energy-efficient upgrades is just one example of how a little investment can go a long way.
On average, for every dollar that government spends on these kinds of incentive programs, homeowners who use them spend another 10 on materials and contractor services.
And every million dollars of government investment in energy efficiency programs creates 10 to 15 new jobs in the green building sector.
In the U.S., Clean Energy Works Portland and programs like it have begun to proliferate, thanks in large part to millions of dollars in stimulus funding from the federal government. Without that advantage, can similar efforts here take off?
Jeremy Hays is the special program director of Green For All, a national non-profit in the U.S. with a mandate to build an inclusive green economy. It was a partner in Clean Energy Works Portland, a provider of green home retrofit financing, and similar initiatives across the states.
"Retrofitting buildings can reduce bill payments for homeowners, reduce energy use and carbon emissions -- depending on the energy -- and it creates jobs that folks desperately need," says Hays. "Why we're behind this issue is that it's just such a win-win-win."
US law stimulated green projects
According to Hays, Green For All successfully lobbied the federal government for a key piece of legislation -- the Energy Efficiency and Conservation Block Grant program -- that is helping more communities develop programs like Portland's.
The program earmarked $2.7 billion from the 2009 Recovery Act to assists U.S. cities, counties, states, territories and Indian tribes to "develop, promote, implement, and manage energy efficiency and conservation projects and programs..."
Green for All is now helping those communities spend the money wisely, says Hays. Clean Energy Works Portland, for example, received $20 million from the program to scale up its program, which gave 500 homeowners in the city access to low-interest loans for energy retrofits, and allowed them to pay it back on their utility bills.
Now, Clean Energy Works Portland has become Clean Energy Works Oregon, and is targeting 6,000 homes across the state.
Marlowe Kulley, an energy advisor with the city of Portland who helped run the program, said they used part of the funding to set up an IT program.
"There's just a lot of data that has to come back and forth between a lot of different agencies," explains Kulley. This includes information about utility bill payment and credit history, information from partner utilities on energy use before and after, and information from contractors on the work that was done and its impact.
"It's a huge undertaking that requires a fair amount of capital to start up," says Kulley. "Right now there's just a lot of paperwork that's being handled by hand... and it's just not feasible when you're looking at thousands of units."
When asked whether programs like this one would be possible without that federal stimulus funding, Hay's immediate response is "No."
"Well, it would be possible," he adds. "But it would be happening at a very different scale than it is now."
Canada lags in green stimulus
In Canada, the federal government policies around energy efficiency and conservation have been spotty, at best. The EcoEnergy program, which provides retrofit rebates and incentives to individual homeowners, has stopped and started in various forms over the past several years, creating little stability for a retrofit market.
Similarly, B.C.'s retrofit program, small rebates targeted towards individual homeowners, was cancelled abruptly in 2009, shaking the retrofit and renovation sector here.
Funding uncertainty around these popular programs indicates energy retrofits are not a priority for federal or provincial governments, which leaves Canadian municipalities to pick up the slack.
Approximately eight years ago, the Pembina Institute began exploring how local governments could finance energy efficiency and renewable energy retrofits in their communities. In particular, they looked at Local Improvement Charges, or LICs, a financing mechanism already used by local governments. These charges are levied on residents, via their property taxes, when neighbourhood-specific improvements are undertaken, such as fixing sidewalks.
"What we started to explore was whether they could use this same mechanism, but use it as a way to provide loans to homeowners, so they could do energy-efficient retrofits on their home, and they would pay it back over time through their property taxes," explains Claire Beckstead, who works in Pembina's sustainable communities group.
"The reason that this is sort of innovative and interesting is because the loan itself would be attached to the property, rather than the individual. The benefit and the cost of those retrofits would be passed on should the homeowner move."
Provincial regs 'need clarification'
Pembina even looked at testing this in Dawson Creek. What they found was that there was legal ambiguity around whether communities in B.C. can use LICs for individual homeowners.
"The main challenge in B.C. around using local improvement charges is that the Community Charter doesn't explicitly allow this use of local improvement charges," says Beckstead. "Provincially, there does need to be clarification of the legislation."
Beckstead says while the province has shown an interest in how LICs could be used to finance home energy retrofits, the message needs to come from local governments.
"We're working out a way to move this forward. We know what the program could look like, it's just a matter of getting that explicit permission form the provincial government."
There is potential in the LIC model for municipalities to partner with financial institutions -- like Vancouver will do with its retrofit program.
'How do we stimulate a new market?'
Indeed, it's hard to imagine a cash-strapped municipality putting up the capital investment to fund these kinds of loans. Ultimately, if we are to make a dent in the U.S. and Canada's greenhouse gas emissions, retrofitting has to happen on a large scale. That requires private investment, says Hays.
"The dollar figures are in the trillions," he says. "There's not that much public money ever. And that's not what public money is for. The question is, how do we stimulate, literally, the creation of a new market?"
While Green for All doesn't have an official position on the matter, Hays says he believes that on-bill financing through utility bills, rather than property tax, is a better way to provide the security and stability that will attract private investors.
He cites a couple of reasons for this, which are being modeled in Portland. One is that default rates on utility bills are typically quite low, about two per cent. So lenders can be confident that they will be repaid.
The second is fairly unique to Oregon, but could be potentially adopted anywhere. This is the Energy Trust of Oregon, a non-profit focused on efficiency and conservation that is funded by a three per cent "public purpose charge" that is levied to customers of all four of Oregon's utilities. This levy model has provided the means to collect 10 per cent of each loan which is deposited in a loan loss reserve for the program in the event that a homeowner falls behind or defaults on their payments.
"We have a platform where risk is low, we've got a loan loss reserve, 10 per cent, so you're covered," says Hays. "We've got you covered. Things like that are attracting investors. Now got other lenders to come in and use their own capital to make loans to our customers."
BC Hydro avoids question
And there are broader, perhaps more ideological reasons why utilities should become involved in financing for customer's energy retrofits, says Hays.
"I personally think that utilities, if we are looking long term, should become energy service providers, rather than vendors of kilowatts," he says. "Having them play a role in terms of helping customer finance ways to get energy services at lower costs, that just seems more like a role they should be getting in the habit of playing if we're getting into a green and equitable future."
BC Hydro conservation vice president Bev Van Ruyven did not respond to a Tyee email asking if the utility would consider becoming a lender for retrofit programs. BC Hydro's communications department offered this emailed statement from senior manager of marketing for Power Smart, Jim Nelson:
"We're exploring a wide variety of energy-efficiency retrofit financing tools under BC Hydro's Power Smart program, taking into account our customers needs in this area and the current options available to them."