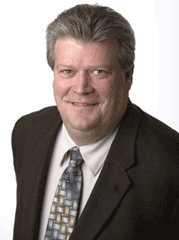 BC Housing claims to be "creating 2,287 new housing units" in 20 communities across British Columbia. Variations on this claim have been repeated throughout the provincial housing authority's press releases and in speeches by Housing Minister Rich Coleman.
But The Tyee has learned that new housing represents only a fraction of the "new units" promised by BC Housing. In Vancouver, for example, only 521 of the 1,342 claimed units are actually new. The remainder are a hodgepodge of renovation projects, ownership transfers and even shelter beds dressed up as "new units."
Another two or three years will pass before anyone can move into BC Housing's 521 new supportive housing units. In the meantime, Vancouver continues to lose that many SRO rooms annually.
And with each loss, the region moves a step closer to fielding more homeless than athletes during the 2010 Winter Games.
'I wanted to break the mould'
Responding to homelessness was a top concern for Rich Coleman, who became Minister for Housing in June 2005, shortly after voters handed Gordon Campbell's BC Liberals a second mandate.
"I wanted to break the mould," Coleman said. He had managed real estate before entering politics. "I thought, you know, I'm in a marketplace for real estate where it takes two to three years or more for the City of Vancouver to zone a piece of property and build some housing."
Coleman was also in a provincial government that had slashed funding for social housing just three years earlier. About 1,200 units were axed.
"I had a quiet conversation with the minister of finance and the premier. And I basically said, 'There's something else I'd like to try... I'd like to actually break the back of some of the issues in and around supportive housing with some existing stock.'
"So the people at BC Housing were given a job," he continued, "one that they did very well, quite frankly, and one they did strictly in confidence, under the direction of myself and the CEO. And that was to go out in the marketplace and quietly buy some property."
Coleman's team acquired 10 residential hotels in the City of Vancouver, plus another three buildings in Victoria and two more in Burnaby. (BC Housing has likewise claimed the creation of "new" units within the Garfield Hotel in New Westminster and the BackPackers motel and Spruce Capital hotel in Prince George.)
"I can now build the social services into those buildings, and start to have better outcomes for those folks," Coleman said. "I can transition some of them into other housing going forward. And as they transition out, I can bring others in."
Dates and couch surfers
But while adding support services to Vancouver's SROs will certainly improve life for tenants who remain, the conversion process will likely drive as many as 120 people into the streets.
BC Housing paid $37 million for the 10 Vancouver SROs. That's roughly double the assessed values of $18.8 million. And that's an average of $62,420 for each of 595 rooms.
The rooms are small, and the buildings worn. BC Housing will likely have to tear down some rooms in order to add the offices, meeting areas and other amenities required by a supportive housing provider. One Vancouver property manager estimated that BC Housing will wind up sacrificing 10 per cent of its SRO rooms, reducing the total to about 540 improved units.
Many of those 595 rooms already shelter more than one person. Though SRO owners deny the practice, desk clerks routinely admit overnight visitors in exchange for an (illegal) $5 or $10 "guest fee." As a result of hot bunking and couch surfing, most residential hotels house more bodies than names on the register.
The Tyee asked veteran Downtown Eastside social workers to estimate actual occupancy at BC Housing's 10 SROs. They discounted the occupancy rate at the St. Helens Hotel, where drug dealers have reportedly scared away tenants. They doubled actual occupancy at the Roosevelt Hotel, where "dates" and couch surfers appear to outnumber tenants. They put the rest somewhere in between. Their experienced guesswork suggests that during any 24-hour period, the actual population living in BC Housing's newly acquired SROs is about 660 people.
Since BC Housing is expected to manage these facilities to a higher standard, that population of 660 is expected to winnow until it matches the number of rooms remaining. From the point of view of those (unregistered) residents, BC Housing will not have added 595 "new units" to the Downtown Eastside, but will have taken away as many as 120 existing beds.
Lost rooms and shelter bunks
Another apparently exaggerated claim was made in an oft-cited February 23 press release that boasted, "758 New Housing Units to Help Prevent Homelessness." More than a third of those units are in Vancouver; less than five per cent of those are additional housing.*
For example, BC Housing counts the The Salvation Army's acquisition of an existing four-storey social housing complex at 596 East Hastings as "85 new units." But in fact The Salvation Army will convert four of the modern building's existing 89 units into program space. Thus the room-count impact of the $11 million acquisition is actually net loss of four units.
BC Housing claims the Helping Spirit Lodge Society is creating 36 new units. The innovative Aboriginal charity reports that, with BC Housing's help and the City of Vancouver, it has purchases an existing 36-unit apartment building on Kingsway. As existing tenants move out, Helping Spirit will replace them with women and families at risk of homelessness.
"Helping Spirit Lodge Society is not asking anyone to move out," Executive Director Hazel Cardinal emphasized. "If we do, then we would be making them homeless and that is something we do not want to do."
BC Housing claims Triage Emergency Services & Care Society is building 24 new units. Triage reports it is rebuilding one of the first low-barrier housing projects for chronically homeless women, one that suffered a major fire last year. "The Viv" is set to reopen later this month.
And BC Housing claims Union Gospel Mission is building 117 new units. Union Gospel reports that it is awaiting city approval to proceed with a vertically integrated facility that would incorporate regional offices, a soup kitchen, a 43-bunk shelter, relocation of an existing 37-bunk treatment centre, and creation of 36 new units of abstinence-based supportive housing.
Together, these four projects account for 262 of the 758 new units claimed. Yet only Union Gospel's 36 yet-to-be-approved apartments will provide additional housing.
521 actual new units
The good news is that BC Housing is building some new housing, including five developments in Vancouver:
The high-profile Woodwards redevelopment will include 100 more units of social housing for an additional $27 million, bringing the project total to 200 all-new units
At 55 East Hastings St., construction is underway on 98 new supportive housing units at a cost of $14 million. And at 1321 Richards St., dirt was shovelled last month to make way for 87 new units slated to cost $17.7 million. Both projects were revived by Minister Coleman, after having been killed by fellow BC Liberals in 2001.
And groundbreakings are anticipated later this year on an 80-unit building at 980 Main, and a 120-unit facility at 337 West Pender. Both are to be provincially-funded projects on city-owned brownfields in downtown areas and are unlikely to face NIMBY resistance.
All five projects will provide precisely the type of supportive housing that research has proven is most effective in helping homeless individuals rebuild their lives. Assuming the next two can be built for per-unit costs on par with the Richards Street building, these 485 tiny apartments will cost taxpayers about $200,000 per unit.
Add to these the 36 new apartments proposed by Union Gospel, and BC Housing can rightfully claim to be funding 521 units of new supportive housing in Vancouver. That's roughly equal to the number of SRO units lost to redevelopment during 2006.
Incremental strategy, redux
"It's frustrating to see this kind of fraudulent accounting, which does nothing to help the homeless," said David Eby, who studies housing for Pivot Legal Society. "What we need right now is housing, not this sort of public relations exercise."
BC Housing spokespeople did not respond to requests for clarification and comment on this report. Minister Coleman did respond candidly to questions after a May 23 speech to an assembly of shelter operators.
Coleman disagreed with the comparison between overcrowded SRO rooms and professionally managed supportive housing, noting that supported residents are much more successful in recovering from addiction and mental illness. And he disputed the implication that BC Housing was exaggerating its achievements in response to criticism related to the 2010 Winter Games.
"2010 is not a magic date," Coleman said. "This isn't over after the Olympics. The strategy has to be incremental for many years to come.... You just have to continue to incrementally build on this stuff."
When asked whether BC Housing was racing to catch up precisely because the BC Liberal party had halted incremental building for the past six years, Coleman just shrugged his large shoulders and returned to his message.
"We're going to keep looking at what more we can do on the supportive housing side," he said, "because we believe that's where the lynchpin is with regards to taking people from the street and getting them back into a quality of life."
*Correction note: At about 10 a.m. on June 4, we corrected this line.
Related Tyee stories: