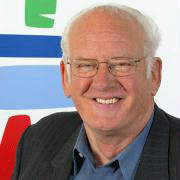 Vancouver City Council has approved in principle a complicated plan to fund the construction of 1,500 new units of supportive housing through private investment and charitable donations. Mayor Sam Sullivan and the Non-Partisan Association pushed the plan through council in March. The NPA argued that immediate action was necessary in order to complete construction of new supportive housing prior to the Vancouver 2010 Winter Games.
But in the three months following that rushed vote, neither the city, nor council, nor the controversial consultant who pitched the privatization plan have raised even $1 of the more than $300 million required to build 1,500 apartments for the homeless. Instead of soliciting public input on his plan -- as directed by council -- consultant Ken Dobell has spent much of the past few months defending himself against allegations that he failed to properly register as a lobbyist.
Critics argue that the very notion of forcing charities to pay for social housing is not only unworkable, but un-Canadian. They accuse Sullivan of hiding behind high-profile consultants to conceal his own failure to cajole senior governments into action. And they warn that time is running out: unless Vancouver begins building additional supportive housing this year, the city will host more homeless than athletes in 2010.
"The private funding plan is absurdly complicated. Since the beginning, it seemed less like a workable solution than a way to prod the province into action," said Councillor Tim Stevenson, of the opposition Vision Vancouver party. "Well, now the province is acting. B.C. Housing is back in the game. So why is this necessary?"
It's not, based on the words of Housing Minister Rich Coleman. He said provincial money could be found, and that Vancouver needs to quit studying the problem and "start moving."
'Drink wine and talk about homelessness'
Ken Dobell is a former Vancouver city manager, a former deputy minister to Premier Gordon Campbell, a director of the Vancouver Olympic Organizing Committee, and chair of the Vancouver Convention Centre Expansion Project. When asked how he came to add homelessness to his already overflowing in-basket, Dobell told B.C. Business magazine that the call came from Vancouver's city manager.
"Judy Rogers called me and said, 'You're going to come and sit on my veranda and drink wine and talk about homelessness,'" Dobell told reporter David Jordan. "And we did."
With the support of Mayor Sullivan, Rogers paid Dobell $300,000 to write a report about homelessness. His report, co-authored with fellow consultant Donald Fairbairn, is entitled "Vancouver Homelessness Funding Model: More Than Just a Warm Bed."
The first half of the 56-page report rehashes two previous city plans: the Homeless Action Plan and the Housing Plan for the Downtown Eastside. The Dobell-Fairbairn rewrite observes that Vancouver's rapidly rising homeless population is draining tax dollars through heavy use of emergency services, and that many other cities have dramatically reduced homelessness by funding street outreach programs and building supportive housing to replace lost SROs.
Dobell and Fairbairn recommended two targets: first was the acquisition of 500 units of existing housing; that recommendation was dramatically pre-empted in April when B.C. Housing bought 10 SRO hotels with a total of almost 600 rooms. Second was the construction of 1,500 units of new supportive housing on a dozen lots already owned by the city.
Thus the Dobell-Fairbairn report suggests less than half the 3,200 new supportive housing units called for by both the Homeless Action Plan (from which Dobell drew heavily) and the Inner City Inclusivity Housing Table report (prepared for the VANOC board, on which Dobell sits). When asked why, Dobell told The Tyee that whereas those reports address long-term needs, he was hired to find immediate solutions to Vancouver's homelessness crisis.
"Fifteen hundred would be a whole lot better than what we have now," Dobell added.
Guys with big cheques
Dobell and Fairbairn concluded that "The major 'gap' in the [existing] strategy is the availability of funding," and the second half of their report proposes the creation of two new enterprises to solicit private-sector funding for supportive housing.
The Vancouver Homelessness Foundation would hire a $120,000-a-year executive director and a $30,000-a-year administrator to develop a plan to solicit private donations for public housing. Dobell said, "The foundation would be a freestanding foundation but we anticipate that its back office would be run by the Vancouver Foundation to avoid duplicating."
The Vancouver Homelessness Partnership would hire a $210,000-a-year CEO and staff whose 2007 objectives would include securing $60 million in equity and debt, and initiating development on six buildings. Through this proposed limited partnership, investors would receive mortgage-rate interest and (yet to be enacted) tax breaks in exchange for lending money toward the construction of new supportive housing. Dobell said the investments would be structured to "encourage donation of the principal" after the tax breaks were realized.
"There are lots of guys here with sufficient money to write big cheques," Dobell said. "We have been having discussions with folks who suggest to us that if we're able to put the tax structure in place, they could create up to $100 million of investment in the limited partnership and perhaps up to $25 million of donation in the foundation."
Dobell wants to create ways for "little guys" to donate, too. "We wanted to establish an opportunity for anybody, on however small a basis, to be able to contribute," he said. He's talked to local banks about creating accounts through which, "you could contribute the interest on your savings account, if you wanted."
The Dobell-Fairbairn plan proposes that the city donate $50 million worth of land to the foundation (and exempt it from future property tax), and that the province pony up the remainder of the estimated $300 million it will cost to build 1,500 units of supportive housing.
New foundation needed?
The Dobel-Fairbairn plan to create the two organizations was approved in principle on the night it was presented to council.
"The NPA forced a vote," complained Councillor Stevenson. "We objected. But the NPA argued that the city had to start talking to the provincial and federal governments right away." Council did instruct Dobell to solicit public consultation on the plan, and report back within two months.
Providers of supportive housing and affordable housing activists were puzzled both by the plan and the NPA's rush to pass it.
Mark Townsend directs the Portland Hotel Society, which is one of the leading providers of low-barrier supportive housing in the Downtown Eastside.
"I understand that they're trying to get new people involved, big developers and people like that," Townsend said. "But one could argue that creating a new foundation is kind of a duplication of services. B.C. Housing already has a wing designed to do development. The city has experience with these projects. And there are non-profits like ours that do it."
David Eby advocates for affordable housing at Pivot Legal Society.
"I agree that it is important that there be some private sector funding of social housing," Eby said. "But the idea of forcing charity to pay for it is both unworkable and un-Canadian. What will charities be asked to pay for next? Health care?"
Eby also raised questions of public scrutiny. "The city has approved two private entities that would not accountable to any elected body, and that would operate beyond the purview of any public oversight. It's hard to imagine a better way to ensure less accountability," he said.
"This entire process raises troubling questions," Eby added, noting that the Dobell-Fairbairn report is little more than a summary of existing city work followed by notes for a business plan. "I don't understand how this report is worth $300,000. I do understand that it was written by a friend of the premier. That leads me to ask the question, 'Did Mayor Sullivan believe he was buying something else?'"
'You've got to start moving'
Dobell dismissed such criticisms in a telephone interview with The Tyee.
"We're looking for a means to get individual and corporate investment into a structure that will deliver supportive housing in a relatively short time frame," Dobell said. "If someone else has a political problem with the solutions we've proposed, let them bring forward their own solutions. As far as I'm concerned, anything that gets the job done is acceptable."
City Councillor Kim Capri likewise defended Non-Partisan Association support for the Dobell-Fairbairn plan on the grounds of expediency. "We're about results. We have to do something about homelessness. Let's take the help that's being offered."
But neither Dobell nor the NPA have got the job done. Three months have passed. Dobell has neither consulted the public nor reported back to council. The NPA has offered neither an explanation nor an alternate plan for commencing construction of new supportive housing.
"Housing is a provincial responsibility," said Councillor Stevenson. "That's our deal. The city provides the land. The province builds the housing. That's been the deal for decades." Stevenson warned that construction would have to begin later this year in order for new supportive housing to be ready by 2010.
Housing Minister Rich Coleman said much the same thing.
"Do all the studies you want. Build all the strategies you want. But there is one housing strategy in British Columbia. It's the only one that's funded. And that's Housing Matters B.C.," Coleman said.
"We don't need to go down the road of everybody having another study, and another program. We're going to deliver on this one. This is the one that will add shelter beds. This is the one that will build supportive housing."
When asked about the Vancouver situation, Coleman sounded frustrated.
"You know, I sat them down and I said to the city, quite clearly, 'Come to the table with some land and we'll work with you.' I told the city, 'I will find more capital.'
"You've got to start moving," Coleman warned. "If you don't start moving, the money has to go somewhere else. It can't sit on my books and not get used."
Related Tyee stories: