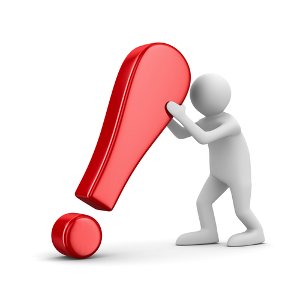 As the kids speed toward graduation and consider their future careers it's time to reconsider the shill: it used to be an insult, now it's a profession.
A shill, for those of you not up on turn-of-the-last-century terms, is someone who masquerades as an ordinary customer in the marketplace and is compensated to sing the praises of a product or service. Wikipedia speculates that the word shill comes from circus slang for a kind of carny -- a shillaber -- who would pretend to win the rigged games along the midway.
Certainly P.T. Barnum popped to mind when I read that the owner behind the hilariously named blog Vancouver is Awesome was paid nearly $30,000 for a year in exchange for singing the praises of the in-receivership Olympic Village. According to news reports, rock star realtor Bob Rennie has hired Bob Kronbauer -- a blogger who believes one can never have too many exclamation points -- to praise the project.
Apparently Rennie is also considering adding more bloggers -- quickly termed floggers in news reports -- instead of buying traditional advertising. Who knows, maybe Kronbauer's promotional prose will persuade enough people to take this taxpayers' nightmare off the city's hands. (Go Bob!!!)
Kronbauer has since made it clear that he is paid in some cases when endorsing products and services -- which puts him a cut above news reporters running unsubstantiated news releases. And he does actually live in the village because, he explains in his first post of the series, "In order to really bring you into The Village on False Creek to showcase the community I figured it only made sense that my family and I actually become a part of it. As in move there. Partnering with our friends at Rennie Marketing Systems we got into a suitable 2 bedroom suite…"
He's proud to point out the difference between journalists and floggers. "I'm far from a journalist; I'm a storyteller, a lifestyle writer, and I'm free to weave my biases and my leanings and my opinions into my stories however I see fit. I'm free to run sponsored features about the Olympic Village or take people I like out for coffee and only tell you about how great I think they are."
He also has no serious objection to being called a shill. "I am a news fiend... But to say that I am ever simply reporting the facts from a journalistic point of view, the way that [news reporters do] would be an outright lie. In fact, I imagine there's more than one Vancouver journalist who would consider me a 'shill,' which I actually get a bit of a kick out of."*
Barnum, of course, is credited with the line, "there's a sucker born every minute," which he may not have said but he certainly lived. Circus folk were nothing if not entrepreneurial -- consider how freaks turned misfortune into cash -- and their skills are worth recalling in an era when new journalism schools spring up as fast as news outlets go under.
Last November BCBusiness reported on an inventive lad named Erik MacKinnon who does a style of shilling known as guest blogging. A client pays him to endorse their products and he writes in the voice of the appropriate target-marketed persona.
He has written, for instance, under the pseudonym Meriel Blake, a menopausal woman who sings the praises of aromatherapy as a treatment for hot flashes. It's designed to promote the wares of a client selling the (nicely scented) snake oil. Meriel offers her views as a free guest blogger on sites which link back to the client's website and voila, customers!
"The aromatherapy massage oils definitely helped show some improvement, so if possible head to see a massage therapist or masseuse who knows about aromatherapy!" Meriel writes. And who wouldn't be persuaded when her bio tells us she is a "supplement enthusiast who is well on her way to menopause."
Everybody wins: Bloggers weary of the daily grind enjoy free content. MacKinnon employs more than a dozen writers, according to his website. (Although it's not clear if these are actual writers, or just bylines.) His client enjoys a boost in the search engines and more people find his product. Since economies are a collective kind of a thing, this benefits us all. And for readers who enjoy this sort of twaddle, it's free.
Get me casting!
Floggers aren't the only ones bushwhacking the trail back to the 19th century. Real estate marketers have embraced shilling with a vengeance, if last month's kerfuffle over pretend condo-buyers duping gullible "reporters" is any indication. Ever since PR was invented in the 1920s, businesses and politicians have bombarded mass media with press releases peddling fake stories designed to promote the senders. The popularity of releases waxes and wanes, and for much of the mid-20th century good outlets dropped this sort of bumf in the circular file.
But given the current enthusiasm for content, it's no surprise that media picked up on the Mac Marketing Solutions pitch, which alleged the lunar New Year was a hot time for Chinese nationals to buy local real estate.
Mac's president Cameron McNeill, who denies he put his employees up to pretending they were condo buyers, is first quoted in the Vancouver Sun discussing how foreign buyers flood the city during the holiday season. But to tell that same fairy tale on TV, they needed pictures and someone to be the face of the story.
So the promoter supplied the TV stations with a female staffer, Amanda Lee, and someone who was supposedly her sister Chris Lee, to play the part of buyers. Their backstory was that their Chinese parents were helping them buy a condo when they came for a visit over the holidays. They were keen to buy now, one of these amateur actors said, because buying early in the year would ensure good luck according to an old Chinese belief. (Yeah, I think they need to hire better scriptwriters too.)
CBC TV gave the pseudo-sisters airtime, as did CTV. Then an enterprising blogger -- Whispers from the Village on the Edge of the Forest -- exposed the shillabers as Mac employees after tracking down Amanda Lee on Facebook and LinkedIn.
Reporters beware
Some of you might think it's a curious world we live in when real journalism can only be done by anonymous bloggers but the public broadcaster repeats ridiculous puff by blatant self-promoters. To which I say, Don't be so negative! The blogger makes no cash doing journalism, while the walking mic stand working for CBC enjoys a good salary in a unionized job for his efforts promoting advertisers.
By the way, Whispers' blog is just a delight for anyone more interested in facts than marketing fancies. It offers tales of local realtors hiring people off Craigslist to pretend to be buyers lining up for condo viewings. And there's an on-going story about a realtor who is selling property with images of a spectacular house that has nothing to do with the property for sale -- but the local papers keep picking up the image and claiming that's the house at that address.
The blog is a reminder of George Orwell's definition of journalism: "News is what they don't want you to know. Everything else is publicity." But as entertaining, informative and newsworthy as Whispers' blog is, I doubt it pays. So back to shilling.
CBC reported that Mac marketer McNeill apologized for deceiving reporters, but nobody at CBC has apologized to their audience -- or taxpayers -- for running press releases dressed up to look like news.
Nope, the media acted as if they were the injured parties because (dammit!) they are repeaters not reporters, and they count on self-promoters to tell some semblance of the truth in exchange for being highlighted on the six o'clock news.
Growth opportunities
Incidentally, no one seems to have thanked Whispers for doing the job of at least two actual reporters as well as entertaining us all so richly. So let me be the first to offer whomever this is a thumbs-up and high-five for acting on behalf of the public. Courtesy of this thought-provoking saga, I realized that the shillaber had re-emerged as a viable gig and one with great potential for creatives of all sorts.
I can't help but think if Mac Marketing had only had the foresight to hire professional actors, the whole thing would have come off just fine. Then again, after a couple of decades as an arts journalist I can tell you that on average actors are more ethical than media folk, so they might not take the job unless they had special training.
Unfortunately none of the universities have dreamed up a credential yet, but I'm sure they'll get right on developing a Certificate in Shilling when they realize this is a growing field. In the meantime, students will just have to keep an eye out for opportunities and take inspiration from another of P.T. Barnum's (alleged) sayings about high quality deception: "The bigger the humbug, the better people will like it."
*Story updated March 26 at 5:50 p.m.
© Shannon Rupp. For permission to reprint this article please contact the author: shannon(at)shannonrupp.com.