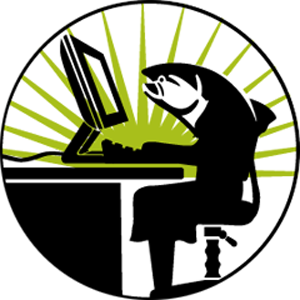 Chasing a good story is one of the best parts about being journalist. The hard part? How to keep the chase from taking over your life!
On Thursday Oct. 18, The Tyee presents the latest in its Freelance Survival Series.
"Save time, make money: How to be an efficient freelancer" offers a panel of experts who will discuss ways to find information faster and easier, streamline your reporting and administrative tasks, and make the most out of the work that you do.
The panelists are:
Frances Bula, a journalist specializing in urban issues and city politics in the Vancouver region. Bula is a columnist for Vancouver magazine and Urban Fix and a regular contributor to The Globe and Mail. She will share reporting techniques honed over her career and discuss ways to re-purpose reporting and research to get the most assignments out of your body of work.
Phillip Smith is a digital publishing consultant and online advocacy specialist working to advance the field of news innovation through Mozilla and The Tyee. Past clients include progressive news organizations like Grist.org, High Country News, Mother Jones, New Internationalist, Rabble, This Magazine, and Yes! Magazine. Smith will share digital tools to help streamline reporting tasks such as transcribing interviews and taking notes, as well as his own favourite technical tools and "life hacks" for maintaining work/life balance.
Trish Mau is a librarian and web coordinator for Burnaby Public Library (and a former Tyee copy editor). Mau will walk us through useful and free databases, discuss ways to optimize your online searches, and share tips and tricks to help you quickly find the information you're looking for.
Moderated by Tyee contributor Colleen Kimmett.
The panel takes place Thursday, Oct. 18 at the HiVE in downtown Vancouver from 6:30 to 8:30 p.m. Doors open at 6 p.m.
Tickets are $10, available at the door or in advance, here.
Can't make it into Vancouver? We'll take video of the event and post it on The Tyee the first chance we get. You can see video of previous Tyee Freelance Survival sessions here.
This event is made possible thanks to our generous sponsors, the UBC Graduate School of Journalism, the Professional Writers' Association of Canada, and the Canadian Freelance Union.
A 25 per cent discount applies to UBC J-School students and members of the Professional Writers' Association of Canada and the Canadian Freelance Union. Members should contact their organizations or ckimmett[at]thetyee.ca for a discount code.