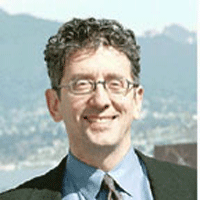 [Editor's note: In a previous piece, Linda Solomon described the anxiety and moral quandaries that arise in a family with genetic kidney disease. She left us with the image of her brother, Joel, preparing to receive a transplant. Today, the outcome.]
"Let's make a toast to how far medical science has come," my mother said, raising her wine glass on American Thanksgiving. I looked around the dinner table and my eyes lingered on my brother.
The week before, he'd received a new kidney from his old friend Shivon Robinsong. Around the table, his friends and family raised glasses. There was his wife, Dana, who had been so amazingly calm and upbeat as he approached the surgery and pretty much throughout.
There was the Robertson family, Amy, Gregor, Satchel, Terra, and Hannah. There was my brother's daughter, Noelle, home for the holiday from Barnard. Beside me were my two sons who had been hearing about how Joel would someday need a transplant since the moment they could talk. And next to my older son, my boyfriend, Brian. I nodded at my mother. We shared a look of understanding, and awe.
The years before, I'd watched his health deteriorate, noticing signs other people didn't seem to see. Perhaps you had to have shared the same womb to have noticed them: skin tone, posture, personality all changed in small but to me important ways.
And I had worried. For probably a decade I'd carried a special compartment of myself that was focused on worrying about what would happen when my brother got to be the age my father had been when he deteriorated, then went on dialysis, and then died.
'They don't even know'
But things were turning out remarkably different for Joel. Five days after the surgery, Joel left the hospital. It was already dark outside when Dana and I helped him get his things to the car. As we walked down Burrard, he yelled out, "I have a new kidney!"
His voice was overwhelmed by the traffic. He turned and with a mirthful smile looked around at the passersby.
"They don't even know I have a new kidney." It seems impossible. For the last week, for us, Joel's surgery had been at the centre of our world. But meanwhile, of course, life went on. He got into the car and Dana drove him home. The next day, he walked from his apartment in Gastown to St. Paul's Hospital, about a half hour.
Then he went to work. The fact is, he'd only stopped working to let the anesthesiologist insert the tubes in his mouth as he was wheeled into surgery. He was beavering away on his Blackberry practically until 20 minutes before going under.
"Five minutes," the nurse had said, and Dana and my mother and I had stood with him, holding his hand, massaging his shoulders, trying to assure him and ourselves that everything was going to be alright, that it wasn't as scary as it seemed.
Relentlessly, we flung jokes back and forth at each other, reminding Joel of funny or sweet times. Twenty minutes later, a nurse came and took Joel through a door. Dana and I sat in the waiting room for a poignant hour in which I think we both felt like we were going under the knife, too.
But we weren't. I went off to lunch and when I came back that evening, Joel was in post op, already cracking jokes. By the time they moved him back into his room, he'd begun checking his Blackberry. Business meetings began to take place by the second day.
"Visitors" talked over office issues and brought him flowers and problems. He thrived on all the company and the knowledge that he was an essential part of the world's ebb and flow.
'The spell is broken'
Shivon was in a room down the hall, a room also filled with people and flowers. The night of the transplant, I went with my kids and boyfriend to say hello to her. In a morphine-induced expansiveness, Shivon spun a tale about what had just happened.
"J.K. Rowling should write about this," she enthused. "The spell is broken." By that she was referring to the spell of a disease that had gone through generations of my family, but that had ended with my brother and me. I had faced a 25 per cent chance of inheriting the disease, but been lucky. Because I didn't have it, my kids couldn't get it either. And Joel hadn't produced offspring. He'd married into a family with four wonderful kids.
"I guess it is," I said, completely elated that the curse of polycystic kidneys had been broken for us.
The sense of being part of a miracle only grew with each day. Joel seemed as if large pieces of himself had come back, now that a healthy kidney was cleansing his blood.
Shivon decided she was going to find kidneys for all of the 300 people in the Vancouver area waiting on dialysis to find donors.
Healthy prospects
Three weeks later, I am still filled with awe at how far medical science has come. In Vancouver General Hospital, another dear friend has gotten better by the day, healthy enough to receive new lungs, should the lungs become available.
It seems like everywhere I go now, people tell me about people they know who've gotten transplants: hearts, lungs, kidneys, even livers. As one of Joel's kidney doctors said when he gave Joel a clean bill of health a few days ago, "The human body is an amazing thing."
And I would add to that: So is the human race.
Related Tyee stories: