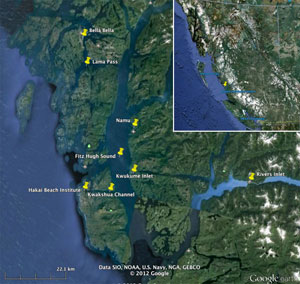 Earlier this year, a special team of Tyee Solutions Society reporters had the chance to spend some time on B.C.'s Central Coast. What they found there was a land and culture that has thrived for thousands of years. These are some of those stories.
Reporting & Editing: Chris Wood
Reporting: Jude Isabella
Video reporting: Kai Nagata
Video reporting: Stephanie Brown
This reporting was produced by Tyee Solutions Society in collaboration with Tides Canada Initiatives (TCI). TCI neither influences nor endorses the particular content of TSS' reporting. Other publications wishing to publish this story or other Tyee Solutions Society-produced articles, please see this website for contacts and information.